Those who cannot imagine living without the beauty of nature and are considering moving to Portugal are probably interested in Madeira – immersed in greenery "island of eternal spring". This article covers the main changes in the Madeira real estate market in the winter of 2022-2023: purchases, long-term, and tourist rentals. You will also find here a selection of the most and least expensive properties available for purchase.
As a region of Portugal, Madeira is an archipelago consisting of several islands, of which only two are inhabited: Madeira and Porto Santo. Technically not all "uninhabited" islands are truly uninhibited. Scientists and keepers may live there temporarily. But you definitely can't buy real estate there, so we can call them "uninhabited" for our overview. Madeira is the main island of the archipelago, it's the largest by area (741 square kilometers) and by population (245.595 people according to the 2021 census), so almost all of the data presented in this article relates to it.
Real estate price dynamics in Madeira
We will start our price analysis with Idealista.pt, one of Portugal's leading real estate search websites. We will examine the most recent data available today: November, December, and January.
As we see, prices per square meter on sale rose more or less evenly throughout the year, resulting in a total price increase of 25,9% compared to January 2022. It is a summary of all municipalities in the region. Next, we will analyze each municipality individually.
Property sale in Madeira municipalities
The table above presents the average real estate prices per square meter in the various Madeira municipalities from November 2022 to January 2023. The table also provides data on quarterly and annual price changes.
The average price per meter in the entire region in January 2023 was 2.424 euros, an increase since both November 2022 and January 2022. The most expensive municipality is the capital of the region Funchal, where the price per square meter reached 2.699 euros in January 2023. Compared to November 2022, the price increased by 3,09%, and the annual increase is 26,5%.
42% of the population of the Madeira archipelago is concentrated in Funchal. Thus, anyone seeking the rhythm of a big city in Madeira is more likely to find it in Funchal. There are also many historical buildings to see, such as the Cathedral (Sé Catedral), the Church and Monastery of Santa Clara (Igreja e Mosteiro de Santa Clara), the Fortress Palace of St. Lawrence (Fortaleza-Palácio de São Lourenço). In the same municipality, there is the Madeira Botanical Gardens, along with two international private schools and the island's only university. The football school and clubs are also there. The richest infrastructure is in the capital, which is logical.
After Funchal comes the municipality of Calheta, which showed the fastest price increase since November 2022 – 7,83%. In January 2023, the average price per square meter reached 2.494 euros. And the annual growth is 26,9%. Calheta is located in the southwestern part of the island. The attraction points of the municipality include a sandy beach with imported sand, surfing beaches, and a working cane sugar factory.
Calheta is followed by the rest of the municipalities, with prices ranging from 1.000 to 2.000 euros per square meter:
Câmara de Lobos, Ponta do Sol, Ribeira Brava, Santa Cruz in the southern part of Madeira;
Since November 2022, the prices per square meter there have been varying: somewhere downward, somewhere upward, less tangible, or more. Nevertheless, the annual price increase was quite significant. The only municipality where the price per square meter increased by less than 10% during the year is Ribeira Brava (6,2%). Other municipalities recorded annual growth rates of 14,7% to 36,5%. By the way, the highest percentage growth (36,5%) showed Santana, closer to the end in the list of most expensive municipalities.
Can we rely on the data from Idealista.pt?
Idealista.pt is often recommended to foreigners who are not in Portugal but want to understand the country's approximate real estate price range. This resource is valuable because it has a lot of ads. Nevertheless, statistics based only on the housing supply on any website cannot be a 100% accurate reflection of the actual situation. To check whether we can trust the data from Idealista.pt, let's compare it with the information on the transactions available on Statistics Portugal.
Statistics Portugal publishes reports quarterly. As they are very detailed, they cannot be generated rapidly. The most recent report available today covers the third quarter of 2022 (July - September). So, unfortunately, we can't know how things went with real estate in Madeira this winter. What we can do is compare the available data for the third quarter from both sources. It will tell us how close to reality the numbers we see on Idealista.pt.
The table shows the average prices per square meter from both sources and the difference between them in percentage terms. As we can see from this comparison, in purchase and sale transactions in Q3 2022, the average price per square meter was lower than what sellers were asking for on Idealista.pt. But the differences are striking.
The smallest discrepancy between data from Idealista.pt and Statistics Portugal (4,86% - 6,49%) is in the municipalities of Santa Cruz and São Vicente. The biggest discrepancy (92,5 - 96,79%) is in the Ribeira and Brava Santana municipalities.
In addition, Statistics Portugal has data on real estate sales in municipalities not listed on Idealista.pt at all: Porto Moniz (northwest of Madeira) and Porto Santo (a separate island in the Madeira archipelago with a population of 5.149 people). These 2 regions had no properties for sale on Idealista.pt during 2022. Still, data from Statistics Portugal show that sales and purchases were made. It means the sellers didn't post ads on Idealista but found buyers in other ways. It may even be that the buyers found the sellers. For example, this is exactly how my husband sold his land. We live in a small town in mainland Portugal. He had no thought of selling the land and didn't even discuss such a possibility. At some point, he just got a call from a man with an offer to buy. Apparently, he was given the contact at a local cafe owned by a family friend. The second bidder became interested in the land while installing a gate on a neighbor's plot. After a while, a third man just stopped my husband on the street and asked if he owned a particular land and wanted to sell it. I suspect that's how it works in places where everyone knows each other.
So, can we trust the price statistics on Idealista.pt? I would say that in the case of Madeira, this statistic is a very rough estimate of the situation simply because we do not have more accurate tools describing the current situation. Nevertheless, it cannot be confidently trusted, especially when it comes to municipalities outside of Funchal. For those seriously considering the purchase of housing in Madeira, it is best to seek advice from a professional real estate agent who knows all the specifics of the Madeira archipelago.
And what can we say about Madeira's real estate as an investee?
Real estate rentals in Madeira
To assess the medium and long-term rental market situation, we should return to Idealista.pt.
As we can see, only Funchal is on the list of municipalities that offer rentals. The average price per square meter of rented housing in January 2023 is 11,7 euros. This results from growth, both in the last 3 months and throughout 2022.
The remoteness of the archipelago from the continent is a crucial factor for many people, which makes Madeira more of a vacation destination rather than a permanent residence. In this respect, if we consider the purchase of housing in terms of investment, the long-term rental may not be as attractive as daily rent. To assess the potential of the various municipalities of Madeira, you can use All The Rooms service. For example, it can predict daily rental property income based on location and size. The calculations will use data on the occupancy rate and the average daily rent of similar housing rented in the same area of the city. It's a paid service, and free access has only the most basic statistics, such as the number of properties offered for tourist rent in Madeira through the Airbnb service, as well as the average cost per day of rent in different municipalities of Madeira from November 19, 2022 to February 19, 2023. The service provides prices in dollars, and in the table below, they are recalculated in euros at the current exchange rate.
For example, this table shows that the highest number of properties for rent is in Funchal, but landlords request the highest prices per day in Ribeira Brava and Calheta. Even the island of Porto Santo offers accommodation for tourists, although I was unable to find information on the exact number of tourist rentals.
It is worth noting that this data is not tied to the cost per square meter of housing, so the table shows the average values for all objects rented in this period (it can be both villas and studios). For example, the price difference between Ribeira Brava (100 euros per night) and Funchal (91 euros per night) can be explained by the fact that in these months, Ribeira Brava had a higher tourist demand than Funchal. Or these municipalities may offer rentals of different sizes. For example, it may be apartments and studios in Funchal, and in Ribeira Brava, it may be villas. Since a villa is more expensive than a studio, statistically, Ribeira Brava will be a more expensive location than Funchal.
In any case, this comparison can serve as a starting point in studying the potential of Madeira real estate as an investee.
The most and least expensive real estate available in February 2023
As of today, Idealista.pt offers 2.155 houses for sale. Therefore, I will include only finished facilities in this overview.
The most expensive houses in Madeira today
5.000.000 euros Estate on a plot of 4,8 hectares. Village house of 166 meters, 4 bedrooms, 4 bathrooms. Additional house and other buildings. Garden and forest. A view of the bay. Funchal municipality.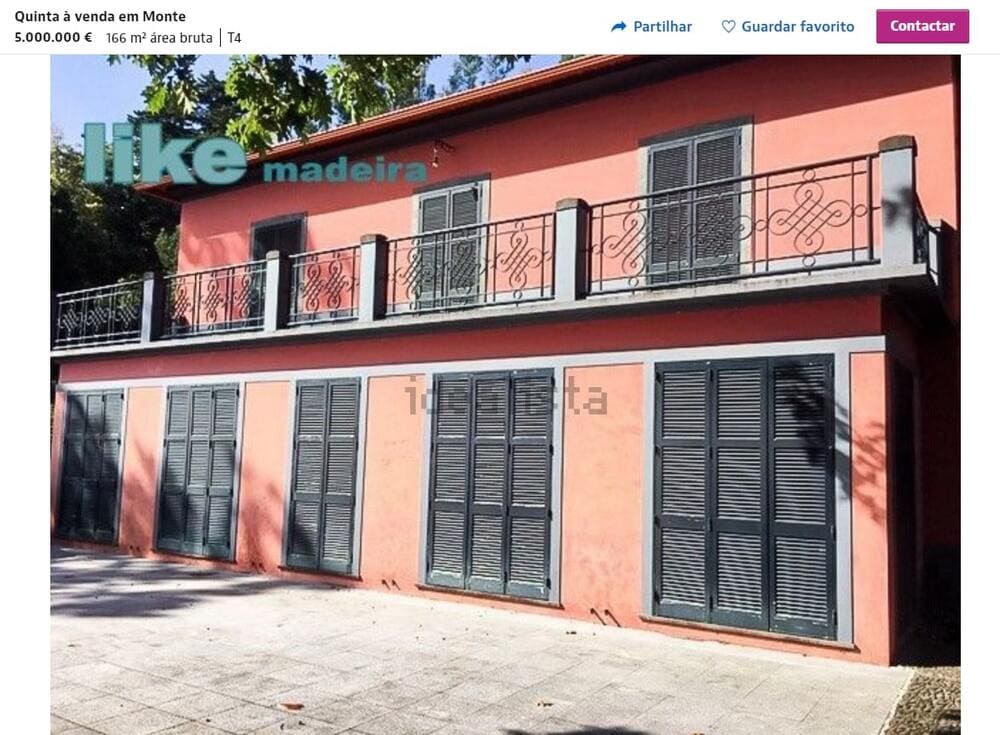 4.990.000 euros Three-storey house with 4 bedrooms and 7 bathrooms. Private gym and outdoor playground, small swimming pool, garage. A plot of 2,3 hectares. Energy efficiency class A. A view of the bay. Funchal municipality.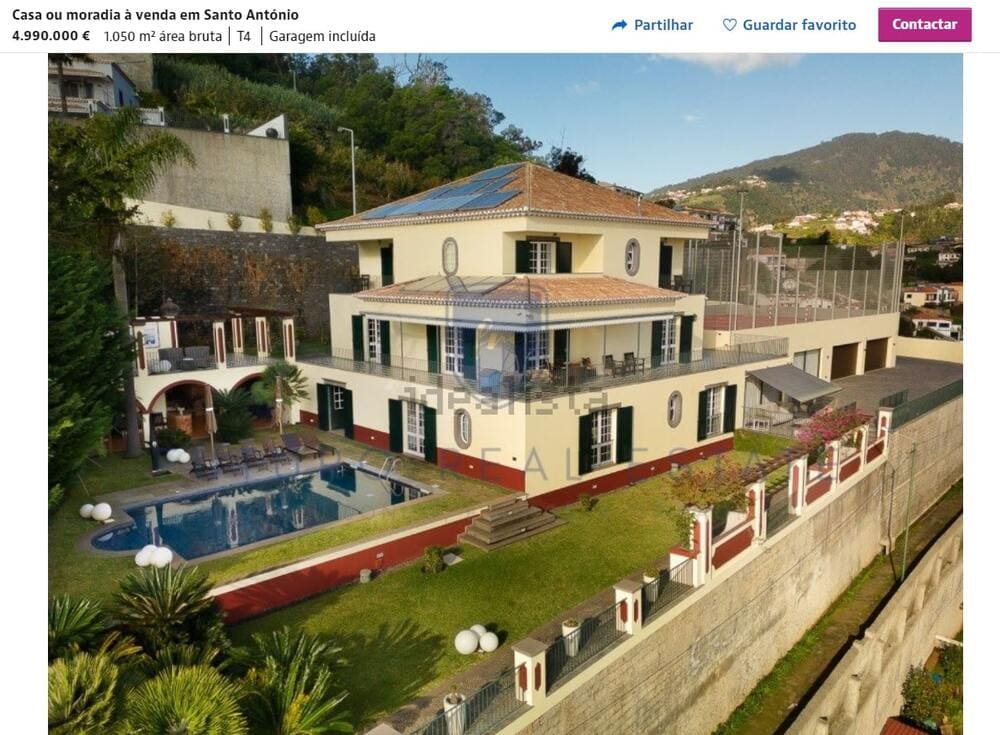 4.500.000 euros Renovated 17th-century estate on a plot of 1 hectare. 6 bedrooms, 8 bathrooms. Garage, swimming pool. Energy efficiency class E. Funchal municipality.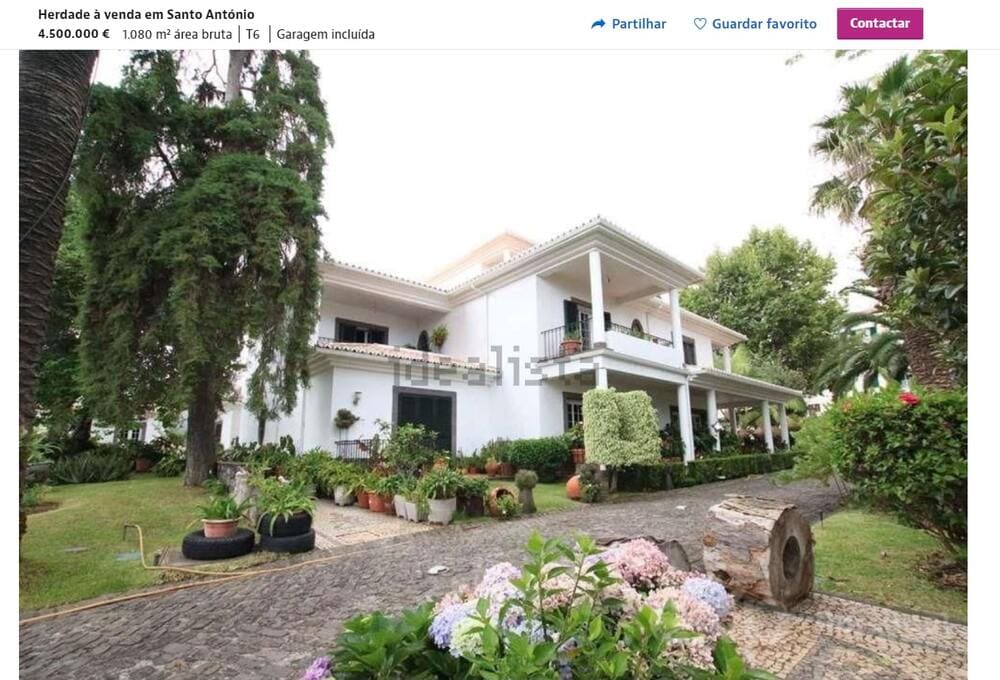 Half-ruined houses are available from:
22.000 euros A decently ruined two-storey house of 50 square meters. No plot, no possibility of entrance by car. Câmara de Lobos municipality.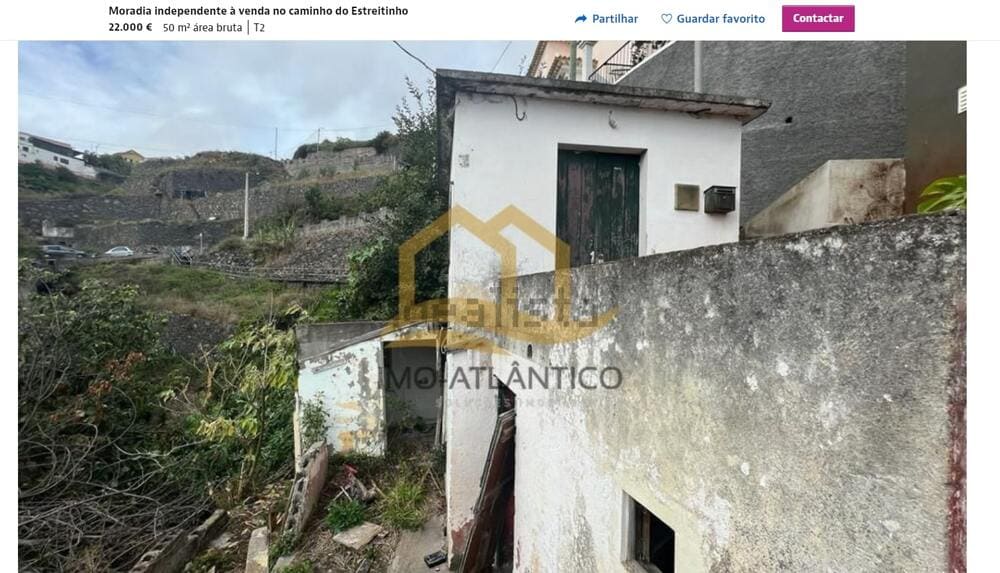 70.000 euros A plot of 900 square meters: a traditional local style house and a modern building. Both buildings require major repairs. Santana municipality.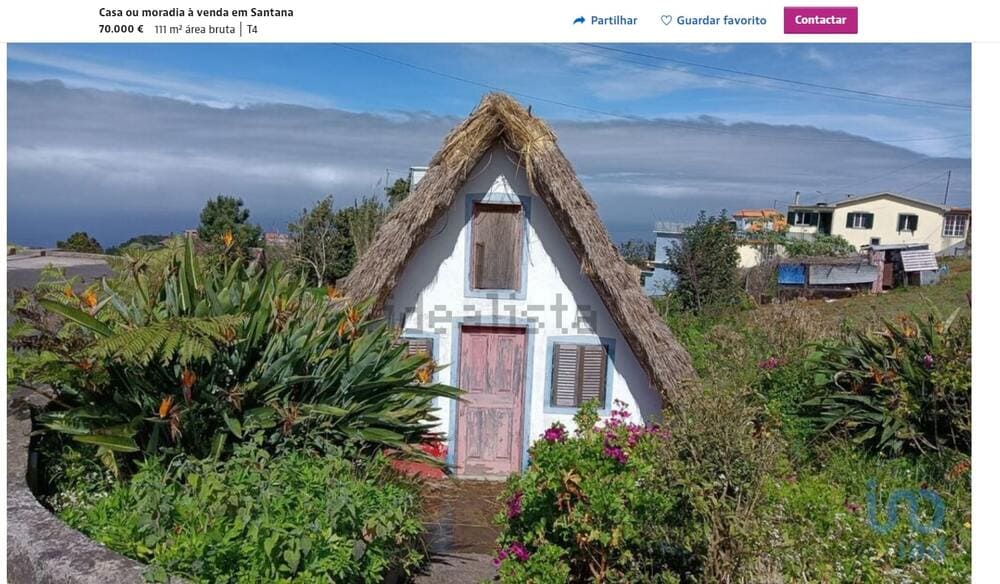 Minimum prices for finished houses, where you can move in immediately without major repairs:
120.000 euros A house of 72 square meters, no plot. 1 bedroom, 1 bathroom. Energy efficiency class E. The ocean is 4 kilometers away. Funchal municipality.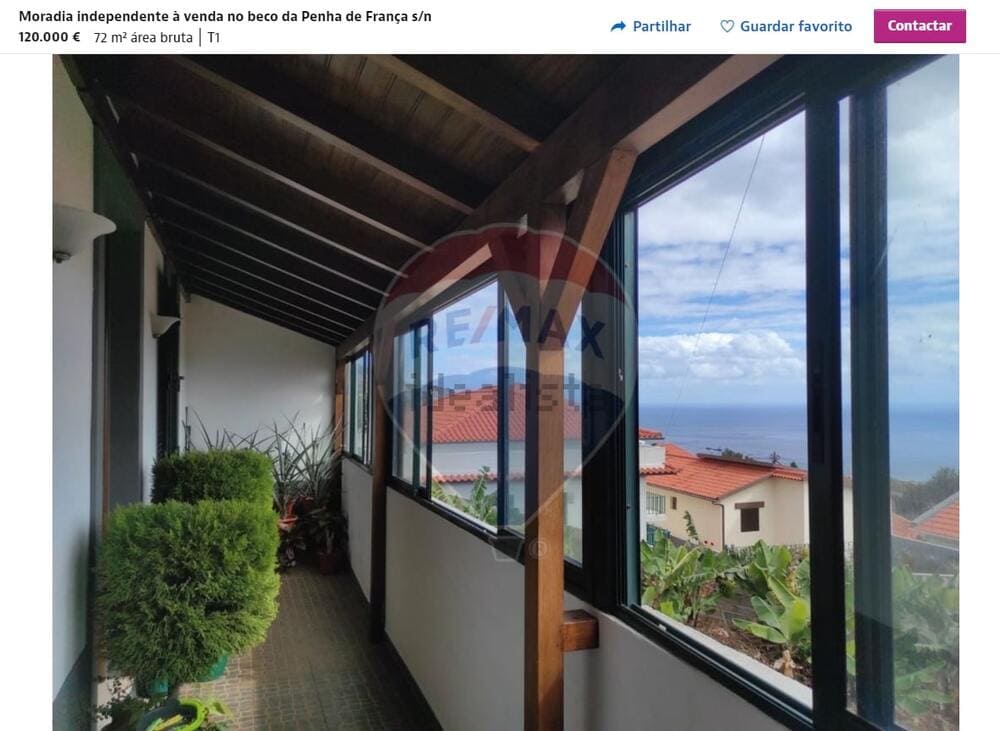 139,000 euros Two-storey house with 3 bedrooms and 2 bathrooms. A plot of 308 square meters. Cosmetic repairs are required. Energy efficiency class E. Close to the ocean. São Vicente municipality.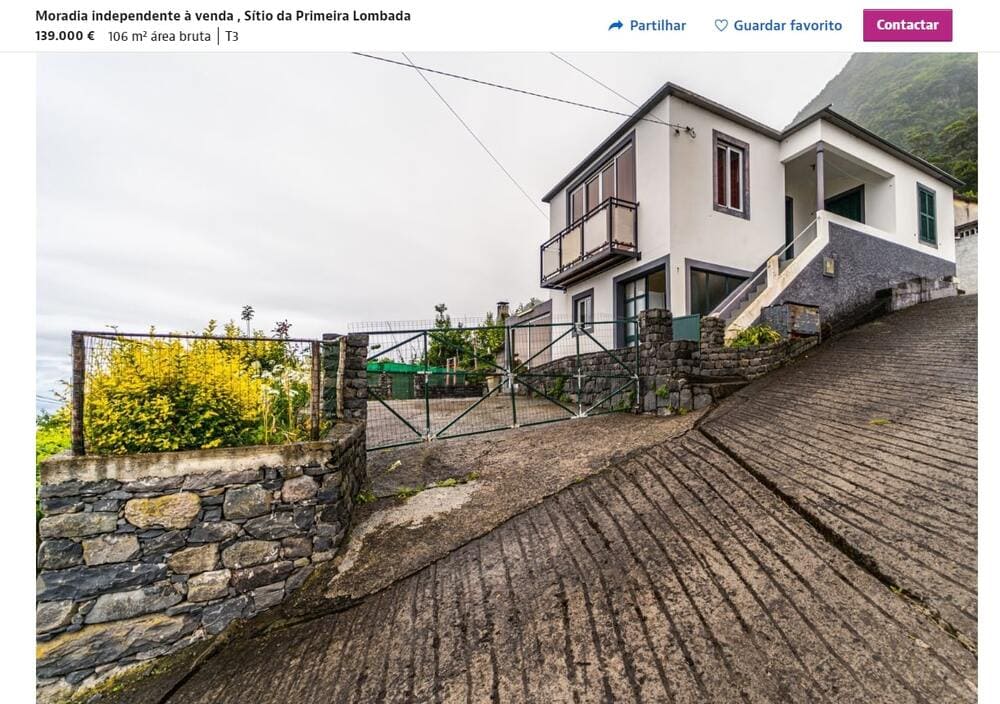 150,000 euros Two-storey house with 2 bedrooms and 1 bathroom. A plot of 200 meters. Terrace with a mountain view. Cosmetic repairs may be required. For sale with furniture, but to be honest, it doesn't look good, either for your own use or for tourist rentals. São Vicente municipality.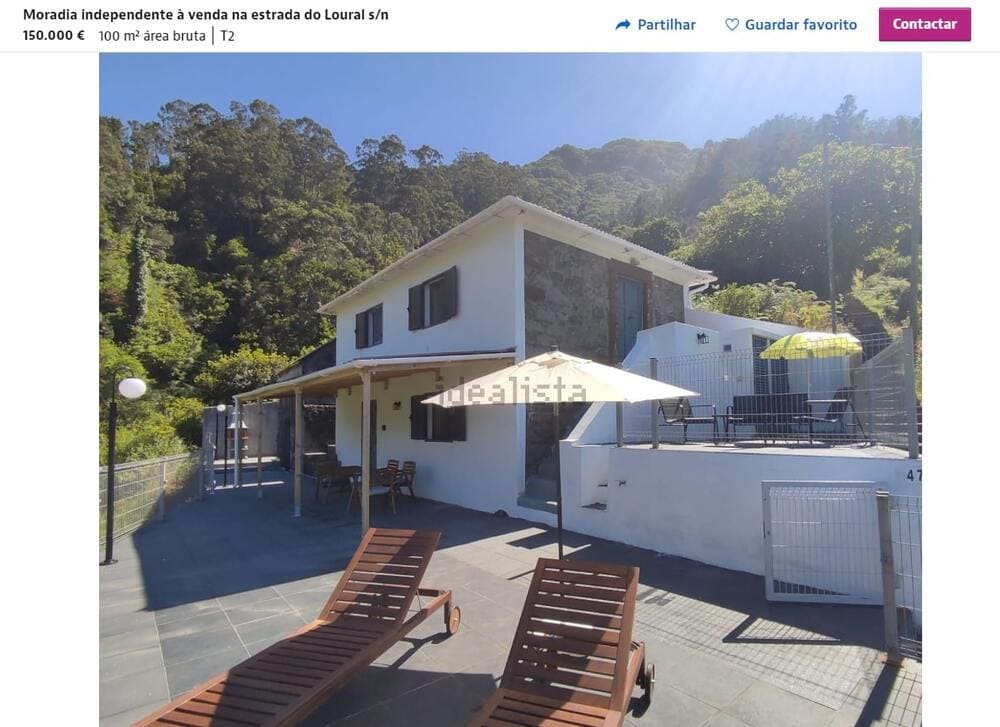 Now let's look at the apartments, of which there are 4.656 on the portal. Many offers, especially expensive ones, are either clearly under construction, or the ad says nothing about it, but there are no real photos. In this overview, I have included only objects with real photos and the ones you can confidently call commissioned. For example, let's take the T2 typology: the apartments with a living room and 2 bedrooms.
The most expensive apartments:
795.000 euros An apartment of 273 square meters with 2 bathrooms. Energy efficiency class A. A swimming pool in the house. Funchal municipality.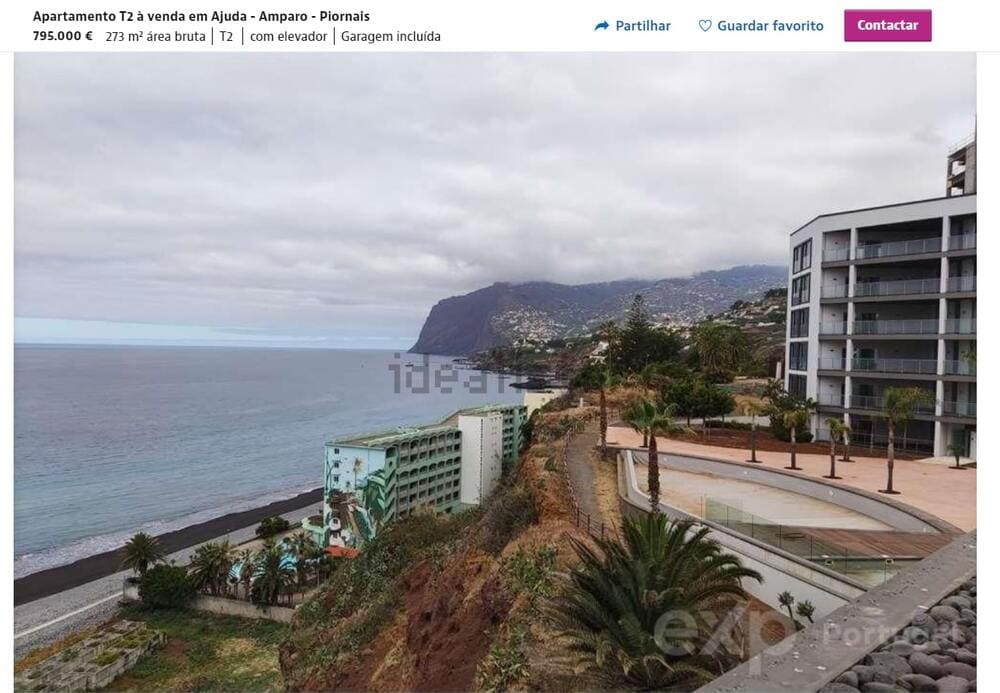 400.000 euros An apartment of 110 square meters in a house built in 2010. 2 bathrooms, a garage for 2 cars. The house has a swimming pool, courtyard, garden, playground, gym, and sauna. Close to the ocean. Funchal municipality.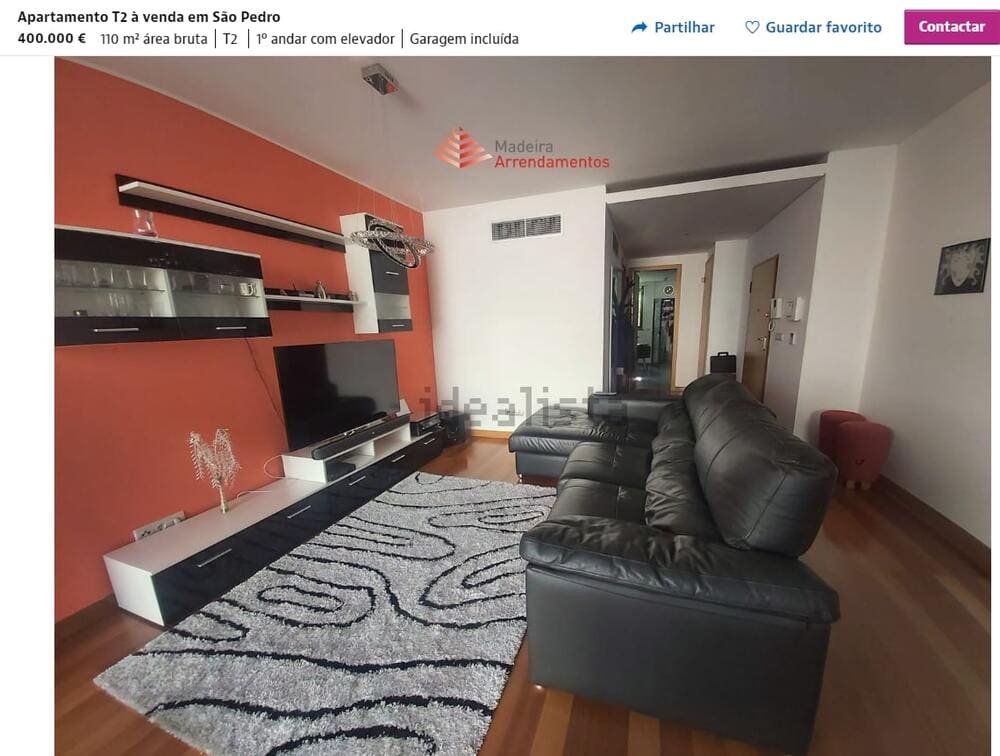 The cheapest apartments:
75.000 euros A duplex of 93 square meters. 1 bathroom. Energy efficiency class E. It will require at least painting the walls and replacing the plumbing and kitchen. Santana municipality. The house's location is unknown, so it may be a long way to the ocean.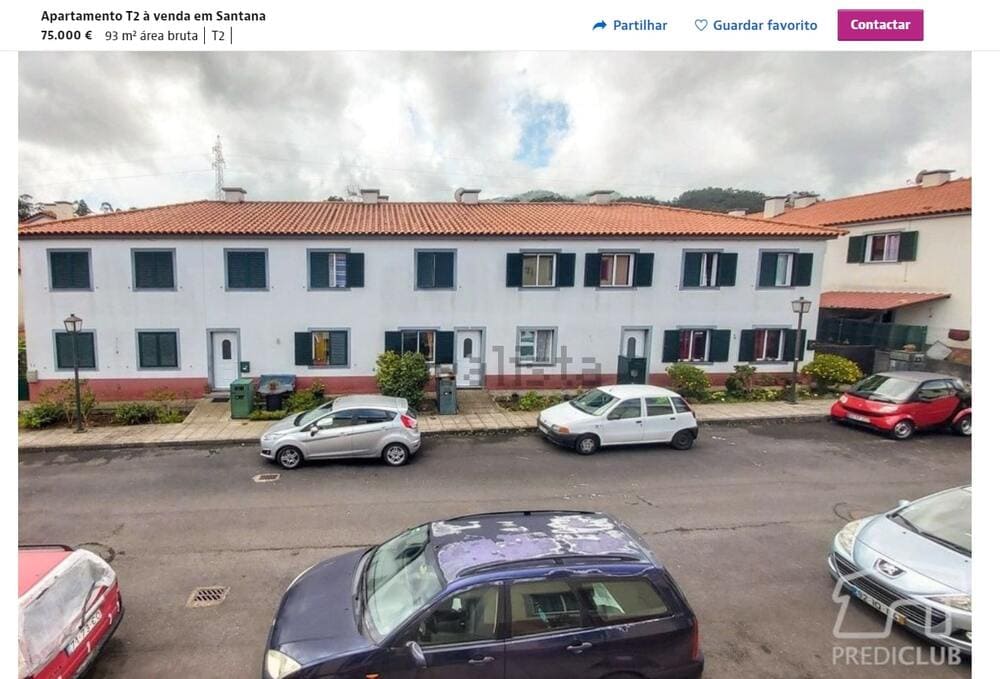 135.000 euros An apartment of 63 meters. 2 bathrooms. Located on the 4th floor, the house is without an elevator. Ocean and mountain views. Relatively fresh repairs. Energy efficiency class D. It is located in the center of Funchal.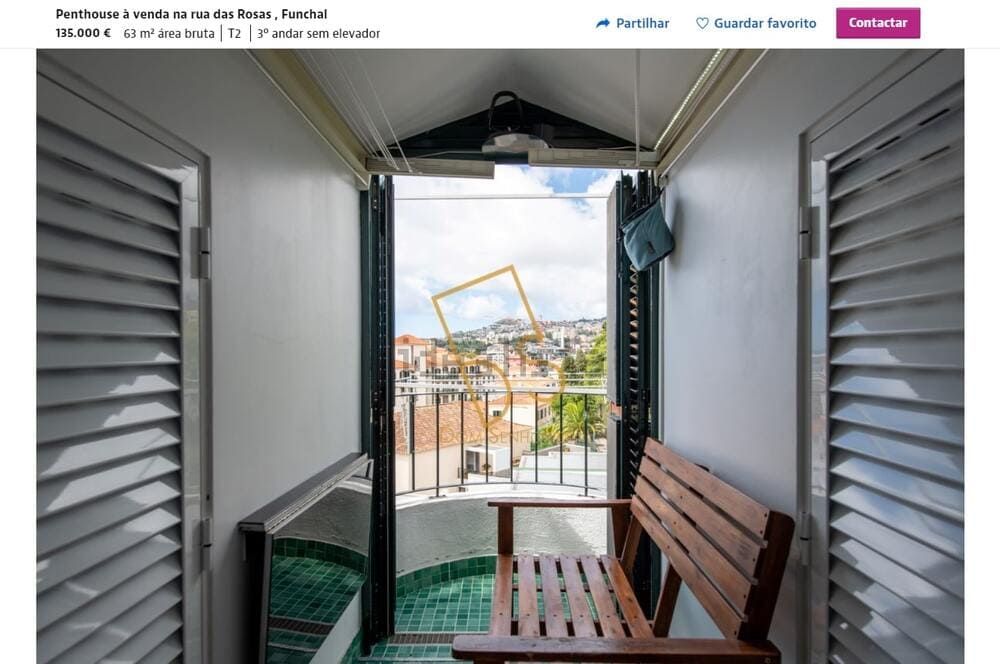 Summing up the Madeira real estate market this winter
A pleasant climate and a lot of greenery, as well as the remoteness of the archipelago from the continent, determines the specificity of the island in terms of demand for real estate. As we can see from various sources, real estate prices rose during the year in all municipalities in this region. Nevertheless, the actual prices in a sale can be very different from what a buyer would expect if guided by the Idealista portal. Most of the properties offered online are located in the capital of the region, Funchal.
It can be suggested that Idealista.pt is not the primary way for locals to sell real estate. If you want to understand these subtleties and buy a home in Madeira with the greatest benefit, you can seek help from a professional real estate agent via our website.
If we talk about the investment potential of real estate in Madeira, the dominance of tourist rentals over long-term rental offers is striking. Again, Funchal is leading, but landlords in other parts of the island (and even on another inhabited island of the archipelago) actively offer their housing on Airbnb and other services.
Whatever your reasons for being interested in Madeira real estate, I wish you the best of luck!