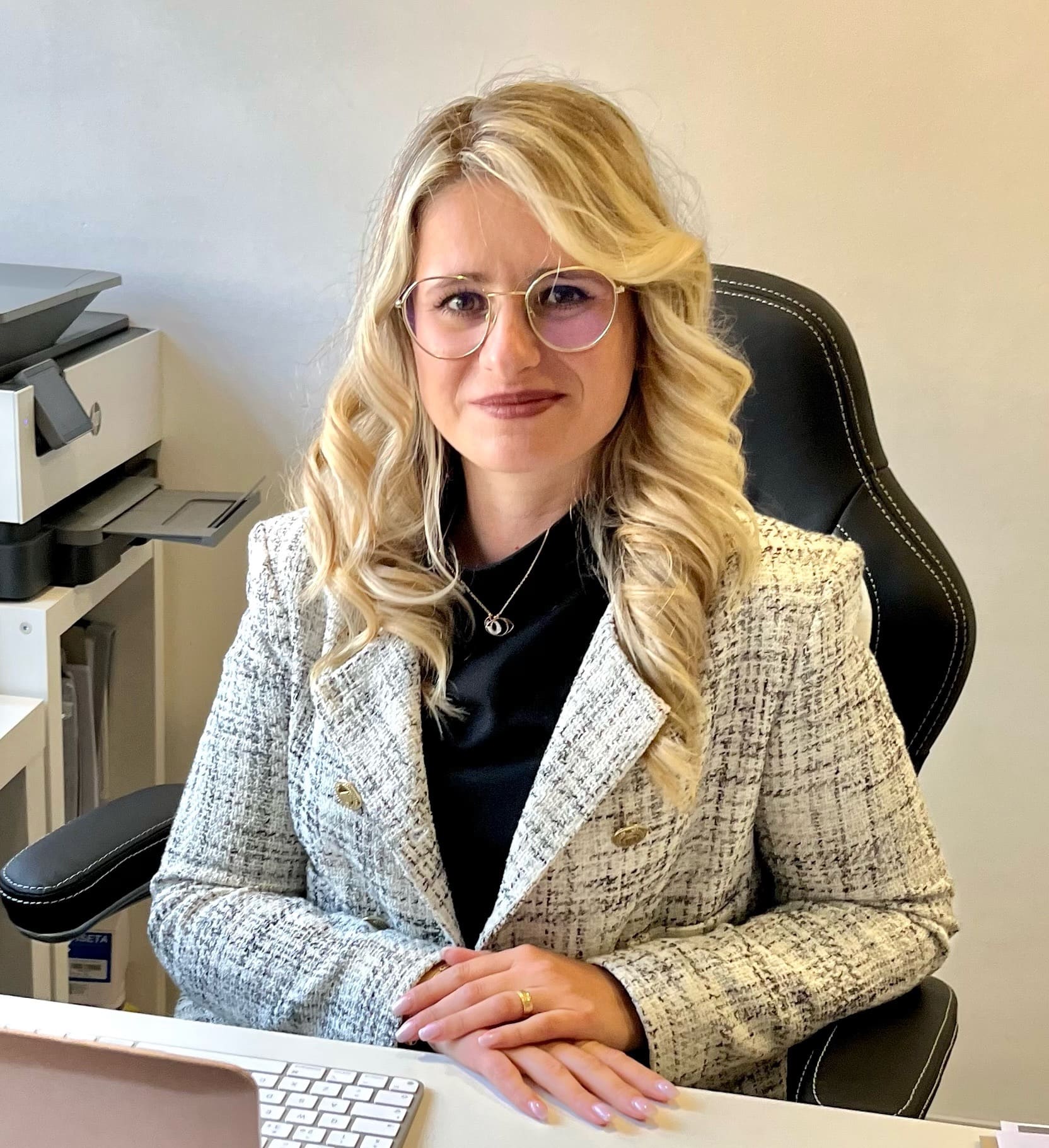 Officially licensed notary lawyer
Oksana Sokolova-Maya
Registration in The Order of Legal Agents and Enforcement Agents in Portugal (Ordem dos Solicitores e Agentes de Execução) №8637
Two higher educations acquired in Portugal:
Criminology (Criminologia) at the Universidade Fernando Pessoa
Lawyer for Notarial Acts (Solicitadora) at the Instituto Politécnico do Cávado e do Ave (IPCA)
Legal practice since 2016
Languages: Ukrainian, Russian, Portuguese, English
Звертався з приводу юридичного супроводження процесу отримання резиденції. Результатом співпраці дуже задоволений. Консультації професійні і, що головне для Португалії, вчасні та оперативні. Завдяки пані Оксані процес пройшов "без зайвих нервів". Дуже професійний сервіс. Однозначно буду і надалі звертатись по профільним питанням.
Щиро вдячні за консультацію! Все чітко і зрозуміло ))) дякуємо!
Excelente profissional! Recomendo os serviços para empresa e para nível pessoal
Filipe Palhau 9 months ago
Оксана - профессионал своего дела! Огромное спасибо за помощь👏🏼
Alina Zotkina 9 months ago
Велике дякую за якісну і швидку роботу.Ви вирішили те питання,яке 5 років не міг вирішити ніхто.Щиро Вам дякуєм!!!!!
Досвідчений нотаріальний юрист,професіонал своєї справи.Надасть допомогу у різних питаннях та проконсультує. Неодноразово зверталася до неї,задоволена її роботою. В спілкуванні спокійна і доброзичлива, що дуже важливо у наш час. Підготовка документів-все вчасно і чітко. Рекомендую.
Excellent professional. Always available
Дуже хороший професіонал .
П. Оксана щиро вам вдячні за всю допомогу! Ви професіонал своєї справи.
Огромное вам спасибо Оксана Майя. Наш ребёнок родился в Португалии и на то время не давали гражданство так как у нас с мужем не было документов, в консерватории каждый раз просили что то новое и никак не могли сделать документы . Благодаря вам ребенок через пару дней получил гражданство и мы резиденцию. Спасибо большое !
Дякую Оксані за професійну роботу. Мав багато штрафів у фінансах по машинам які відправив в Україну і не зняв з обліку. На сьогоднішній день жодного штрафу всі анульовані. Дякую.
legalization of foreigners
certification of documents and signatures
powers of attorney, real estate registration
Your request was successfully submitted!
We'll get back to you soon!