If you plan to move to Portugal without language proficiency and find a job there, this article is for you. It tells about the country's most popular areas of employment and their peculiarities.
A few months ago, I walked into a cafe that happened to be bought by a good acquaintance of mine. As we spoke, he told me that the most challenging part of his job was finding waiters. He and two other nearby cafes are literally setting up an auction to attract a woman willing to serve customers. They take turns coming to the place she currently works and offer her 10€/day more than her employer pays.
Later, I talked to two colleagues who work in digital marketing, and they complained about the same problem: the lack of an adequate workforce.
As it turned out, they don't have enough people to work in Portugal again. Sure, I won't write about vacancies that require certain qualifications. For such jobs, you usually have to be fluent in Portuguese and/or English, and foreigners who need to settle in a new country look for a job with minimal requirements until they learn the language.
Factory work
Portugal has well-developed metallurgy, textile, and furniture industries. Many unskilled workers are needed in manufacturing. The ads often say something like "Looking for machine operators with no experience. Immediate employment", which emphasizes the urgency of the job. The work consists of maintaining equipment or performing minor operations on a conveyor. A lot of sewists with basic skills are also needed.
Such jobs usually presuppose shift work, minimum salary, + lunch subsidy (2-4€ per day). Shifts that involve night or weekend hours are paid extra. The employment contract is usually for several months (1 to 6), with possible subsequent extensions.
The work consists of simple operations that employers can explain in a few words. In such places, there often are Russian-speaking workers who can help you adapt.
As for the drawbacks:
Work can be monotonous, sometimes in uncomfortable positions or with visually uncomfortable contrasts, which may not be suitable for those having musculoskeletal problems or poor eyesight;

It is often humid, hot, or cold in the workshops;

Strict schedules: a 15-minute lunch break or 5 minutes once a day to use the restroom. They don't tolerate tardiness; you have to be punctual;

Some factories do not allow you to go on vacation when you want. For example, there's a collective agreement that you can only take a holiday in August and December when the factory closes for a few weeks.
You can see manufacturing jobs here.
My groom runs a fabric dyeing shop. Right now, he needs three workers to supervise the equipment. If young Portuguese people come in for these jobs, they quit after a few hours or days saying, "It's not for me". The shop is hot and humid, clothes get damaged by chemical solutions and paints, and sometimes you have to carry weights. Older people, who are used to such conditions, just wait for the pension, while the young prefer to look for office jobs or live on unemployment benefits.
I know some people who have been working in factories for years. For others, such work was the first step toward settling in a new country.
Work in agriculture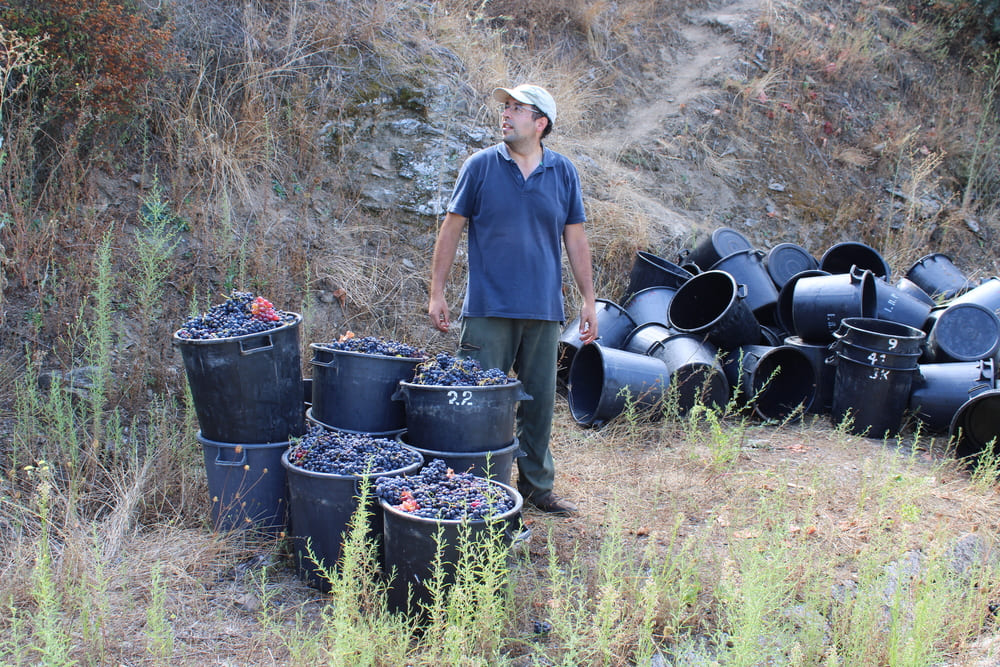 Recently, as I drove past the orchards, I saw many heads in turbans. I immediately noted that there were more and more Indians in the north of Portugal. One day I asked the Portuguese what the reason was. What triggered the increased migration from India? The answer was "labor shortage". As they explained to me, they did not want to hire Hindus before because there was a perception that these people didn't possess much diligence and commitment. But due to the lack of alternatives, the owners of agricultural land were forced to hire the Hindus, who, in turn, invited more compatriots. Of course, this is only the opinion of some Portuguese, and it is wrong to judge the nationalities based on such unreasonable generalizations, but this case once again confirms the seriousness of the labor shortage problem in Portugal.
Agricultural work is primarily seasonal, from May to October. It consists mainly of harvesting, for example, vegetables or grapes. The grape harvest is called vindima, where you can earn about 50 € daily. There is even a particular category on the job search site.
The work is hard, requiring physical endurance and unpretentiousness to working conditions, though in the fresh air. Also, you should be careful in choosing an employer if they plan to take you somewhere far away from populated areas (in the mountains or the fields of Alentejo). There have been cases of slave labor in Portugal by both foreigners and locals. They took documents away, transported people to isolated areas, and forced them to work without pay for years. Therefore, it would be good if someone from home knew where you were going and with whom, someone who would contact you occasionally and report to the competent authorities if unable to reach you.
Service sector jobs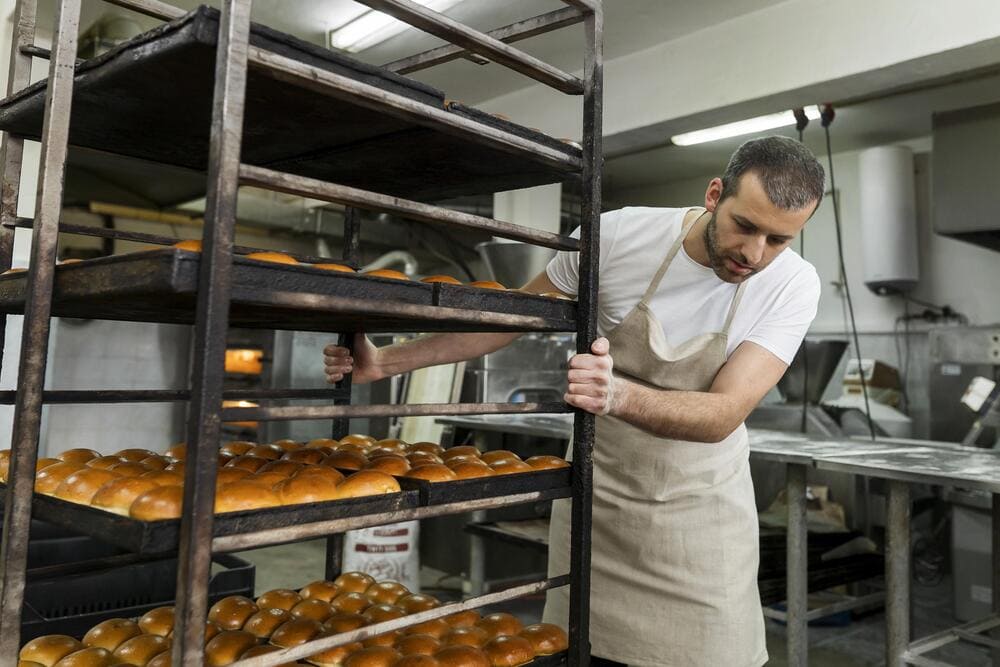 The Bank of Portugal has published statistics showing that tourism is up 95% compared to the 2019 COVID year. Thus, the industry recovered faster than analysts had anticipated. As a result, there is an acute staff shortage in hotels, catering, attractions, etc. Tourists have already felt this: in restaurants, you have to wait very long for orders, and the staff is exhausted because they work at maximum speed for two or three people. Those laid off during the pandemic and found work in other areas do not want to return to tourism, fearing another crisis. According to the Portuguese Hotel Tourism Association, the industry is even increasing salaries to attract employees and restore staff.
Of course, without knowledge of Portuguese and other languages, it's not easy to get a job where you need to communicate with customers. However, this does not apply to cleaning, dishwashing, or cooking simple dishes in the kitchen. You can take a look at job openings here.
Construction jobs
How much do you want to receive per hour? I have a job for you all year round! — that's what my fiancé's uncle heard when he showed me how he got his son's newly bought apartment together.
According to the study of fixando.pt, a website where various professionals advertise their services, about half of Portuguese requests for repair or restoration work remain unanswered because of a labor shortage. The same applies to the installation and maintenance of swimming pools and air conditioners, the demand for which traditionally increases with the arrival of the heat wave. Labor shortages provoke higher service prices, delay leasing new construction objects, and some contracts even have to be terminated.
However, the Syndicate of Builders assures that the problem lies elsewhere, namely in low wages.
Anyway, if you know how to lay tiles, paint walls, or have skills in other operations necessary in construction and repair, you won't be unemployed. You can try your luck here.
Jobs in the beauty industry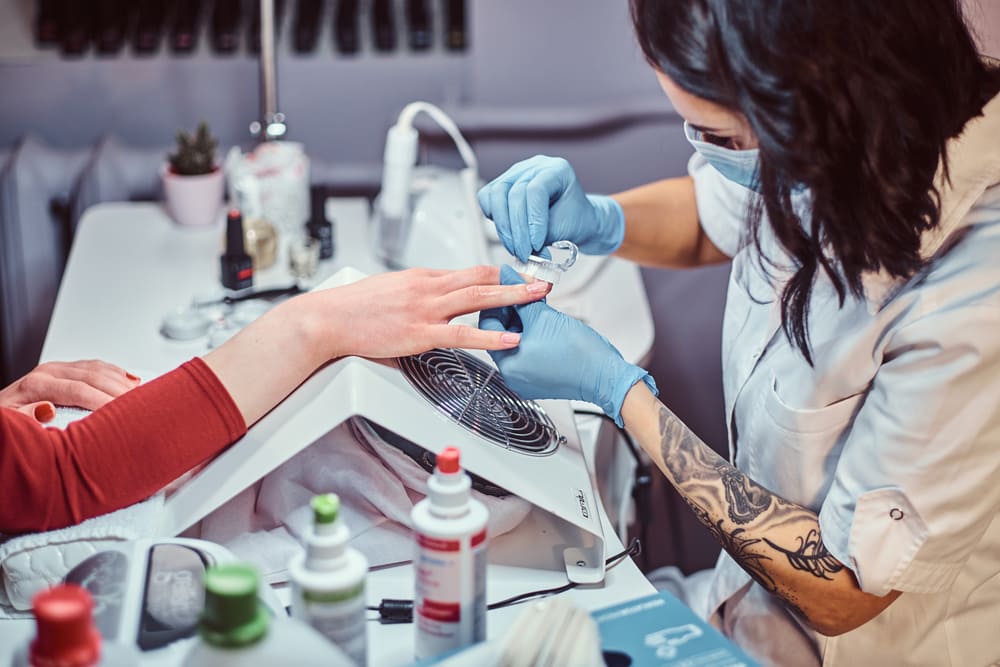 Nails design, massage, skincare, and haircutting – that is very necessary. And I think a good specialist can do without language, at least at the first stage. If you get a job in a salon with Russian-speaking employees, it will be easier to adapt. See vacancies in the beauty industry in Portugal here.
Food delivery jobs
In Portugal, the delivery of food and other products is just gaining momentum. So, you can try to ride the wave of growing orders.
The main services are Glovo, Uber Eats, and Takeaway.com.
An additional challenge of this job for a newcomer to a different country is navigating an unfamiliar environment. When I first started driving in Portugal, I was confused by too-narrow streets and signs with unknown city names. At that time, GPS was only coming into fashion. But now, navigators are available to everyone, so it should be fine.
A common problem for all the above options is passing an interview and an initial briefing. Here an interpreter is a must. You can ask your new friends/neighbors to help or write a request in Facebook groups. It is best if the place where you want to get a job already has a Russian speaker who will agree to help you initially.
I wish you the best of luck in finding a job in Portugal! May it help you realize your dreams!