What comes to your mind when people talk about immigrating to Portugal? Beautiful beaches, good weather, seafood, and friendly people? Or maybe the coveted European citizenship in 5 years or one of the most affordable ways to immigrate to Europe regarding legalization and obtaining documents? Both will be true. But if we delve deeper into the subject's essence, we will notice that recently in Portugal, there has been a very clear trend to attract an active and solvent population to the country. What are the indicators of such a trend?
What is Portugal doing to attract foreigners to the country?
It exempts people from paying taxes in exceptional cases
RNH Atypical Tax Resident Program gives especially significant tax advantages and sometimes even complete exemption from tax on income from foreign sources for certain groups of foreign citizens.
It gradually creates the infrastructure and the legal framework for the immigration of freelancers to Portugal
We wrote about this in detail in the article About Digital Nomads visa in Portugal, so if you're a freelancer or self-employed, be sure to read it.
It attracts investors with the golden visa program, one of the most profitable programs in Europe
The Portuguese program is determined primarily by a lower investment threshold than in other countries and the opportunity to obtain a European passport after 5 years. Here you can read about the golden visa for investors in Portugal in detail.
It has an advantageous climate for working with cryptocurrencies
Yes exactly! After all, the observed quantitative result that Portugal receives from its immigration policy on the previous 3 points is that more and more active and solvent people have immigrated to the country in recent years. Entrepreneurs, startup owners, freelancers, etc. Often they actively use cryptocurrencies or even work in this area. And for such people, Portugal can become a "beloved tax haven" and just a comfortable place to live and work. So why and what benefits does Portugal promise for cryptocurrency owners? In our new article, let's figure it out together, answering the most popular questions regarding cryptocurrencies in Portugal!
Are cryptocurrencies, as well as cryptocurrency transactions, prohibited in Portugal?
The short answer is no. Starting to learn the issue in more detail, let's turn to the data of the Central Bank of Portugal, whose website states that the activity of issuing and trading virtual cryptocurrencies is not illegal or prohibited in the country.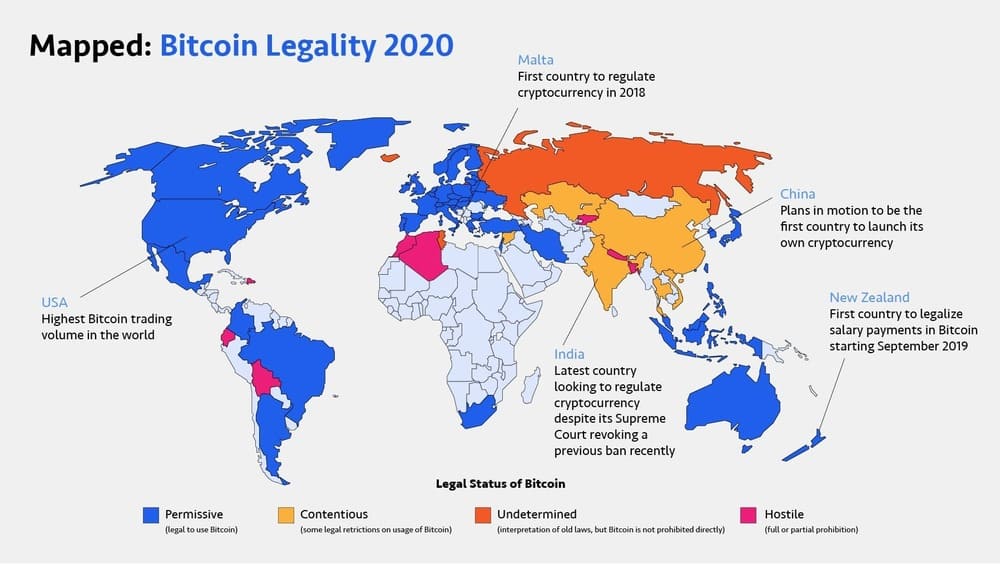 But at the same time, the Central Bank of Portugal notes that crypto and other virtual currencies are not considered legal means of payment in Portugal. 2 conclusions directly follow from this:
Accepting cryptocurrencies in Portugal at their face value is neither guaranteed nor mandatory;

The Central Bank warns active users of virtual currencies that it cannot guarantee the legal protection of the rights of consumers and users of cryptocurrencies in Portugal. That is, if you have a deposit in a Portuguese bank, it will be insured, and in case of loss, you will receive compensation from the reserve fund, as it is in other countries. If something happens to cryptocurrencies that citizens and residents of Portugal own, then it will be impossible to receive any compensation because the government does not have a reserve fund for cryptocurrencies.
That is, based on the information above, we understand that regarding cryptocurrencies, the Portuguese government sticks to the position that "everything that is not prohibited is allowed". Therefore, on the one hand, cryptocurrencies are not legal means of payment in the country, but on the other hand, transactions with them are not prohibited.
Does the Central Bank of Portugal regulate transactions with cryptocurrencies and organizations working in this area?
Yes, it regulates, and this happened quite recently, namely, starting from September 2020, when Law Lei nº 58/2020 was passed to control the Portuguese financial system's use for money laundering or terrorism. From September 2020 Central Bank of Portugal is obliged to register and control organizations that provide services for exchanging, transferring, and storing virtual cryptocurrencies. Interestingly, even after adopting this new law, the Central Bank of Portugal does not assume the responsibility to control companies and financial institutions working with cryptocurrencies in all other areas that do not relate to money laundering and terrorist financing. That is, activities with cryptocurrencies in Portugal turn out to be partially unregulated, and for some reason, the Central Bank and the country's government do not want to take it under their complete control.
Can a Portuguese bank prohibit transferring funds from a Portuguese checking account to a cryptocurrency trading platform or from a platform to a bank account?
As indicated on the Central Bank of Portugal website, financial institutions and banks in the country are required to evaluate all transfers of funds from and to the accounts of their customers. In case of suspicions that the funds are obtained from illegal activities or intended to finance terrorism, banks are obliged to prevent these transactions. That is, in fact, there is no prohibition for banks to work with the same bitcoins or transfer funds from bitcoins to euros or vice versa.
On the other hand, we found positive feedback from people working with cryptocurrencies regarding the bank BBVA, which gets along well with crypto platforms and operations. If you have a positive or negative experience with Portuguese banks regarding cryptocurrencies and their transactions, please leave a comment below this article because the practical experience will be significant for our readers!
Will I have to pay taxes on income from my cryptocurrency transactions?
To answer this question, you can either go to a certified accountant in Portugal or to the portal of the Portuguese tax authority Finanças.
If we simplify the excerpts from the law on the tax service website, then we can conclude briefly that cryptocurrencies in Portugal are taxed only if you are engaged in this as a professional activity. In this case, you will need to officially register your activity in Portugal as a trader and pay taxes under your profit. On the other hand, suppose this is not your case, and you cannot say that cryptocurrency is your primary professional activity. In that case, income from operations with cryptocurrencies is considered not taxable in Portugal due to the inability to enter them into any other category for income tax purposes.
At the moment, the tax legislation of Portugal does not affect the income of individuals from cryptocurrency, making this country a paradise for many people actively involved in cryptocurrency transactions. Perhaps in the future, the government of Portugal will reconsider its attitude on this issue, but at the moment, if you are not a professional trader, then you will not have to pay taxes on transactions and income with bitcoins and other virtual currencies.
Please note that all of the above is true only for individuals but not for legal entities. For example, if you hold your cryptocurrency in a Portuguese company, all profits from trading with it are taxed along with any other profits that the company had for a certain period. If this is your case or you cannot independently determine whether your activity is professional or not, we recommend that you contact an accountant in Portugal who will help you understand your specific situation.
How are things going with bitcoin and related infrastructure in Portugal?
Although for 2022, bitcoin is not very popular in Portugal, and you cannot pay with it in any cafe or store, you can see a clear trend when many Portuguese companies add cryptocurrencies to the list of possible payment methods.
For example, According to the Portuguese newspaper Expresso even small companies, such as electricity supplier Luzboa, have already begun to allow their customers to pay for electricity bills in bitcoin. In addition, a Portuguese portal, Observador, published an article with one of the leading directors of Revolut with exciting data regarding the dynamics of cryptocurrencies in the country.
These include:
During the pandemic, interest in bitcoins in Portugal increased precisely 3 times.

Between 2019 and 2020, the number of Revolut customers in Portugal using crypto has almost quadrupled, especially in bitcoin.

If we compare January 2020 with January 2021, the number of users trading cryptocurrencies in Portugal has almost quadrupled. We are talking primarily about users aged 25 to 34 years.
Agree that these are incredible figures, which means that cryptocurrencies in Portugal will only grow more substantially, and interest in them will grow too.
In general, there are still less than 100 places in Portugal (cafes, restaurants, etc.) that accept bitcoin as a payment currency. However, these places can be found on the portal Coinmap, which clearly shows on the map the points where you can pay with bitcoin.
Sure, we can predict the growth in the number of such places and in general, the number of users of bitcoins and other cryptocurrencies in Portugal because even now, many people from all over the world come to Portugal to live here, spend and carry out transactions with cryptocurrencies without paying taxes and without doing it as an illegal activity, as it is in some countries.
Portugal is a perfect country for transactions with bitcoins and other cryptocurrencies
In 2022, Portugal's policy concerning cryptocurrencies and transactions with them can be characterized by one short phrase "everything that is not prohibited is allowed." Whether the country's government plans to implement stricter tax and legal regulations regarding cryptocurrencies is not yet clear, but for 2022 we can say for sure that cryptocurrencies are not prohibited in Portugal. Personal income tax for operations with cryptocurrencies will not be levied because there are no necessary legal mechanisms for this in the country yet.
Many people attribute the absence of such legal mechanisms just to the slow work of the Portuguese legislative system, but in fact, this behavior of the Portuguese government may well be a planned action to attract active young people working with bitcoins and other cryptocurrencies to the country. Therefore, if you want to take advantage of this unique opportunity and immigrate to Portugal when activities with cryptocurrencies are not taxed, then this may be your chance, and we recommend not to miss it because it is not for nothing that Portugal is considered a "tax haven" and the most cryptocurrency-friendly country in 2022.
By the way, if you are interested in exchanging cryptocurrencies in Portugal or want to buy real estate by paying with cryptocurrencies, we have a subject matter expert on our website who will help you with this, accompanying you at all stages of this process.