From this article, you will learn what happened to the Porto region real estate market over the winter of 2022-2023, what options are currently available for sale, and how much money you need to buy an apartment or house in and around the city of Porto.
It is essential to understand that Porto can refer to quite a wide area. Firstly, there is the region of Porto (Distrito do Porto), which includes 18 municipalities; the city of Porto (Município do Porto) is just one of them. The city of Porto consists of seven areas. In this article, we will look in detail at property prices in each municipality of the Porto region and in each area of the city of Porto.
Porto region real estate price dynamics
We'll start our price study with Idealista.pt, one of Portugal's leading real estate search websites. Since it's still February, we will look at what happened in November, December, and January.
As we can see, prices per square meter rose more or less evenly throughout the year, with sale prices up only 6.4% but rental prices up as much as 25.9%. It is a summary of all municipalities in the district. Next, we will analyze each district individually and be able to assess whether this is a general trend or some "average temperature across the hospital."
Property for sale in the municipalities of Porto district
The price per meter is the highest in the municipality of Porto, €3,276 per square meter in January 2023. This value was lower in November 2022, and compared to January 2022, the price has increased by 8.4%. The next most expensive after Porto comes the neighboring municipality of Matosinhos, known for its fish restaurants, shopping centers, and, mainly, Ikea. The average price per square meter in January 2023 was €2,966, 6.54% higher than in November 2022 and as much as 24.5% higher than in January 2022.
Prices per square meter in the other suburbs of Porto over the past three months have not changed much: somewhere slightly downward, somewhere slightly upward. Nevertheless, for 12 months, they all showed an increase. Champions in the annual growth rate of prices per square meter in 2022 were Trofa (32.5%) and Penafiel (32.4%), which even overtook Matosinhos. Honestly, I do not know what is so special about them, except that it is a wine region where they produce the famous vinho verde.
At the same time, the most populous city in the region and the third most populous city in Portugal (no, not Porto by any means), Vila Nova de Gaia shows a relatively modest quarterly price growth and average annual growth. And this city's average price per square meter is over €900 behind Matosinhos.
It is interesting to compare this with the dynamics of rental prices.
Property for rent in the municipalities of Porto district
There are fewer municipalities on this list. It's most likely because Idealista.pt has only offered rentals in these municipalities since November 2022.
The city of Porto leads both in terms of rent per square meter, which was €14.9 in January 2023, and in terms of growth rate (11.9% in 3 months and 36.6% for the year).
Matosinhos is next with €11.9 per square meter, pulling away from Porto and third-placed Vila Nova de Gaia. While the three-month price increase in Matosinhos was relatively high, 8.18%, its annual growth is much lower than Porto's (18.3%).
Are Idealista.pt's statistics accurate?
The statistics of Idealista.pt are based on the housing supply on this particular portal. When using it, we should understand its limitations. For example, sometimes people sell real estate without publishing it on Idealista.pt. Or the price at the time of sale will be different from that requested by the seller in the listing. To check whether we can trust the numbers from Idealista.pt, it is a good idea to look at the information on the transactions that have taken place. Such information exists and is available on the website of Portugal's National Institute for Statistics (INE).
The National Institute for Statistics publishes reports quarterly. Preparing such a report takes a long time, so this detailed information cannot be available in real time. Currently we only have a report for the third quarter (July - September) of 2022. To understand the extent to which Idealista.pt prices reflect the actual sales situation, we will compare data for the third quarter of 2022 from Idealista.pt and the Institute of Statistics. Let's take a few municipalities in the Porto region as an example.
As we can see from this comparison, when making sales transactions in the third quarter of 2022, the average price per square meter was lower than what sellers were asking for on Idealista.pt. The most significant discrepancy, 16-20%, is in Porto city, Matosinhos, Vila Nova de Gaia, Valongo, and, at some distance, Trofa municipality.
What could be the reason for this difference? First, the statistical institute and Idealista.pt use different formulas for calculating averages. Therefore, a perfect match is not possible. Secondly, there is a time lag between the listing and the actual transaction. For example, Idealista listed the house in the previous quarter, and at some point, they found a buyer and removed the listing. It can take a long time to prepare for the sale, and the transaction occurred in the quarter we were looking at (when the house was not on Idealista.pt.). Third, those owners willing to take a discount might have made the deal. Fourthly, the owners could have deliberately inflated prices when posting on the site, anticipating that the buyer would haggle.
Conclusion: The data from Idelista.pt are suitable for a quick and approximate evaluation of the current situation for the lack of more accurate tools. Since we need to assess the current situation and it does not make sense to wait three months for the 4th quarter report of the Institute of Statistics, we will continue to rely on the data from Idealista.pt. It is essential to remember that the actual selling price may be lower. It's up to you!
Porto real estate price trends
Property for sale in different districts of Porto
The most expensive districts of Porto today are "Aldoar - Foz do Douro - Nevogilde" and "Cedofeita - Santo Ildefonso - Sé - Miragaia - São Nicolau - Vitória." Despite the long names, these are relatively small but densely populated areas. The first is located at the mouth of the Douro River and has access to the ocean, respectively beaches. In the same area are also points of attraction, such as the Porto City Park, the Hospital CUF Porto, and the nationally well-known Universidade Católica. The price per square meter on sale dropped slightly from November 2022 to €4,199 in January 2023, but it has grown by as much as 12.1% over the year.
The second district, "Cedofeita - Santo Ildefonso - Sé - Miragaia - São Nicolau - Vitória," is the heart of Porto, with attractions such as the Porto Cathedral, the São Bento train station, the Lello bookshop (the inspiration for Joan Rowling), the Music House, the Tower Torre dos Clérigos... the list is endless. Almost every building in the area is a historical monument of some kind. Property values have risen during the last three months and the year (11,4%), reaching €3,934 per meter in January 2023.
Other districts of Porto with prices above €3,000 per square meter are the areas adjacent to the historic center of the west and east: Lordelo do Ouro e Massarelos and Bonfim. They are also relatively compact and have a lot of beautiful landmark buildings and various infrastructures. Both neighborhoods performed price increases of up to 3.8% for the year, but quarterly, Bonfim showed a slight decline in average prices, and Lordelo, on the contrary, showed a slight increase.
Our list ends with three neighborhoods with average prices of €2,500 per square meter: Paranhos, Ramalde, and Campanhã. It is noteworthy that in this group there is the city's area with the highest annual price growth (Ramalde) and the only area of Porto where prices since January 2022 have not increased but even decreased (Campanhã). It is interesting what caused this decline. Is it the proximity to the Campanhã train station that makes the area unattractive? Or are there other factors that determine the price of real estate in Porto? You can learn more details from a professional real estate agent if you buy property in this city.
It's clear with the real estate sale, but how did the rental prices change?
Real estate rentals in the districts of Porto
Rental prices are increasing in all districts of the city, most of them at a cosmic rate. Even though two of Porto's neighborhoods have seen prices drop slightly since November 2022, the year-over-year increases are pretty high.
The two districts with the highest rents are the same districts with long names that lead in terms of sales prices. However, their dynamics are different. Aldoar showed a slight drop in January 2023 compared to November 2022 and is up 27.6% year over year. At the same time, prices in Cedofeita grew steadily, allowing this area to add 46.6% in value for the year. The next fastest growth rate in rental prices is the Campanhã area, the only one where the selling price per square meter has decreased since January 2022. So again, it's a reason to think for those considering buying property in Porto for investment.
The most expensive and cheapest real estate available in February 2023
There are now 9,324 homes for sale on Idealista.pt. However, only a part is complete homes ready to live in. This review does not include homes in the designing stage and construction phase.
The most expensive homes in the Porto area
€8,400,000 A farm in the municipality of Gondomar on an area of 4.8 hectares. A main house, several outbuildings, an orchard, and views over the Douro River.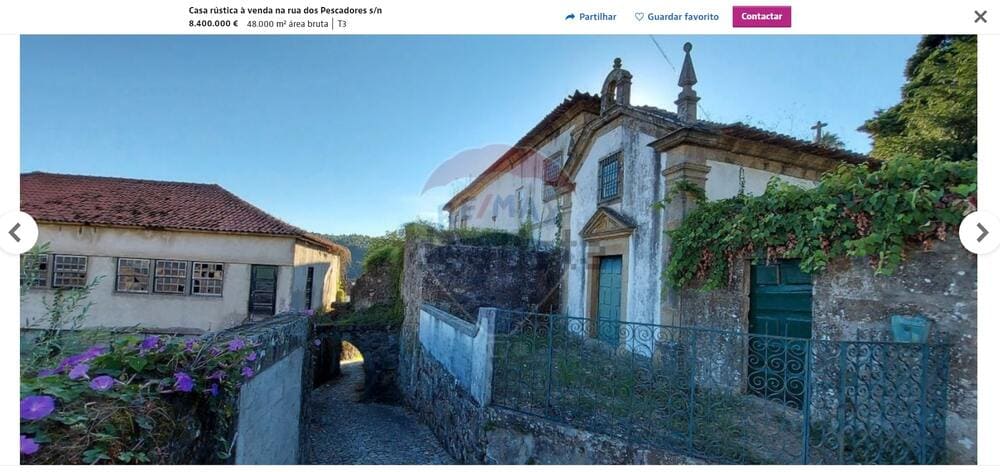 €8,000,000 Estate in Vila Nova de Gaia with an old house, almost a castle, and land where you can build more. Total land area of 5.6 hectares. Some of the buildings on the site will need renovation.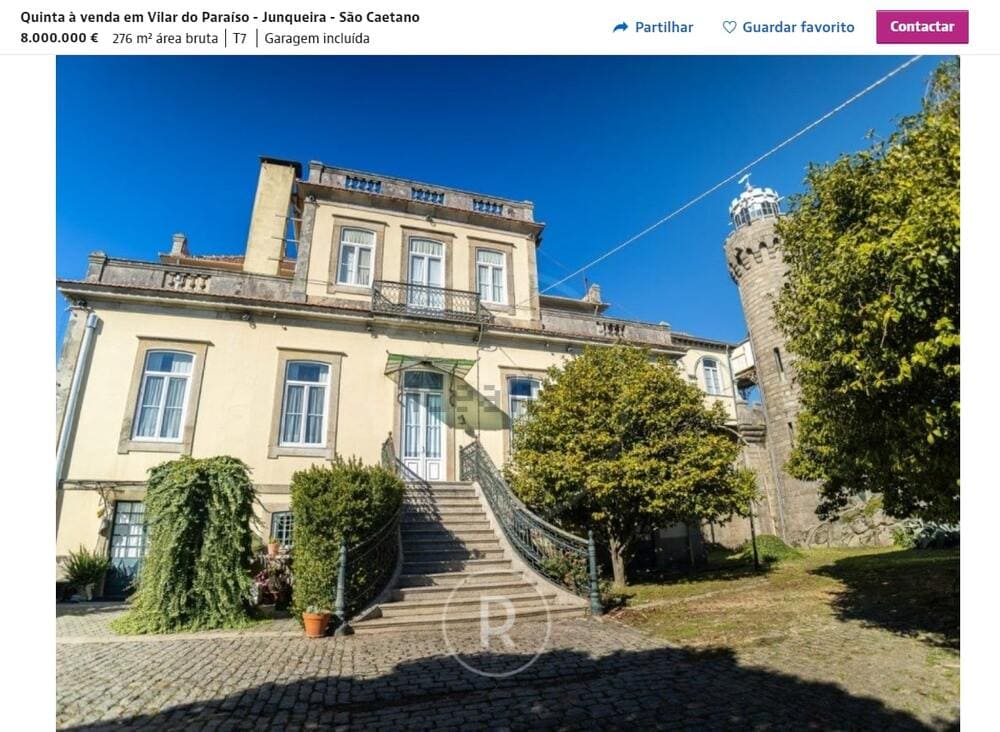 €6,500,000 Estate in Lousada (near the famous wine producer Quinta da Aveleda). Land of 12.5 hectares with vineyards, orchard, forest and even a poultry house. The house has 5 bedrooms and central heating. I'll take it! (But who can give me a loan?)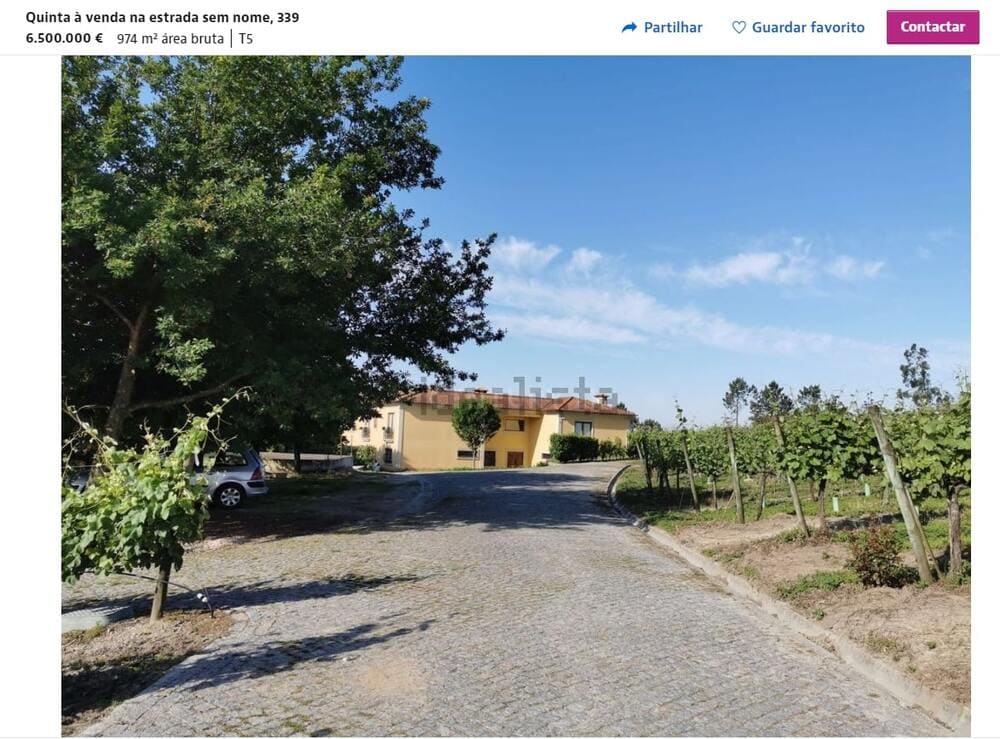 Half-ruined houses are available from:
€3,500 House of 44 square meters. Without a plot. A very remote village in the municipality of Baião. Why and who needs it, I can't say. But the fact that you can become a homeowner for €3,500 in Portugal is impressive.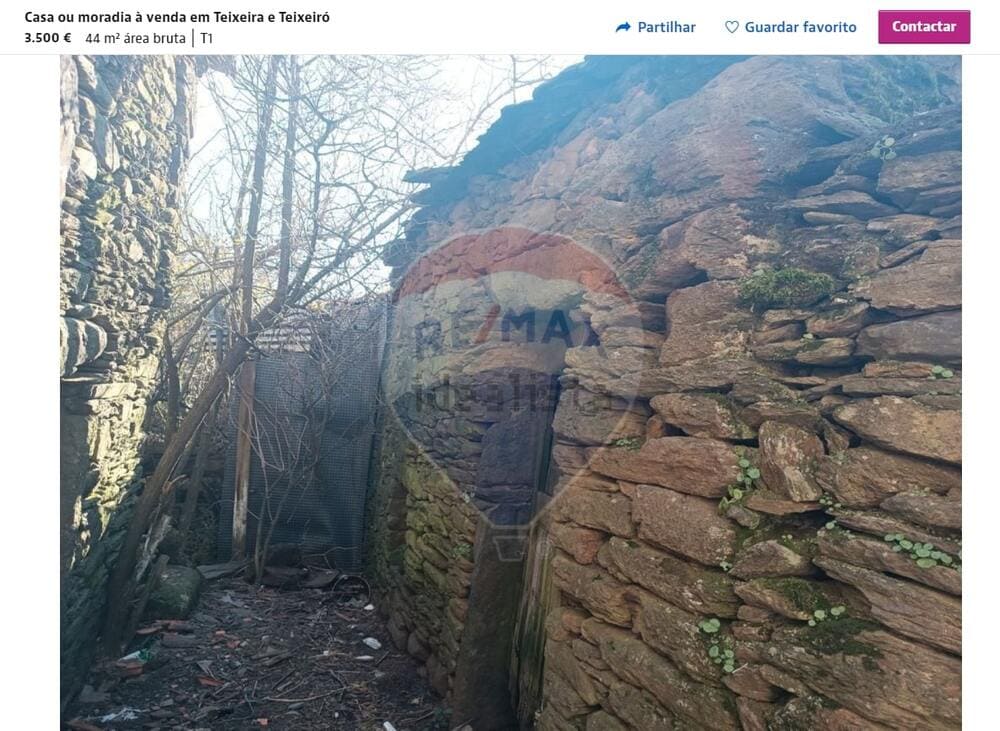 Ready-made houses, where you can move in immediately, the minimum prices:
€90,000 Two- storey house of 145 square meters in Penafiel. The plot is about 400 meters. One bathroom and one bedroom.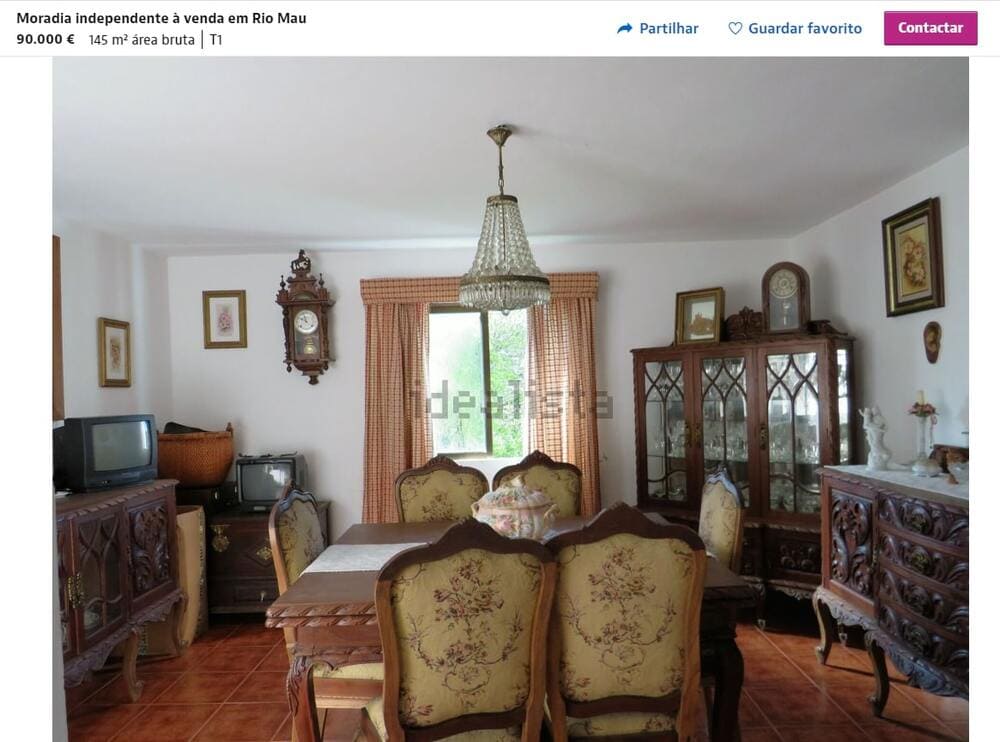 €96,500 Two-storey house with three bedrooms in Felgueiras. The area of the house is 263 square meters and the land area of 204 meters. Energy efficiency class E. The bathroom will most likely need renovation, although possibly not immediately.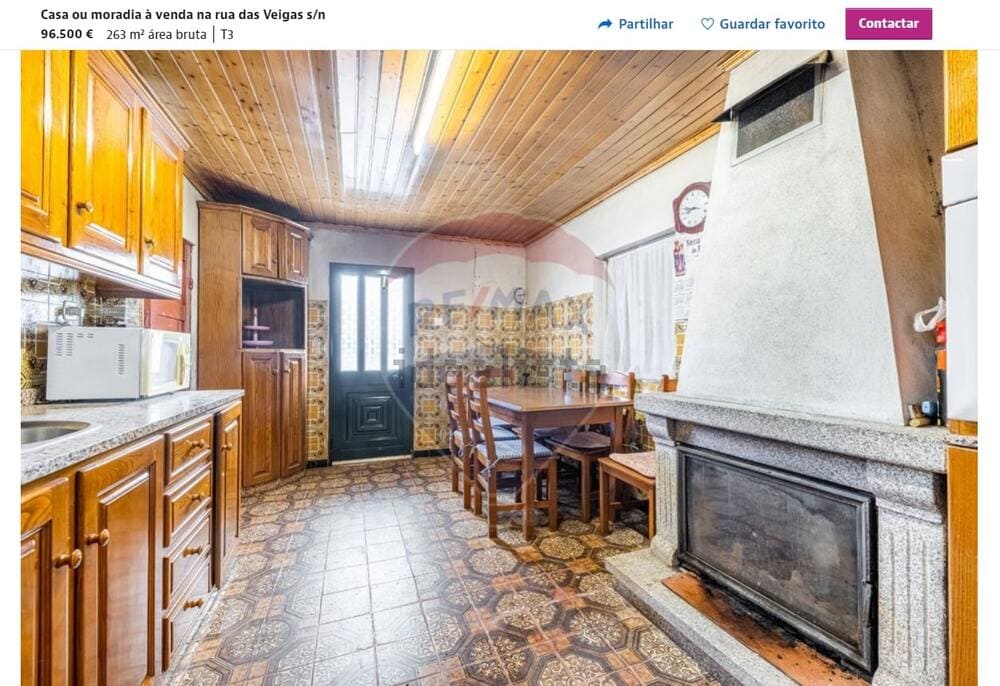 €98,000 Two-bedroom house in Amarante. The total area of 120 square meters. Without a plot. Terrace, garage, 2 bathrooms. The design of the bathroom is very questionable, but perhaps someone will be fine.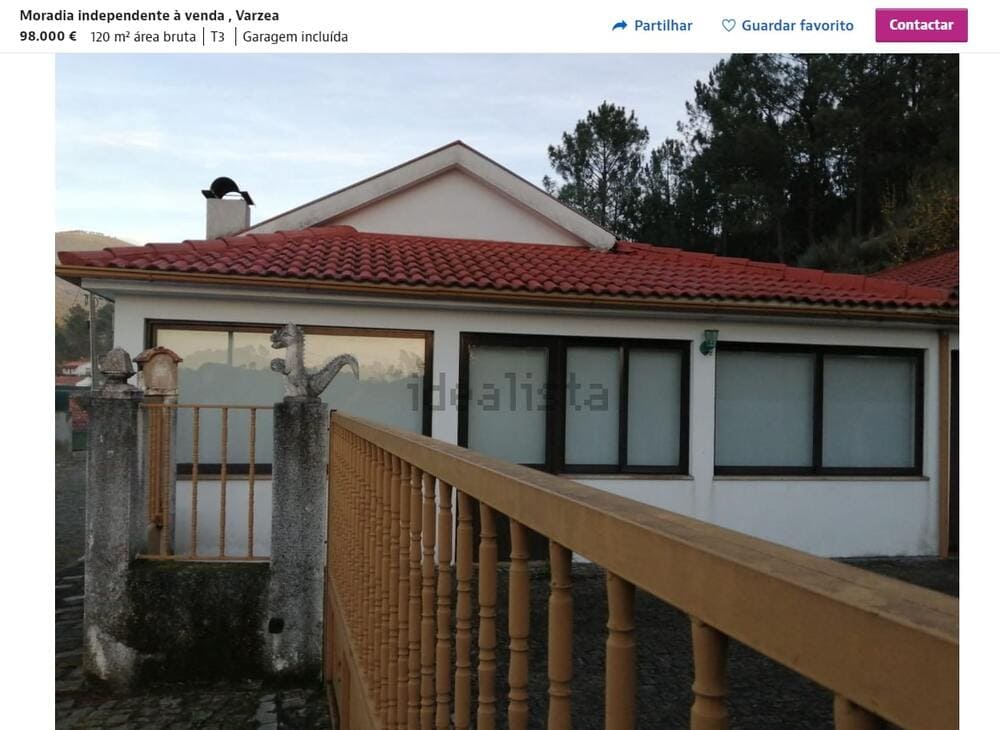 More or less decent houses in Porto
€130,000 A small duplex (38 square meters) in the Bonfim district. One bedroom, one bathroom. Kitchen, combined with the living room. Tenant with a contract until October 2023. It's an option rather for investment than for family life.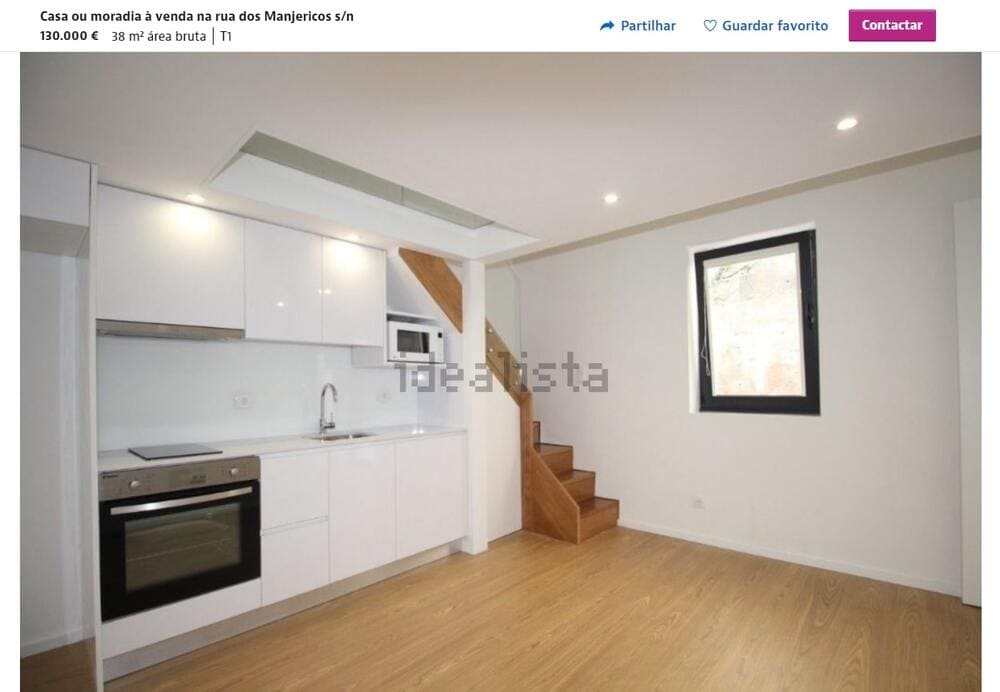 €150,000 Even a smaller duplex (26 square meters) with recent renovations and furniture. Energy efficiency class D. The very center of the city, the area of "Cedofeita - Santo Ildefonso - Sé - Miragaia - São Nicolau - Vitória."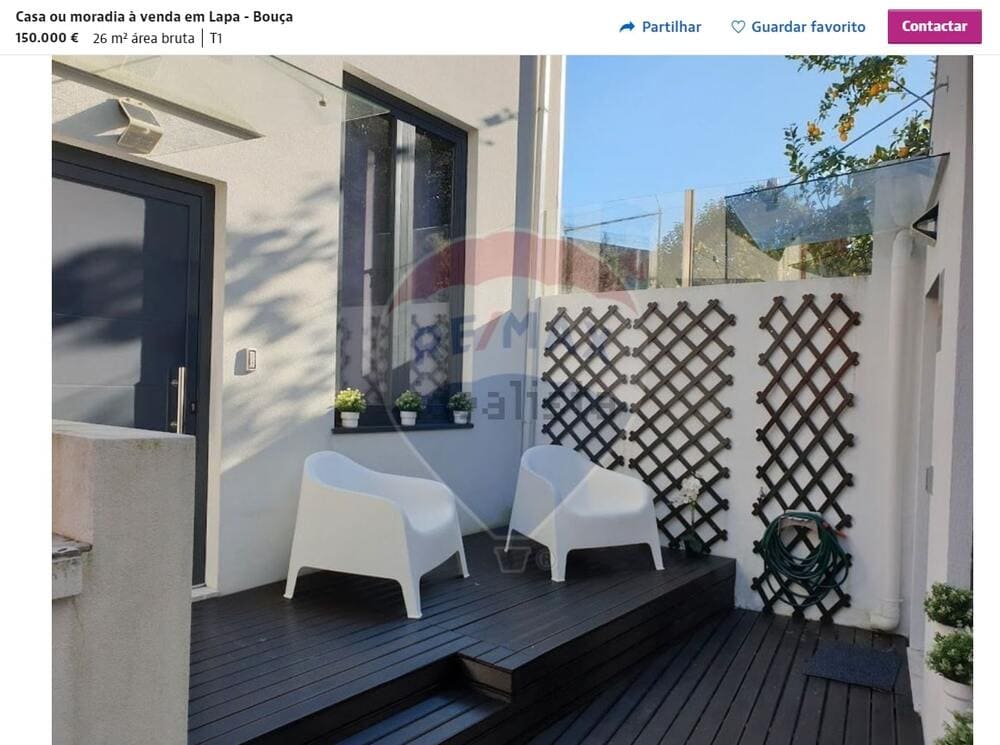 €180,000 A detached house located in a condominium in the Campanhã area. The area of the house is 70 square meters. One bedroom. Equipped kitchenette. The common area has a garden, tennis court, and playground.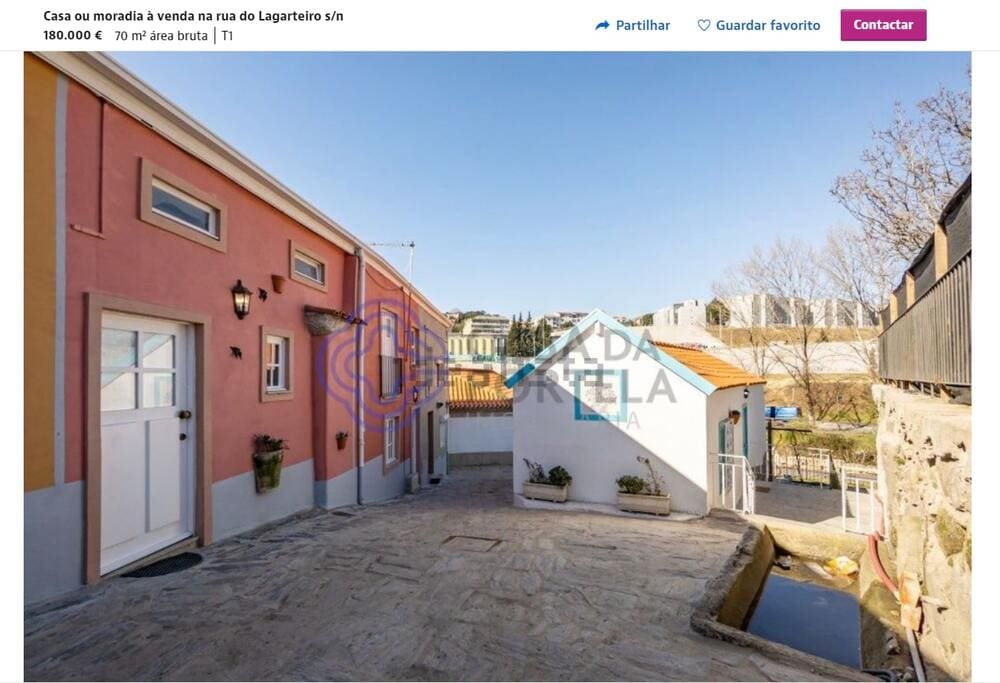 After getting an idea of the situation of houses in Porto, let's see the situation regarding the apartments, which Idealista offers as many as 18,133. For example, let's take the T2: apartments with a living room and two bedrooms.
Most expensive apartments
€1,090,000 An apartment of 166 sq.m. with one parking space. Three bathrooms. There used to be more bedrooms, but the apartment was made into a T2 at some point. Sixth floor, building with an elevator. Terrace. Energy class D. Porto Aldoar.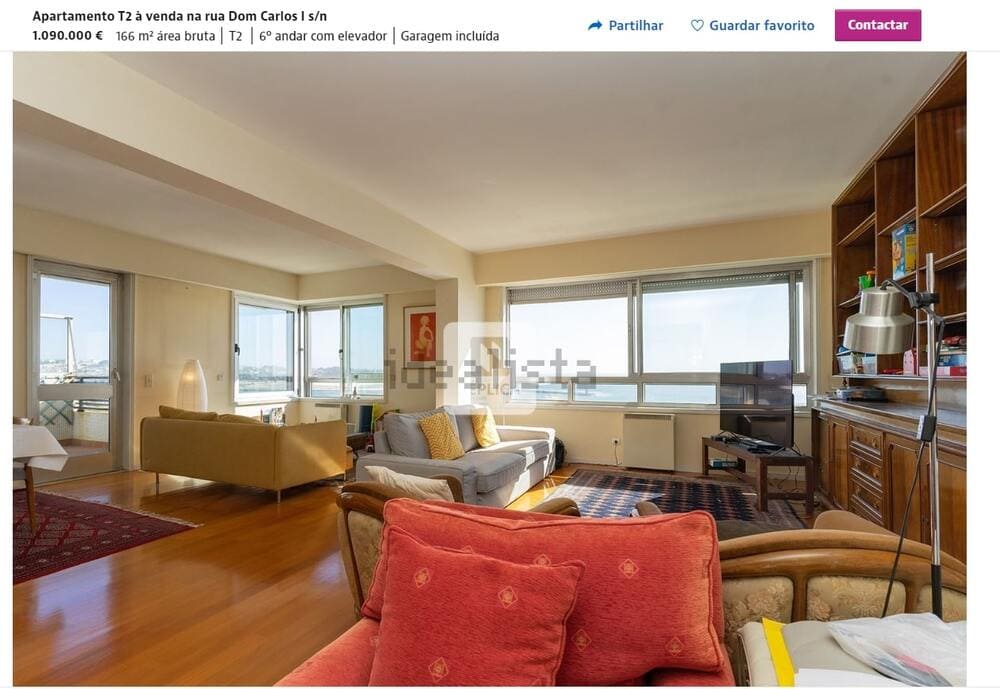 €1,150,000 An apartment in a new building (I suspect the construction is ongoing) of 136 meters. Terrace overlooking the Douro River and a swimming pool. Three bathrooms. Built-in closets. 7th floor, the house with an elevator. Energy efficiency class A. Located in the Lordelo do Ouro e Massarelos in Porto.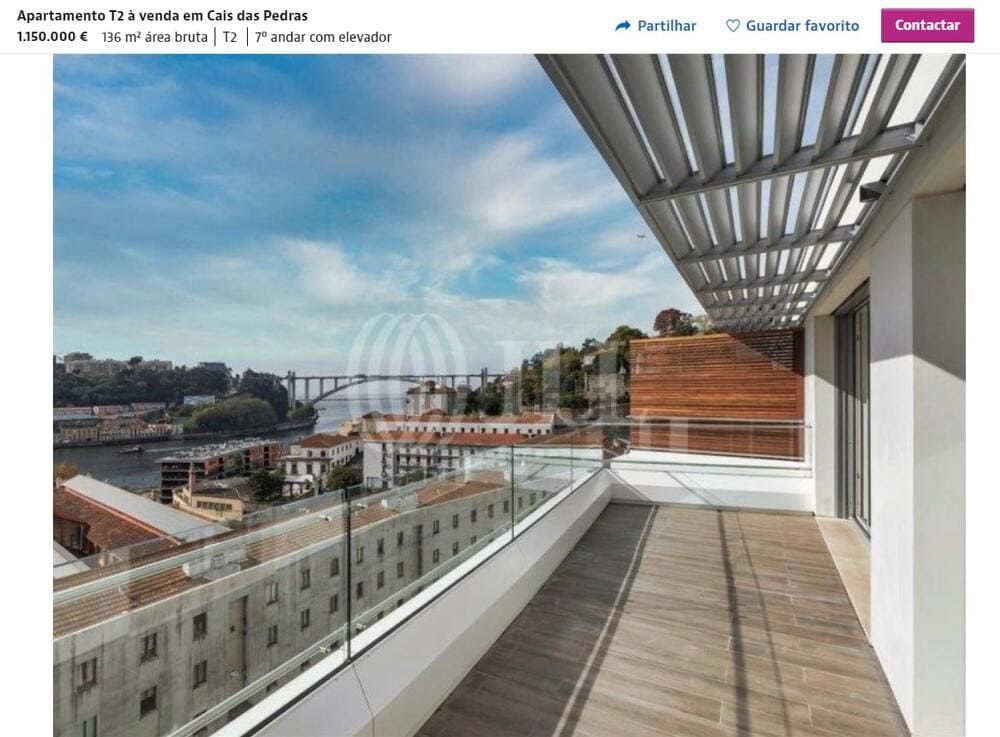 As in the case of Lisbon, when searching for the cheapest apartment options, listings without interior pictures appear first. I suspect these are apartments with tenants and apartments with only part for sale. In addition, you can come across flats registered as non-residential premises. We will not consider such options.
The cheapest apartments to live in the Porto region:
€79,000 An apartment of 95 square meters. There are inaccuracies in the description: on the one hand, they describe it as T2. On the other hand, they say it has three bedrooms. The floor is also unclear (1st or 4th, different parts of the ad say differently). It's vital since the house has no elevator. Lousada municipality.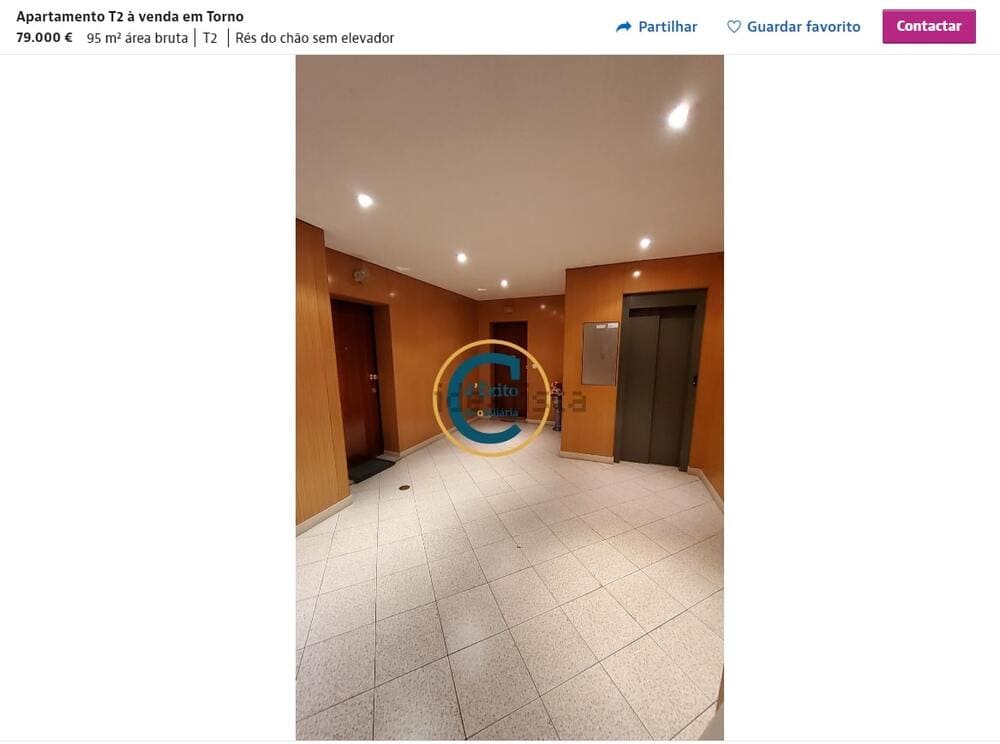 €86,000 A 125-meter apartment in Marco de Canaveses. Semi-basement with access to sunlight. Own terrace. 1 bathroom. Built-in closets. Parking space. Energy efficiency class C.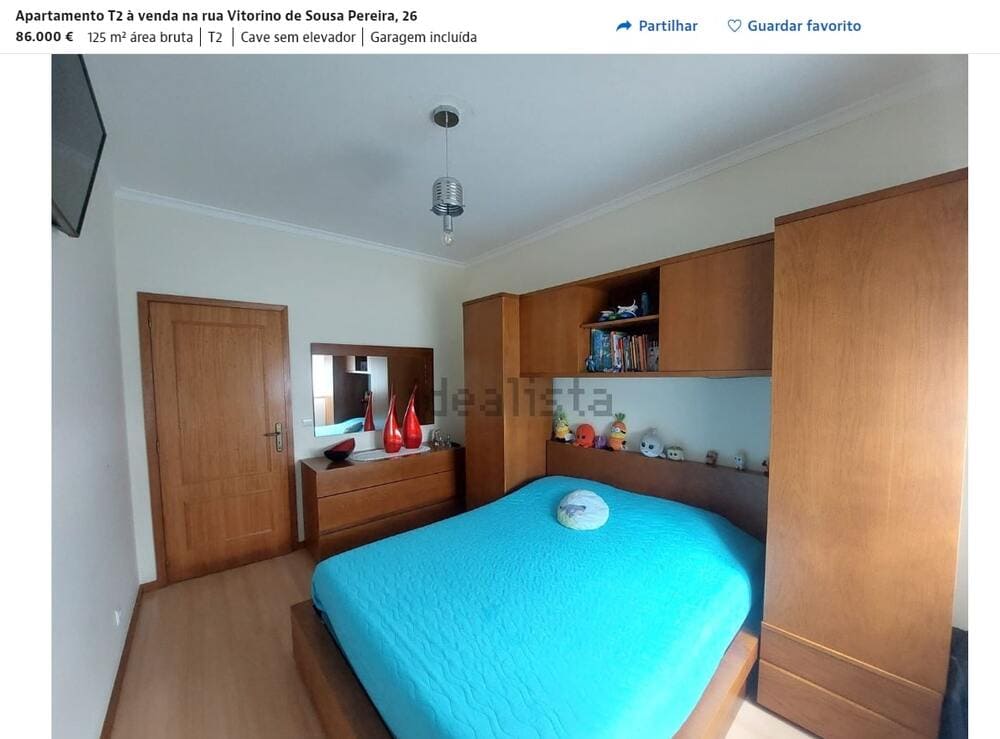 €92,000 An 82 meters apartment in Marco de Canaveses. Second floor in a building without an elevator. One bathroom. It may need cosmetic repairs. Energy efficiency class E.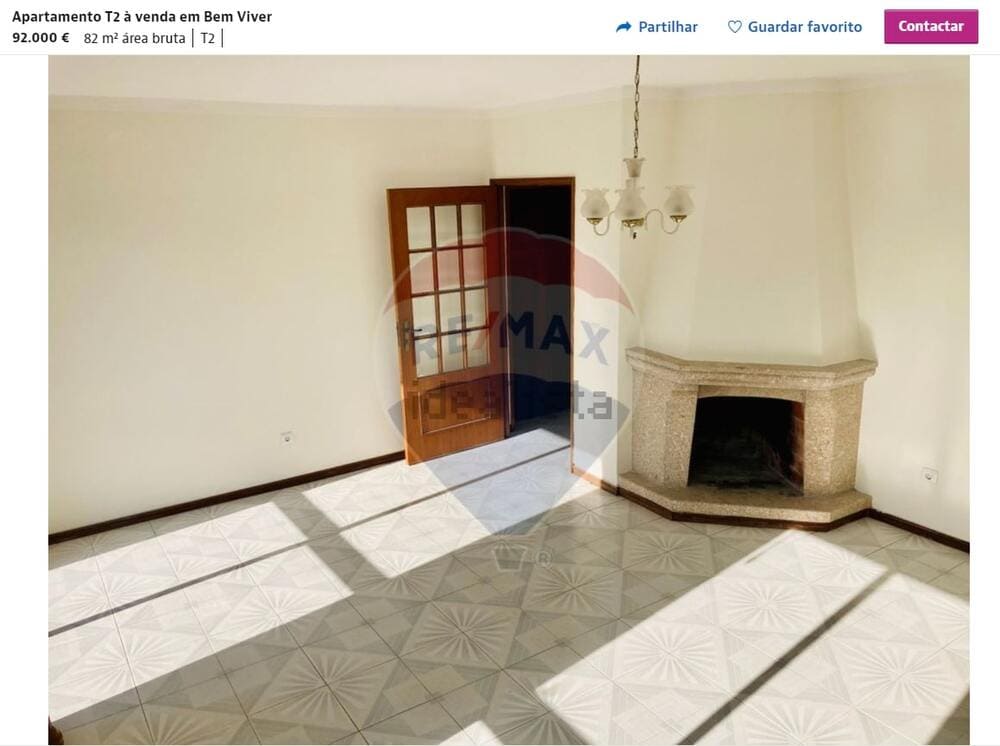 Now moving on to the options for apartments in the city of Porto. The cheapest of them:
€149,950 Small apartment (only 40 meters) on the 5th floor without an elevator. Furnished kitchen and bathroom. Energy class C. Paranhos district.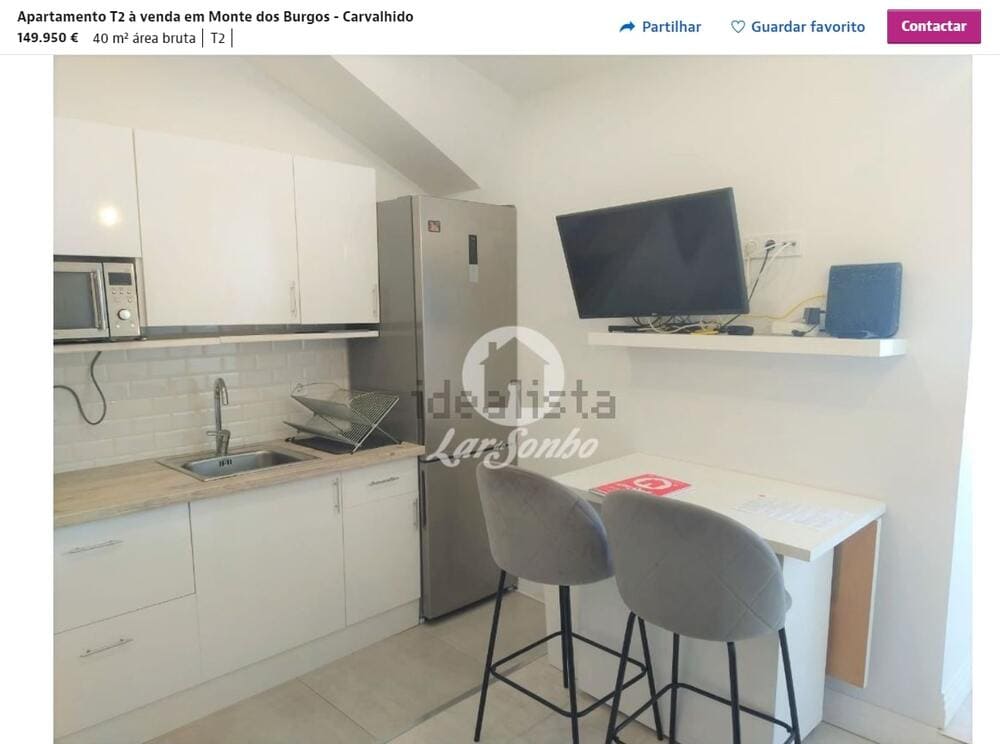 €150,000 An apartment in the Bonfim district. Area of 71 square meters. 4th floor in a building without an elevator. One bathroom. Fitted kitchen. Energy efficiency class E.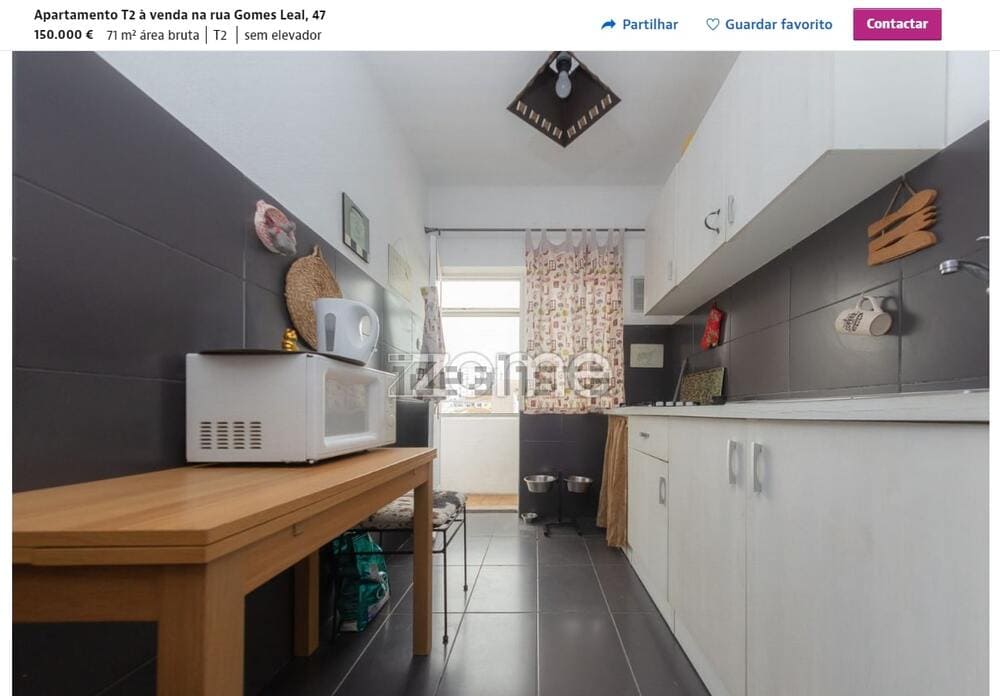 Summing up the Porto region real estate this winter
Although inferior to Lisbon in terms of real estate prices, the Porto region has shown a much more consistent increase in the selling price per square meter. According to the website Idealista.pt, prices have been rising for the last three months and the year in Porto and its suburbs.
Data from the National Institute of Statistics helps to understand that the actual average sale prices will differ from the average on Idealista.pt. This difference will be particularly noticeable in Porto city and the adjacent municipalities. Does that mean that the closer to the regional capital, the more the sellers charge for the listing and the more you need to haggle? I recommend consulting a professional real estate agent, whom you can reach through our website
Porto is a beautiful city, and the region is full of unique charm. I hope you find your perfect house or apartment in this city!