In today's world, when more and more people work remotely, without being assigned to an office or work for themselves, as freelancers, for example, immigration to Portugal is more relevant than ever. If you don't have to go to an office and can live anywhere globally, then immigrating to some warmer countries can be a great choice, as more and more people are moving to various countries in Europe and Asia for permanent residence. In recent years, Portugal has been one of the countries that freelancers have chosen for their relocation because what could be better than living in a sunny and friendly country on the Atlantic coast? The possibility to surf after work, lie on the beach at lunchtime, or just work with a computer in a cafe on the beach while being in Europe. All this is more than real in Portugal, which attracts many people who want to immigrate to more comfortable conditions for work and life.
So what are the options for a freelancer or remote worker? We will talk about this in detail within the framework of this article.
Introductory data
Let's start with two possible situations:
Situation 1. A person works for himself, a freelancer, with an income of about 1000 euros per month. He wants to immigrate to Portugal and live here permanently.
Situation 2. A person works for a company in one of the world's countries and receives 1000 euros per month. However, his work is remote, that is, he works from home, not assigned to an office, so he wants to come and live permanently in Portugal.
Our article will answer the question for both the person from the first situation and the second. That is, everything that we describe in this article will apply to both a freelancer and a remote worker who has a permanent contract in his country.
Before describing all the possible options for these situations, I would like to make a critical remark.
Disclaimer! Within the framework of this article, we do not call for illegal ways of immigration to Portugal in any way. Whatever decision you make, you take full responsibility for it.
Option 1. Correct one. Obtaining a D2 residence visa at the consulate of your country
Although this option is the most correct, we will not consider it within the framework of this article. Why? Because in 99% of cases, when applying for residence visa type D2 in your country, you will be denied.
For example, if you are working remotely under an agreement for a firm in another country, then you will most likely be refused a residence visa type D2, with a probability of 100%, because you have no connection with Portugal and, as a result, no reason to live and work here. Therefore, it is essential to have at least some kind of contract or counterparty in Portugal to show how you are connected with the country.
Even though almost 99% of all applications for a D2 residence visa are refused, it seems that it is still worth trying to apply at the Portuguese consulate of your country. Even if you don't have a lawyer, it's worth trying your luck. To get started, read our article about obtaining a residence visa D2, then contact the consulate of Portugal in your country, find out what documents are currently required for applying for a D2 visa, and submit. On the most reasonable basis, a refusal will come. However, if you did not fall into the rare number of lucky ones and the rejection still came, we move on to the second option.
Option 2. Real one. Submission of documents under Article 89.2
First of all, if you are a freelancer or work remotely and want to immigrate to Portugal, then there is no specific visa or article in the legislation under which you could legally move here with a work permit.
However, the country's legislation assumes that if a person is already in Portugal (for example, if you entered on a tourist visa or under a visa-free regime) and decided to stay here, having his motives and reasons for this, then he can declare his Portuguese interest to authorities represented by the SEF immigration service.
This situation is regulated by Article 89.2, which you can read here. In practice, this works as follows. For this moment, you have ended up in Portugal, where you originally arrived as a tourist but realized that you do not want to leave but going to stay here to work as a freelancer or remote employee, using Article 89.2. Amazing! You need to make all the necessary preparations before expressing your interest to the SEF immigration office.
These preparations include:
Obtaining a Portuguese Social Security Number SS

Registration of your company as an individual entrepreneur

It is also optional, but we recommend that you conclude a service agreement with a Portuguese counterparty (as we wrote above, you must show your connection with Portugal)

Finally, search for housing and confirmation of the address of your permanent residence in Portugal (for example, a rental contract)
It should be remarked that to obtain a tax number and create an IE you will need a Portuguese representative or lawyer because it is just impossible to go through all these stages on your own.
Let's say you have completed all the steps in this initial phase. What's next? And then, you need to declare your interest to the Portuguese authorities in the person of the SEF immigration service. You can do this online by filling out the electronic application "Manifestação de interesse" on SAPA Portal. At this step, you express your interest to the authorities to stay in the country based on Article 89.2 and attach all the necessary documents to the portal in electronic form. Then you will need to wait for an invitation to one of the SEF branches, where you will already need to bring the originals and up-to-date versions of the following documents specified in article 89.2:
Valid passport;

Proof of legal entry into the territory of Portugal (the presence of a visa, a stamp in your passport confirming entry to Portugal, air tickets to Portugal, etc. If you entered through the territory of another country, it is essential to contact the SEF immediately upon arrival and ask to put a mark on entry into the country or, alternatively, you can stay at the hotel for 1 day, because all hotels are required to notify the SEF about their guests.);

Confirmation of the availability of means of subsistence (for 2022, the minimum salary in the country is 705 euros, but of course, it would be better if you show a higher income than the minimum salary);

Police clearance certificate from the country of origin;

Police clearance certificate from the country where you have lived for more than a year (except Portugal);

Permission for the SEF to request information about your criminal record in Portugal;

A document confirming that you have a place to live;

Confirmation of registration and absence of debts in the social security system;

Certificate of registration at the tax service;

A document confirming the creating of your individual entrepreneur or an agreement on the provision of services as an individual entrepreneur;

Availability of housing in Portugal (purchase or long-term lease).
In addition, at the time of submission of documents, you will need to pay fees and fines (for example, for expired visas or visa-free stay), which can reach several hundred euros.
An attentive reader may immediately ask: "Is everything so simple? What's the trick then?" The trick is that from the moment you express your interest in the online SAPA system until you are invited for a personal interview and submission of documents to the SEF, it may take a year, two, or even more ... All this time, you will not be able to travel outside the territory of Portugal, because from the point of view of the law, your legal stay in the country (for example, Schengen or visa-free stay) has ended. You are waiting for the decision of the immigration service.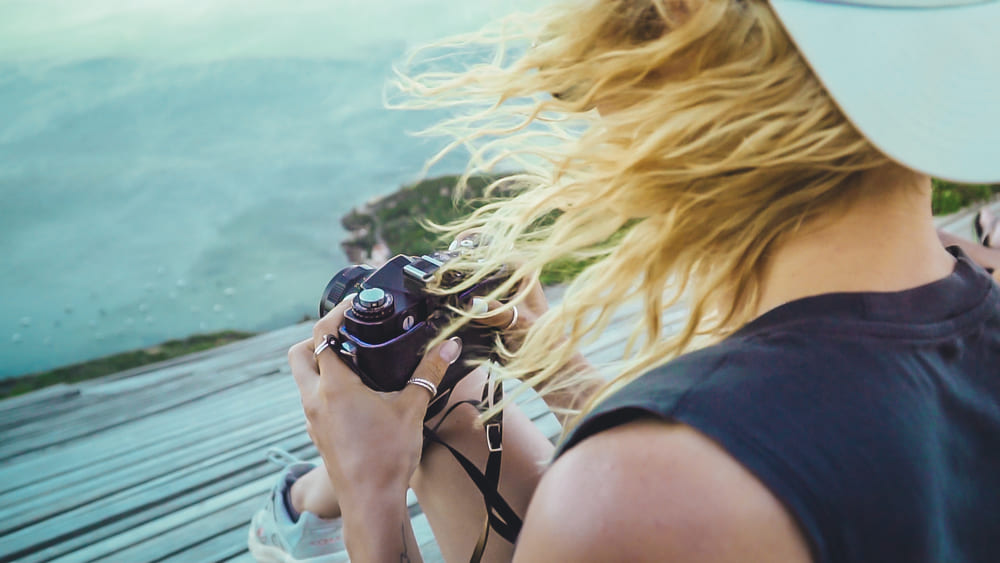 At first, it seems like a minor problem, but in several years of my life in Portugal, I met people whose relatives and friends died, for example, and they could not even go to the funeral as they were waiting for documents, and were not allowed to leave the country's territory. In addition, the fact that you don't know how long you will have to wait is morally exhausting when a year or more has already passed, but there are still no documents...
In general, although most people resort to this option of immigration to Portugal, this is a difficult path, not without its drawbacks. Therefore, as we wrote above, the decision is only yours, and the responsibility for this decision is also yours.
Advice from the author: if you decide to follow the path outlined in the second option, then I recommend preparing for an extended stay in the country without leaving it, morally and documented. I recommend making a general power of attorney for some relatives in your home country, as it is called in some countries. If you stay for 2-3 years without being able to leave Portugal, a lot can happen. For example, your bank card will expire in your country, or you will need some documents that can only be obtained in your home country. So, your relatives with a power of attorney will be able to help you and send all the necessary documents by mail.
Option 3. Potentially working one. Applying for a D7 visa for people with passive income.
Times go by, and the legislation of Portugal is gradually changing, as well as the laws regarding the immigration of freelancers to Portugal. That is why we decided to add another possible option for the immigration of freelancers to Portugal as the third point.
You will need to prove at least 705 euros per person (the amount of the minimum salary in Portugal for 2022), and then you can legally come to Portugal without any problems by requesting a D7 residence visa from the consulate of your country. Then, upon arrival in Portugal, you can also get a residence permit, calmly working all this time remotely, like a freelancer.
It is not sure that you will be able to get this D7 visa as a freelancer in your country, but it is definitely worth a try.
Unofficial insider information. According to some subscribers of WithPortugal, who share their stories with us, freelancers who do not have passive income are recommended to apply for a D7 visa in the consulates of Portugal in some countries. Although there is still no official "freelancer visa" in the country, such behavior of consulates may be a prerequisite for the fact that such a visa will be available soon. In the meantime, it's definitely worth contacting the consulate of your country and trying various options because there are already successful cases of freelancers who immigrated to Portugal in this way.
Immigration to Portugal for freelancers - choose the option that suits you
After all, immigration to Portugal is not only the dream of every freelancer but also an important decision that needs to be considered in advance in terms of advantages and disadvantages. In this article, we have considered several options for legalizing freelancers in Portugal at once and the advantages and disadvantages of each of them. Regardless of which immigration path you choose for yourself, it is vital to understand what you should prepare for and the risks and disadvantages of this decision.
Good luck and make the right decisions!