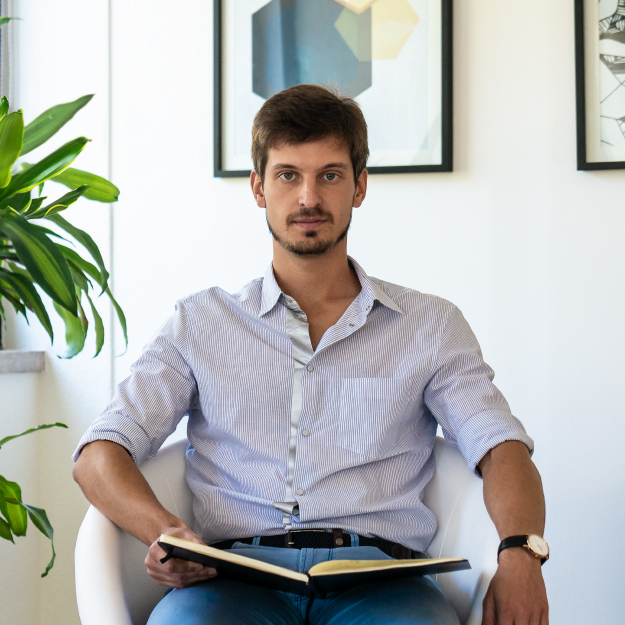 Real Estate Agent in Lisbon
Francisco David
I work as a realtor in a real estate agency. So I know the real estate market professionally in Lisbon.
In 2021, I completed 21 real estate transactions with a total value of 5.2 million euros.
In 2019, I sold 9 properties with a total value of 2.6 million euros.
AMI License 9534
Choose one of the consultation packages that suits you.
Service package "Standard"
Coordination of all actions from the search to the purchase of the object;

Selection of suitable areas for the purchase of your property;

Coordination of the form and process of buying real estate;

Preparation of the purchase price calculation:

taxes;

registration of ownership.

Preparation of the cost of maintenance of the property;

Consultation on the terms of a mortgage loan;

Advice on the process of renting a property.
Includes "Standard" package
Preparation of a preliminary list of objects, according to the specified requirements
Analysis of documents for obtaining a mortgage loan and preparing bank proposals.
In my work, I try to treat each object of purchase from the owner's point of view and not a realtor who closes the deal and forgets about it.
I speak English, Spanish, Portuguese, and Russian. I am Portuguese, and I know the peculiarities of Portuguese.
I will be with you from the very beginning of cooperation: from the search for the property you need to the conclusion of the transaction and after-sales support.
Why you can trust me:
I will be able to find for you a dream resort house, a profitable investment, or a purchase of a real estate for a golden visa (residence permit);

I will accompany all your property viewings and final negotiations. Always representing your interests;

I will analyze the documents and check the history of the object you have chosen. My lawyer partners will ensure the security of your contracts;

My financial partners, if necessary, will provide you with the best credit conditions.
Contact Francisco David Directly
Your request was successfully submitted!
We'll get back to you soon!