For our latest interview we decided to visit the Mercan office in Porto, get acquainted with their key employees and ask them those questions that our viewers were most interested in and questions to help investors who are seriously thinking about getting a Golden Visa in Portugal in 2023.
Getting to know the Mercan office in Porto, its employees, as well as answering the most frequently asked questions.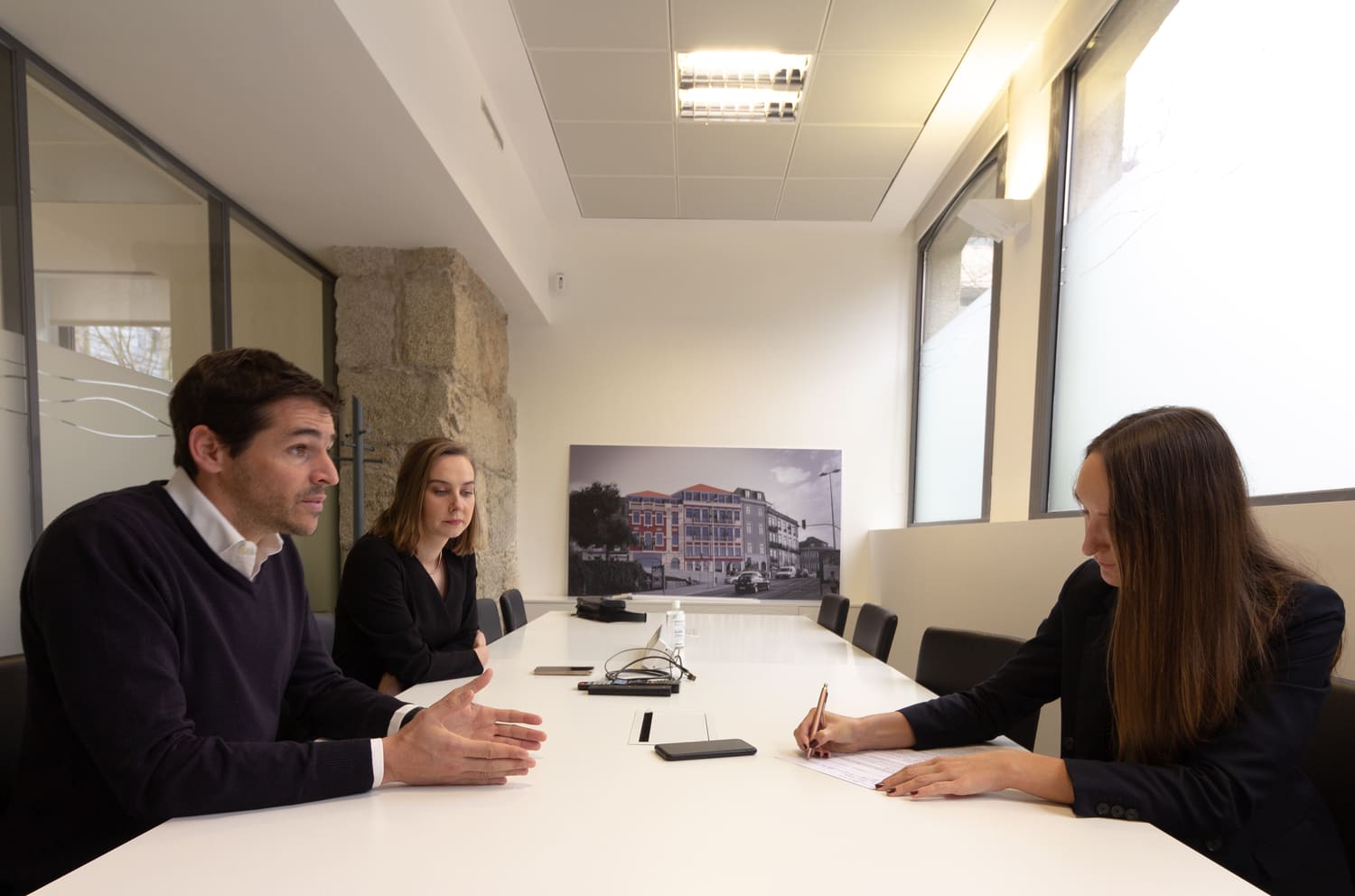 Getting to know the Mercan office in Porto, its employees, as well as answering the most frequently asked questions.
The Golden Visa program in Portugal is one of the most attractive programs in all of Europe. Despite the new rules that came into force on January 1st, 2022, significantly increasing the minimum threshold of investment, you can become a member of the Golden Visa program in Portugal with a minimum investment of 280 thousand euros in commercial real estate for restoration with the help of the Mercan group of companies.
Mercan attracts private investors who want to get a Golden Visa for the construction of new hotels under the brands of the largest hotel groups like Marriott, Hilton and the Intercontinental Hotel Group. We've talked about Mercan in detail in this video on YouTube, in this video we also showed you one of the Mercan hotel properties in Porto.
Before visiting the office of the company in Porto, I decided to talk to Jordi Vilanova, president of the Mercan group in Portugal, who was on a business trip at the time, and we were able to interview him remotely.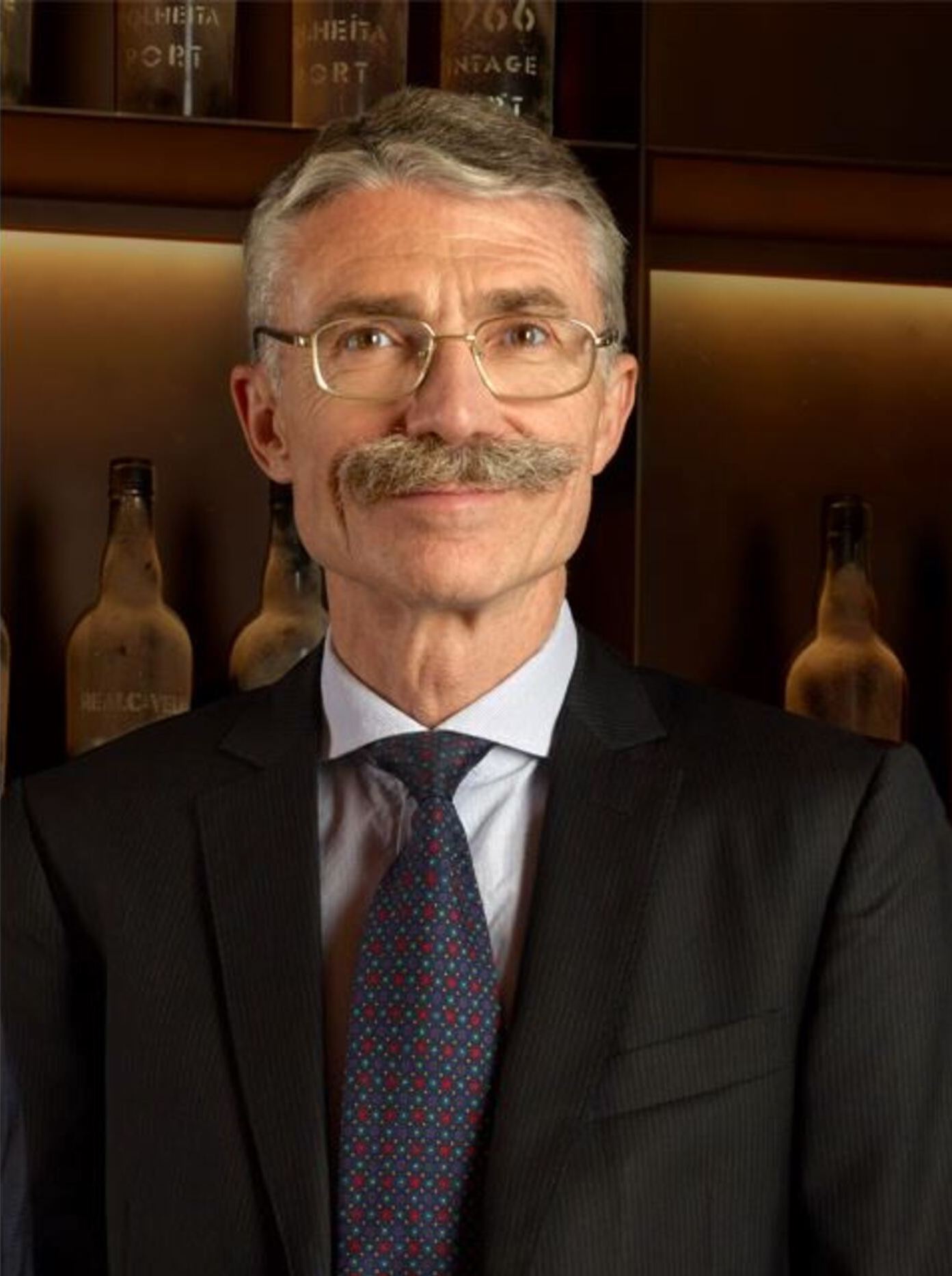 Hello, Jordi. Nice to meet you and thank you for taking the time to answer some questions. I am just going to visit your office in Porto. So could you briefly introduce Mercan to our readers?
Jordi: Hello, Julia! As a brief introduction, I can start by saying that the Mercan group of companies was founded in 1989 in Canada, and at that time we were pioneers in supporting investors in real estate investments in tourism, medicine, and other fields. The fact that from the very beginning our company specialized in investment projects, allowed us to this day, that is, almost 33 years later, to provide the highest level of investment services for immigration in different countries of the world.
In 2015, the Mercan Properties, a branch of the Mercan group, was opened in Portugal. It is a brand that deals with investment projects in the field of tourist real estate in Portugal, a country that is increasingly regarded worldwide as one of the most attractive places for tourism and recreation. Therefore, in 2022, for our investors in Portugal, we can guarantee the highest quality of our services as well as the safest investments. All this is possible thanks to the huge history of our company, the experience accumulated over the years and a team of specialists that accompanies projects for our investors in Portugal. Actually Julia, this is the team, you'll be able to meet personally, visiting our office in the city of Porto.
Jordi, thank you very much for that intro. Please tell me, who are the clients of Mercan? Are these people interested in obtaining a Golden Visa in Portugal or do you have other types of clients?
Jordi: Mercan's clients are primarily those investors who are interested in obtaining a Golden Visa. Since our offer is an excellent investment opportunity, and investors can invest 280,000 or 350,000 euros in the restoration of unique historical buildings or land, one our main goals is to find unique buildings or areas for restoration, which is why our projects and services are designed for investors who want to get a Golden Visa on these terms. We, in turn, do everything to facilitate this process for investors and accompany them at all stages, up to the acquisition of Portuguese citizenship.
Jordi, how do you choose cities for your projects? For example, many of our viewers in previous interviews were surprised that your company has projects in the city of Evora. Why was this city chosen?
Jordi: In the early stages of planning new projects, location is a key aspect for us. If we speak specifically about Evora, it is a city with a unique historical heritage, with a huge number of impressive cathedrals, chapels and many ancient Roman ruins. This city attracts the attention of discerning travelers looking for authentic Portuguese cities without crowds. The city is actually the capital of one of the main wine regions of Portugal - Alentejo, other main attractions are the Temple of Diana, Cathedral of Evora, Roman baths, and typical restaurants of the region and as well as many family friendly places with unique landscapes. The city's central square is a UNESCO World Heritage Site. Evora was chosen for these reasons, because it is an extremely attractive city for tourists from all over the world.
Jordi, thank you very much for the answers and the brief presentation of your company! I'm looking forward to visiting the office of Mercan in Porto, to get to know your employees in person and to learn more details from them.
The day after the phone call with the president of the Mercan group in Portugal, I went to the company's office, located in the center of Porto. The first person I met was Francisco Queiroz, director of Investor Relations. His main function in the company is to manage the foreign investor relations department.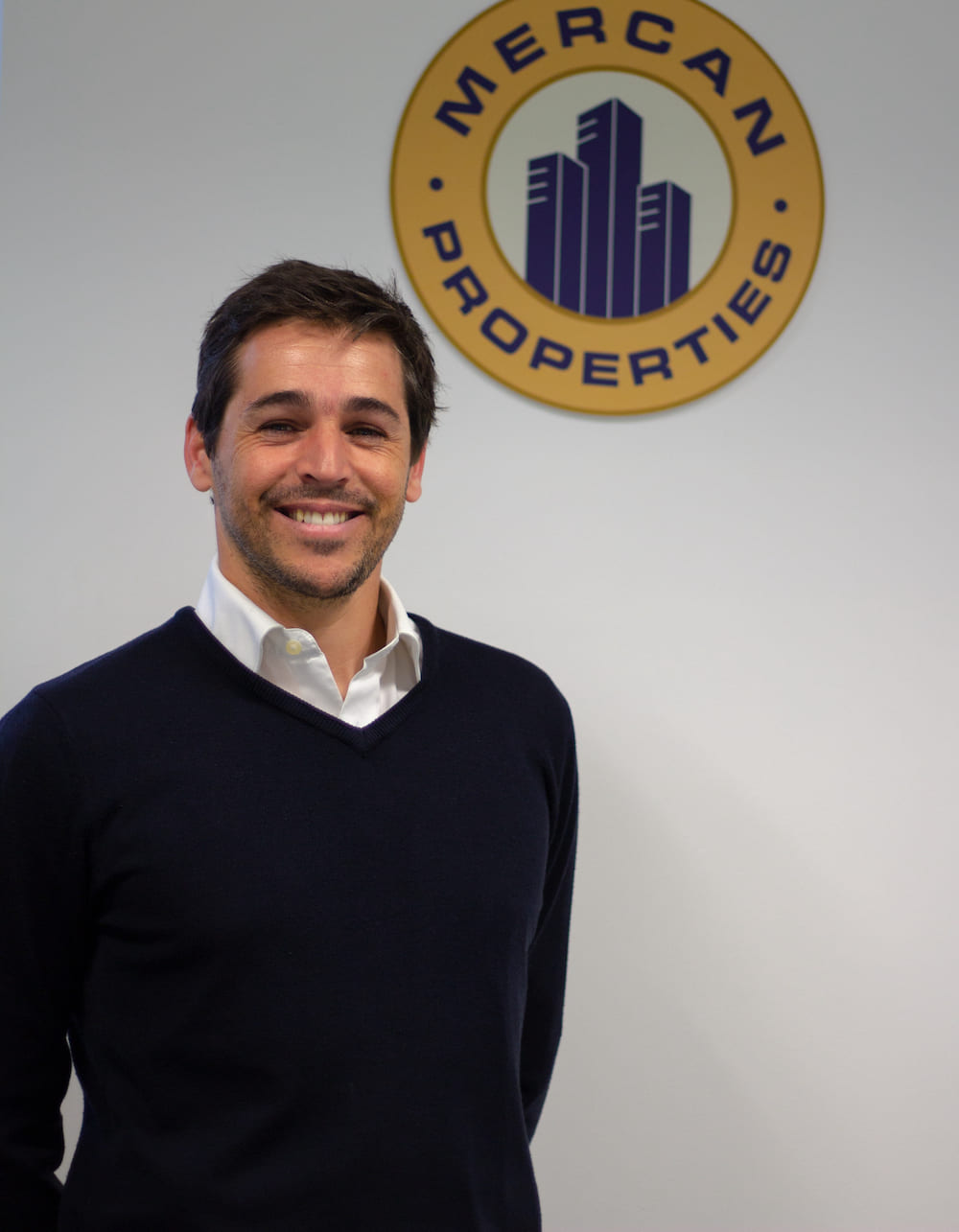 Good afternoon, Francisco. Thank you for taking the time to answer the questions of our viewers and readers. I don't want to take too much of your time, so I'll jump straight to it: «Why is it profitable for clients to work with Mercan?». Are there many companies providing these kind of services in Portugal, and what are the main competitive advantages of Mercan?
Firstly, it is the implementation of development projects, in other words, we are building and creating properties in the field of tourist real estate, which include hotels of the Marriott, Hilton, and Intercontinental Hotel Groups as well as many others.
Secondly, we provide legal support for clients who want to get a Golden Visa in Portugal, by investing in the projects of our company.
Finally, the third is the management of investors' properties. Most of our clients are very busy people who simply do not have the availability to manage the purchased assets. That is why we take on this task, managing hotels and other facilities, in which our investors acquire shares.
That is, there are players on the market who perform one of these functions, for example, we all know very well that there are a lot of legal consultants and lawyers who accompany the processes for Golden Visas or there are just developers or companies that manage hotel networks. We perform all these three functions at the same time, so the investor doesn't have to interact with a lot of different organizations, and as far as I know, there are simply no other companies that simultaneously perform the above three functions and at the same time work with such world-famous brands as Marriott or Hilton, in Portugal.
So an investor can solve all their issues, starting with the registration of documents for the Golden Visa, and ending with delegating all management matters of the purchased property to you, without the need to resort to the help of numerous consultants, lawyers and other organizations?
Francisco: That is right! In Mercan, the investor needs to choose a property, collect the necessary paperwork and buy the real estate, based on which they'll be able to get a Golden Visa, and we take care of all legal issues and manage the purchased property. It is very convenient for those clients who cannot or do not want to deal with the management of purchased real estate.
It sounds perfect. Moreover, you can learn more about how it actually works in practice. For example, the WithPortugal Mercan page indicates that there are two types of investments: 280 and 350,000 euros. What is the difference between the two options?
Francisco: Yes indeed, we have two investment opportunities. In the case of 350,000 euros an investor acquires a property in a large city such as Lisbon or Porto, and considering how popular these cities are among tourists, we can guarantee 3% annual return for investors. This is approximately 10,500 euros per year, starting from the first year of the hotel's operation. If you multiply 10 500 euros by 6-7 years (an approximate period required for obtaining citizenship in Portugal for investors with a Golden Visa), it will be a very significant amount that the investor can use at their discretion.
We also have facilities in small towns like Amarante or Evora. They have 20% less investment (Note. According to Portuguese legislation, the amount of investment for the Golden Visa can be reduced by 20% for cities with low population density). In this case, a person invests a smaller amount and based on this, receives a Golden Visa, but we do not pay annual dividends in such cities due to their specifics.
By the way, under one of the videos about Mercan, some people were wondering about the choice of Evora as a destination for investment. It is really not the most popular city in Portugal. I have already talked with Jordi on the subject, but I would like to hear your opinion. If we discard the historical heritage of Evora, why did your company choose this city?
Francisco: I think you will be very surprised if I told you that the average annual occupancy rate of hotels in Evora is about 70-80%. Portugal has many interesting locations, and when Mercan decides to start building a new facility, we choose only places with the best potential in terms of tourism and future profitability. Yes, Evora is a small town, but there are many tourists there, and the selection of tourist facilities is extremely limited, so this choice was not accidental. We are 100% confident in the cities in which we build our facilities, because in the end, we undertake to buy the property from the investor in 6-14 years at the same price that they invested in it, at the initial stage.
The statistics regarding Evora are very interesting; I would never have thought that it could have such high occupancy of hotels in this city. By the way, Francisco, you mentioned that you are buying the property from the investor a few years later. How does this work in practice?
Francisco: I like to give an example with a vehicle, because we can compare our services with a car that takes an investor from point A (starting work with us) to point B (obtaining Portuguese citizenship after 5 years of having a Golden Visa). As soon as the investor gets to point B, i.e. gets European citizenship, they can leave the car, that is, sell us the property at the same price for which they bought it from us, and we, in turn, are obliged to buy it for the same amount. That is, if the investor has invested 350,000 euros in the Mercan facility, then 6-14 years later, they can sell it to us, and according to our agreement, we are obliged to buy it for the same 350 thousand.
This means that a person invests a certain amount and then after a few years receives the same amount back. At the same time, it allows him to get a «golden visa», and then European citizenship. Did I understand everything correctly?
Francisco: Exactly. That's why I gave the example of a car that takes you from point A to point B. Also, it can be compared to a bank deposit that can be taken in full after the deposit expires, and it is also possible to receive interest, i.e. those 10,500 euros per year, I mentioned earlier for an investment of 350,000 euros.
Many investors are worried about the risk of losing their money, are you saying that Mercan's approach removes that risk?
Francisco: That's right, because Mercan undertakes to buy the property at the same price that the investor paid at the very beginning. Moreover, we are so confident in our properties that the investor is obliged to sell them to us within 6-14 years from the date of the investment. This means, our investors cannot remain the owners of the property forever. Isn't that the best guarantee for your investment? At the same time, Mercan's history spans more than 32 years and the company is present not only in Portugal, but also in Canada, China, India, the United Arab Emirates, the United States of America and Vietnam. Therefore, our customers' feedback and experience in the market is the best guarantee of the quality of the services we provide.
I understand. I think because of the historical past, Russian-speaking people always have a fear that a company will go bankrupt, and all the money will "disappear". Therefore, the search for reliable guarantees is in some way characteristic of the mentality of residents of the CIS countries.
Francisco: Of course, and I understand that perfectly. No one can ever give a 100% guarantee, and the times in which we live prove this. Nevertheless, whatever happens, the investor will be the owner of a commercial real estate under the brands of Marriott, Hilton, Intercontinental Hotel Group or others like them. Such investments will always be profitable, given the constant increase in real estate prices in Portugal. Therefore, we insist on the purchase of properties after 6-14 years.
At the same time, if you have invested 350 thousand euros in a hotel in Portugal with us, and this hotel is low occupancy due to a pandemic or other situations, it does not affect the fact that every year you will receive 3%, i.e., approximately 10 500 euros, as I mentioned earlier. Therefore, our investors do not risk anything, as we are committed to fulfilling our agreement, and making the hotel profitable is our problem.
Any guarantee is fundamentally mutually beneficial, and it is important to understand that the cooperation of investors with Mercan is a win-win situation in which both parties' benefit. Investors receive a Golden Visa without any operational problems related to the management of the property, and Mercan company receives from them the capital required for the construction of a certain property, which saves our company from having to resort to bank loans for development. This is a win-win situation in which all parties benefit, and it is really important that this is always the case. Maybe that is why our company has been on the market for more than 32 years.
Francisco, thanks for the detailed explanation. Now our readers will definitely have no doubts about how it all works and what guarantees you offer.
Social media often criticizes the Golden Visa program in Portugal, saying that the program has «hidden costs». Moreover, when they say that you need to invest 350 or 500 thousand euros for a visa, they forget to mention that there are still tens, if not hundreds of thousands of euros in additional expenses for lawyers, state fees in the immigration service, etc. What would you say to such comments?
Francisco: First, it is worth noting that at Mercan we value maximum transparency. Therefore, as soon as an investor for potential cooperation approaches us, we immediately provide a detailed calculation of all associated costs that they will have if they choose to work with us. Such expenses include SEF immigration fees, legal assistance costs of the company with which we work, etc. We make this calculation so detailed that we even include a bank fee for opening an account! All this allows the investor at the initial stage to assess and see the real costs and expenses that they will have to pay, in addition to the amount of investment. That is, we never hide that there are 280 or 350 thousand - and this is only the investment amount, there are also more charges on top of this, which include other expenses, taxes, duties, etc.
The amount of extra charges will depend on each specific situation, but to have a general idea, for example, for a family of two people, the renewal of residences in the SEF alone, before acquiring citizenship will be about 29,000 euros. In addition, all this information will be available to every investor who decides to work with Mercan even before they've signed anything with us.
Secondly, in my opinion, the Golden Visa program in Portugal is the most attractive in all of Europe for those investors who want to get European citizenship, while not being able to live in the country most of the year. In Portugal, an investor needs to stay in the country on average 7 days a year (for comparison, in Greece for a Golden Visa this term is at least 6 months a year), and the minimum threshold of investment of 280 thousand euros is extremely attractive (Greece has a minimum investment of 500,000 euros). Add to this the constantly rising real estate prices in Portugal, and it will become clear that the local Golden Visa program is the most profitable in all of Europe. Again, everyone has their own preferences on this issue, and if you are ready to live in the country for most of the year, probably one might give preference to other countries' programs.
Francisco, thank you very much for such a detailed and transparent explanation. I am sure our readers will have found most of their questions answered.
Now let us meet Kristina Lapshina, who is the senior manager for working with the Russian-speaking market. It is Kristina who will accompany you if you decide to invest in the Portuguese market with Mercan. Therefore, it will be especially interesting to ask her about the specifics of working with Russian-speaking clients and their goals.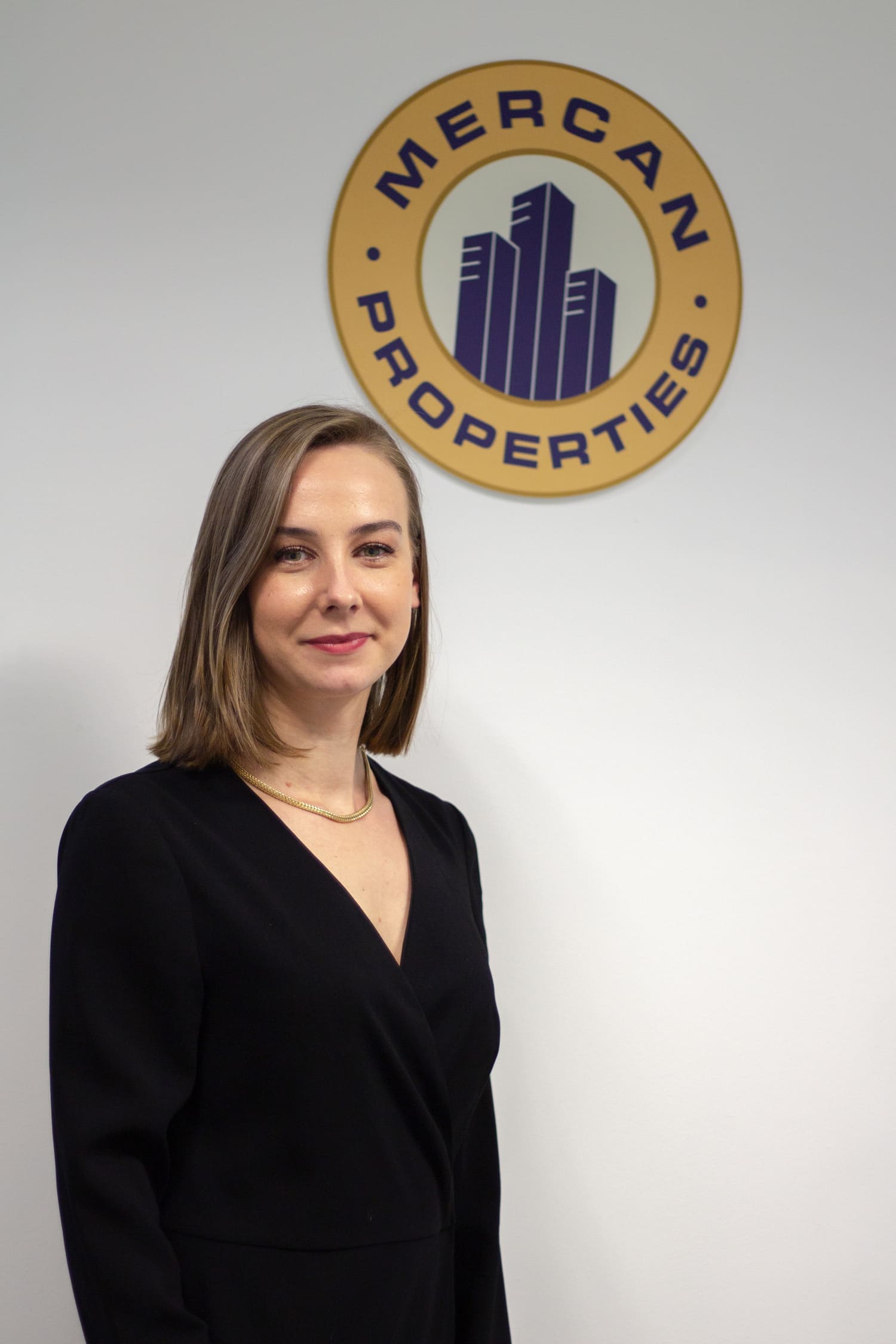 Good morning, Kristina! Thank you very much for the invitation and for the tour of your office in the center of Porto. It is nice to see such a large space of three floors and so many employees (there are about 60 of them in the company's office in Porto) who are working to attract investment to Portugal, the country we love so much. From the tour of your office, I understand that you have managers who work with both the Chinese market and the Indian market. Tell me, please, what specifics do you observe when working with Russian-speaking clients?
Kristina: Julia, welcome to our office, and thank you for the interesting question. My colleagues, who work with American clients, note the fact that the American investor most often «takes without looking», i.e., makes a decision quickly and does not get into the details of the process. With Russian-speaking clients everything is the opposite - they ask many questions; want to better understand the details and the smallest nuances. Therefore, I keep in touch with them, and we make many phone calls, arrange meetings, and discuss various topics. In fact, my job is to clarify any nuances and doubts that investors may have at the initial stage of cooperation.
Does it mean that Russian-speaking clients simply need closer contact and communication that is more detailed?
Kristina: Yes, you can say that, and I am always ready to discuss the smallest details and answer any question regarding our project. At the same time, we provide a comprehensive approach, and for example, when an investor with a family comes to Portugal for a personal visit to the immigration service, we meet them at the airport, accompany them to the SEF, i.e., we never leave our clients to solve their problems on their own. By the way, each of our clients has the right to spend 7 days a year in Portugal in the hotel in which they invested their money. Considering that many of our hotels are five-star and the cost for 1 night can be 300 euros and more, we can calculate how much savings we get for 6-7 years of participation in a project. Therefore, we solve such issues for our customers, even in terms of tourist accommodation.
This is a very effective scheme. For example, we have a VIP concierge service in Portugal, it is an expensive service, and in the case of Mercan, this is already included in the price. I think clients appreciate such help and support because it is really important.
What if the investor speaks only Russian? Is this a problem in their interaction with Mercan?
Kristina: Of course not. In this case, the investor will interact with me. We also have a Russian-speaking lawyer, so the client will be able to communicate with us only in Russian, if this is the most comfortable for them.
This is just great. By the way, what fears and objections do you most often notice among clients?
Kristina: Fear of lack of guarantees, because for Russian-speaking clients, it is very important to have 100% guarantee and understand that their money will not «burn out» and will not disappear. You have already discussed this topic with Francisco in detail. In the same way, I explain the situation to the clients, I tell them about our company, great feedback from our previous clients, about the terms of the contract, which gives the client a complete sense of security. After all, upon completion of the investment project, they will receive 100% of their money back.
In addition, I always focus on the point that Francisco has already noted - we are always transparent and honest with our customers. Therefore, sometimes it happens that when, even before starting work, I give my clients a detailed calculation of all the associated costs that you mentioned above, they just need to decide if that works for them. Sometimes a prospective client decides this type of investment is not for them. This happens very rarely, but it happens. Of course, if a person does not feel comfortable and cannot pay, not only the investment amount, but also the associated costs, then of course, in this case, it is most likely not worth going through with the investment.
By the way, one viewer under one of our videos about the company Mercan asked if he could take part in the Golden Visa program in Portugal, while taking a loan from a Portuguese bank, because he lacks the entire amount for the investment. Is this possible?
Kristina: Unfortunately, it's not possible to do that, because it is prohibited. The investor must transfer the required amount in full to his Portuguese bank account in accordance with Portuguese law to be able to obtain a Golden Visa.
Well, thank you for the answer! You work with Russian-speaking clients, and from what countries are most of the investors that you currently accompany?
Kristina: Now, most of my clients come to me from CIS countries. It is interesting that last year the largest number of foreign investors in the company were from the US (1st place in 2021), India (2nd place in 2021), and from the CIS countries (3rd place in 2021). Nevertheless, in December 2021, the situation began to change significantly. Now, in February 2022, customers from CIS countries represent the majority of customers in Mercan. This indicates that the interest in the Golden Visa program in Portugal among CIS customers in 2022 is not decreasing, but only growing.
Great news! I hope this positive dynamic will continue in the future. By the way, did the pandemic affect your business or your investor partnership?
Kristina: To be honest, the pandemic has only improved the way we work, because we have completely switched to an online format. I think that worked out really well. If earlier investors wanted to come to Portugal, get acquainted with us personally, see the property (under construction or already running), all this took time, now we do everything remotely, online, and as quickly as possible. The pandemic has forced us to show more confidence in remote and online collaboration, which I think is a very positive outcome.
Now, our investors need to come to Portugal only once, for a photo and fingerprint at the immigration office, and all the other processes we carry out remotely. This is very convenient.
Agreed! Kristina, could you please describe in general terms the process of your work with investors? I know that on our website, we have very detailed step-by-step instructions for interactions between investors and Mercan, but I would like to hear a description of the whole process from you personally.
Kristina: Yes, of course. Probably I will start by saying that all investors come to us with a clear understanding that they want a Golden Visa and they want it from Portugal. Therefore, our interaction, as a rule, begins not with an explanation of the advantages of this scheme in this country, but with the choice of a property. After the investor has chosen a property for investment, we ask them to prepare a package of basic documents, then finalize a contract for the provision of legal services and after payment, they get an investor tax number, open a bank account, etc. After that, the investor transfers the required amount (280 or 350 thousand euros) to his Portuguese bank account, and then we conclude a sale agreement with a notary. After that, our lawyers help the investor to start the process in the Portuguese immigration service SEF to obtain a Golden Visa.
Kristina, how long does this process take?
Kristina: Now, it takes from 10 to 12 months, i.e. approximately one year. This is from the moment the investor approaches our company for the first time until the moment when the residence card is in their hands.
At the same time, the investor will only need to collect the necessary package of documents at the beginning. They only need to come to Portugal once, for a photo and fingerprinting at the immigration service, as I said earlier.
When the investor's residence card runs out, our lawyers will sign them up for a renewal with SEF. Therefore, our clients do not have to call the immigration service to solve any problems related to paperwork. We do all this, thereby saving our clients their precious time.
This is perfect, because interaction with the immigration service can be difficult and time consuming. You mentioned the package of documents. How difficult is it to collect them? Alternatively, are they some standard documents that can be prepared easily?
Kristina: This is an excellent question, but I suggest our lawyer Ekaterina answer it, because she is the person who accompanies the whole legal aspect of this process.
Meet Ekaterina Ilechko, a lawyer in Portugal. Ekaterina deals with all legal issues of Mercan's clients. Therefore, this is a great opportunity to ask her some questions in person.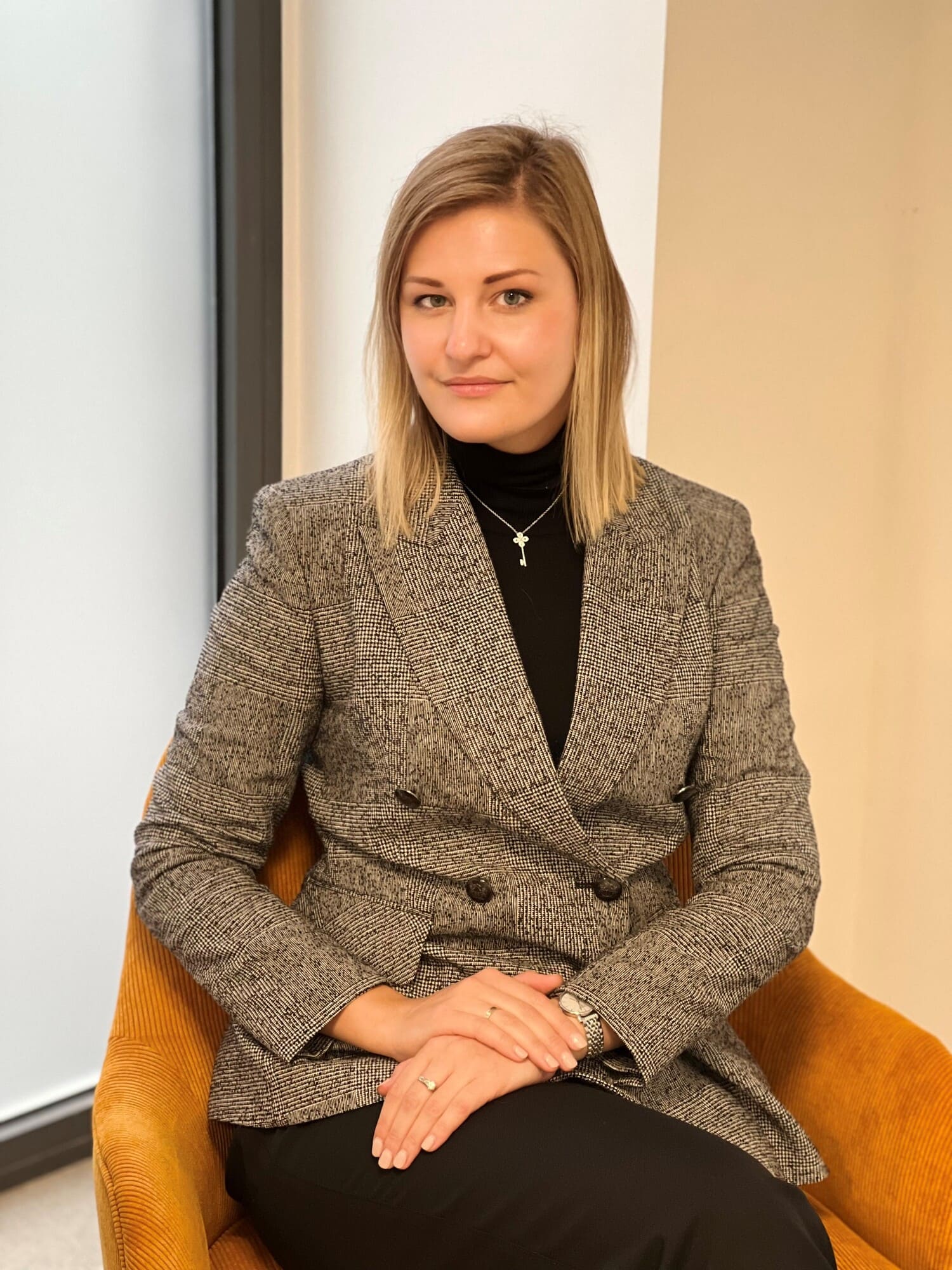 Hello, Ekaterina! Can you introduce yourself to our readers? What function do you perform at Mercan and what are your main responsibilities?
Ekaterina: Good afternoon, Julia. My name is Ekaterina. I am a lawyer and I work for IAS - International Atlantic Services. Our company provides full legal support for Golden visa processes in Portugal for investors who invest in Mercan projects. I am responsible for supporting all investors from Eastern Europe.
Ekaterina, Kristina noted earlier that at the initial stage investors are asked to prepare a package of documents in order to start the whole process. How quickly can the investor prepare this package, and are there any specific documents that are difficult to obtain and that need special attention?
Ekaterina: Our process is divided into several stages and at each stage, we need certain documents. At the very beginning, the investor signs several documents that allow us to perform various kinds of legal actions on his behalf. Next, we request a tax number for the investor, open a bank account, make a sale, purchase transaction, and submit all necessary documents to the immigration service for consideration. We always send a complete list of required documents at the very beginning of the process, indicating their expiry date and the stage at which they will be needed, so the investor has the complete information from the very beginning. If necessary, we also provide detailed instructions for obtaining and legalizing the necessary documents.
That is right, after all, it is better to follow clear instructions with documents and, for sure, situations can be different.
Under one of our videos, a viewer asked what can be done if the family wants to participate in a Mercan investment project, but their children are over 18 years old. Is there any way to include children in the program in this case?
Ekaterina: Children over 18 years of age can participate in the program, but on very limited terms. First, they should be fully dependent on the investor. Second, they should be full time students. Third, they cannot be married and must not have a criminal record. All these requirements are checked both at the stage of obtaining the first residence permit and when updating the resident card.
Ekaterina, thank you for your answer. What questions Russian-speaking clients most often ask, are there any concerns or fears that they want to discuss with a lawyer? I already asked Kristina this question, but is there anything specific that the clients would like to discuss with you?
Ekaterina: Requests from clients are quite different, but in general, they are often repeated. Basically, clients want to know more about the terms of participation in the project and its risks, the procedure for the return of the investment (buyback), as well as the features of the process for obtaining a residence permit.
Each process is individual, so we always pay close attention to the details in order to help the investor in the shortest possible time to prepare all the necessary documents and go through all the steps until they receive a resident card, and subsequently Portuguese citizenship.
Ekaterina, thank you very much for your answers and good luck in your future projects!
Well, the introduction to the Mercan office in Porto was very interesting and productive, because I got to know the key employees of the company and I was able to ask them the questions that interested our viewers and investors, who are seriously thinking about getting a Golden Visa in Portugal in 2022. We hope this information was useful for you and if you have any other questions, feel free to write them in the comments below this article. Next time we will be able to use them in our future interviews with Mercan employees.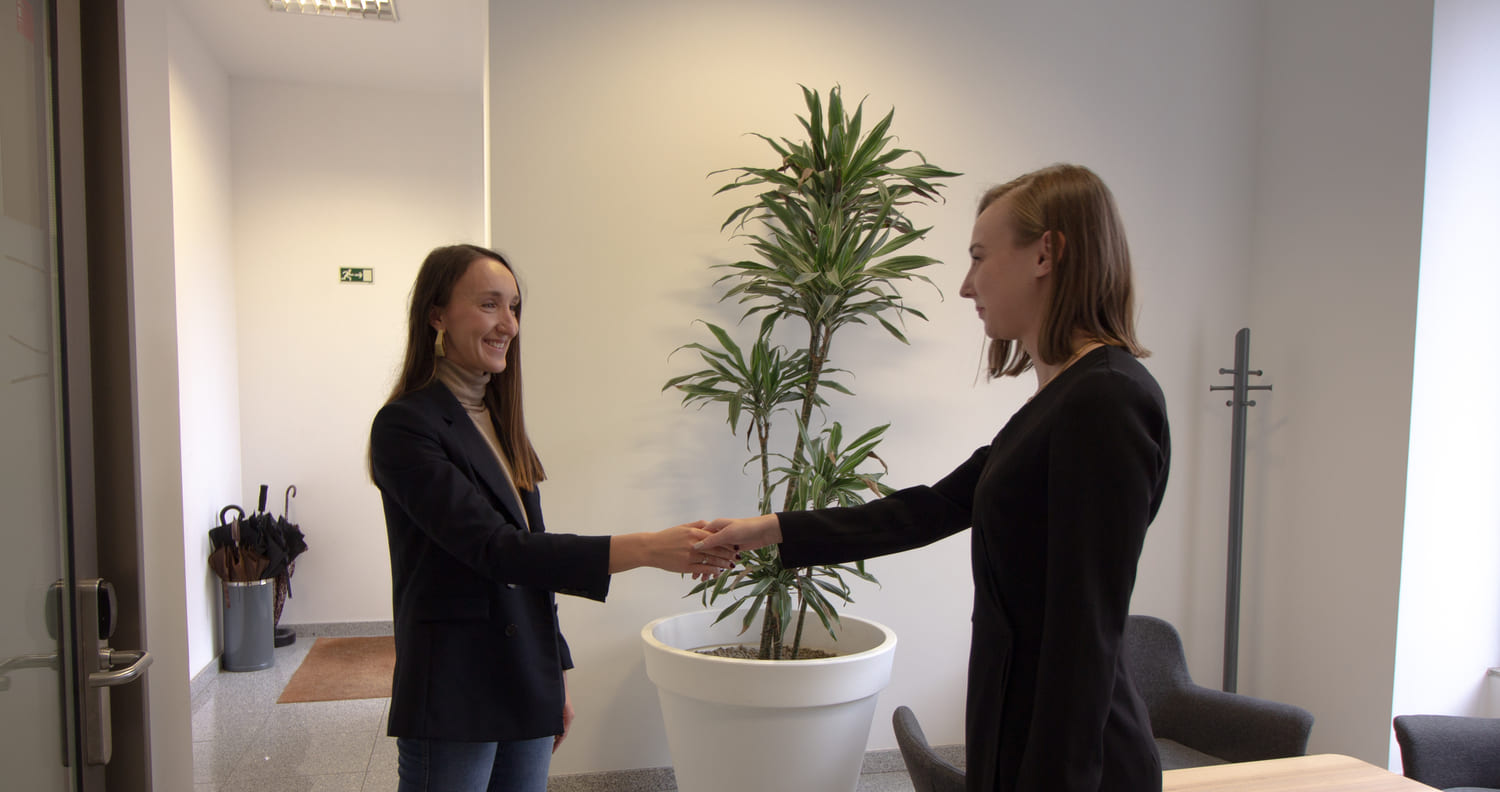 Thank you for your attention and see you again!
Learn more about
Mercan projects
and Portugal Golden Visa
Your request was successfully submitted!
We'll get back to you soon!