The Portuguese don't care much about the environment, but still, it is worth mentioning that they instead care about their money, both at the individual and the governmental levels.
Data and some statistics
Anyway, Portugal has been exploring the topic of "green energy" by leaps and bounds: for instance, between January 1 and December 31, 2022, Portugal was named the fourth European country with the highest rate of inclusion of renewable sources in electricity production (after Norway, Austria and Denmark, which got 99.2%, 78.1% and 77.8%, respectively). And in May 2016, it set a European record for the use of renewable energy: within four days, the country consumed energy exclusively from renewable sources. The wind, water, and the sun powered the national electricity grid Redes Energéticas Nacionais for 107 hours. Moreover, the tests fell on weekdays when production was at full capacity.
The cost of utility services is constantly growing, with periodic shortages of resources, dependence on suppliers, etc. For a weak economy like Portugal's, having inexhaustible natural resources for producing green energy is a definite advantage and an excellent basis for future work in renewable energy. At the beginning of the current century, wind power generated only 1% of all electricity production, but in 2012, it already produced 20% of all electricity. As of December 2022, electricity production from renewable energy sources in Portugal, including hydropower and wind farms, has reached 78%, according to the Portuguese Association of Renewable Energy (Associação Portuguesa de Energias Renováveis (APREN).
How it is applied and subsidized
You may ask, how do those statistics relate to our everyday life? It is elementary: a country that generates its own electricity and trades it with its European "neighbors" does not depend on external factors for its own electricity supply. It means that there are no market turmoil, supply disruptions, and other "shocks" that immediately affect us and hit our wallets.
Those living in Portugal or planning to move here know how expensive utility services are when you want to maintain a comfortable temperature at home and not wrap in 100 clothes during the winter. Gas and electricity bills can shake up even the most stable psyche. That's why the Portuguese try to be as independent of municipal enterprises as possible and equip their homes with solar panels, "bombas de calor" - thermal pumps with additional solar panels, batteries, and other exciting things. These technologies of autonomous resource generation combined allow you to set up heating and not go broke. All measures are taken to maximize the home's energy efficiency, reduce bills, improve the comfort of living and, additionally, take care of the environment.
The state actively supports these initiatives. For example, the average budget for the installation of solar energy collection and storage systems for private households stands at about 6000 euros, of which 2500 euros are compensated by the state. Just a couple of years ago, there was another nice bonus for owners of such systems: if you generate more energy than you need for personal use, you could sell it. EDP purchased surplus kilowatts at almost market price. But now, either the market has become saturated, or the EDP has become impoverished because selling electricity to private individuals has become unprofitable: they take it for pennies (and you still need to buy special and more expensive equipment for the transmission). However, there are still favorable conditions for companies to purchase surplus electricity, and according to statistics, it leads to full profitability in 8 years. The same calculation can be applied to private homes: on average, it is also about 8 years.
Here's what the daily solar power generation schedule looks like: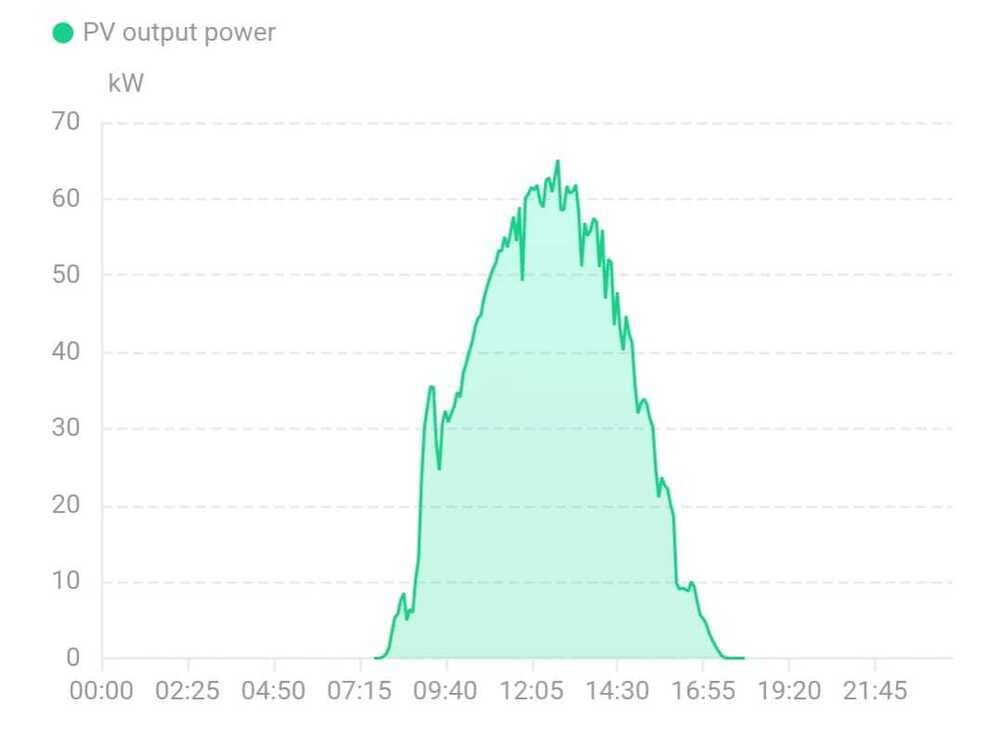 You can find a complete list of programs, donations, and everything related to this topic, on the Environmental Fund (Fundo Ambiental) website, established by the Ministry of the Environment. It is the main state "sponsor" for all activities more or less related to "green energy". I was thrilled that their ambitious plans even include converting public transport to solar fuel, which production plant will be built in the south of the country.
The plans
The closest state plan is to abandon fossil fuels by 2030 (like all European countries). The Institute for Systems and Computer Engineering, Technology and Science (INESC TEC) states that the EU-SCORES project (the Horizon 2020 "green deal") will contribute to the EU's goal of zero net carbon emissions by 2050 by exploiting the tremendous potential of solar, marine, wind, and wave systems.
In October 2022, at the EU Summit in Brussels, French President Emmanuel Macron announced that France, Spain, and Portugal had agreed to create a "green corridor" that would replace the MidCat gas pipeline and open access for the countries of the Iberian Peninsula to the EU energy market, the main goal of which is to unite the EU energy networks and swiftly move to green energy. For those who want to study the topic in detail, you can look through the European energy report in figures.
Of course, Portugal will continue to develop and launch more and more wind, water, and solar power plants, clean fuel plants, etc. Meanwhile, let's look at what the country has already achieved in this field.
Already implemented projects
Alqueva. Energias de Portugal Group (EDP) is the main municipal enterprise in Portugal. In 2022, it completed the construction of Europe's largest on-water solar power plant. The Alqueva project is a floating solar panel complex located on the reservoir of the same name (one of the largest in Europe). The complex is located in an area equal to four football fields and consists of 12 thousand photovoltaic panels. The system will generate 7.5 GWh of energy annually, supplying about 1.5 thousand homes with electricity 24 hours a day. The construction of this project commenced after another project, Alto Rabagão, was successfully launched in 2017.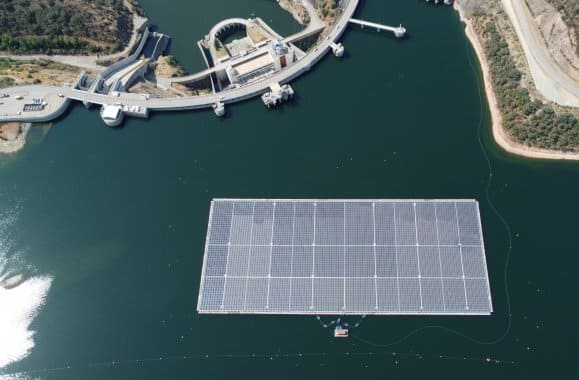 Alto Rabagão. As it turned out, Portugal is also an innovator in the field of "clean" energy. The Alto Rabagão project was the world's first combination of hydroelectric and solar power plants, which generates enough energy to power the equivalent of 100 homes for an entire year. The floating solar power plant installed at the Alto Rabagão dam in Montalegre showed results that exceeded all expectations. The plant's installed capacity, which consists of 840 solar panels, is about 220 kW. It covers an area of 2500 square meters. The multifunctional plant demonstrates how new technology can transform and improve the existing ones: the plant stores sunlight during the day, while hydroelectric power can be generated at night and during peak hours.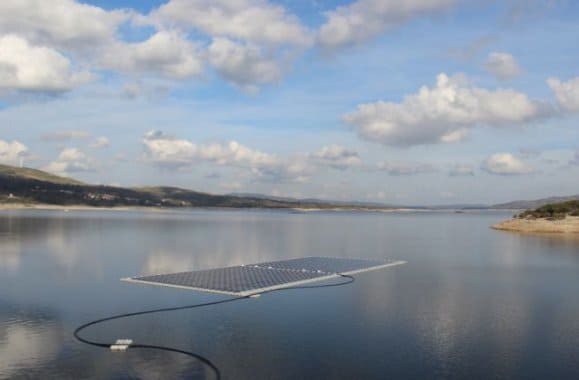 HiWave-5. Wave Energy Park is CorPower Ocean Lda's flagship demo project. This 1.2 megawatt (MW) park is located near the coast of Aguçadoura, in Póvoa de Varzim (Porto district). The HiWave-5 project results from a decade of highly structured product development and four decades of research in wave hydrodynamics. It marks the final push to make wave energy competitive with wind and solar power by 2030. Dry tests are performed in Stockholm, Sweden, and ocean deployment is carried out in Aguçadoura, Portugal. CorPower Ocean's first industrial wave energy converter C4 (WEC) has been applied as part of this landmark project. The deployment of the first park is now underway, with the plan to combine it with three more later. This entire array will become one of the first wave farms generating power to the grid. HiWave-5 aims to bring certified and secure energy products to the market by 2024, promoting wave energy into the future green energy mix as a revenue-generating technology.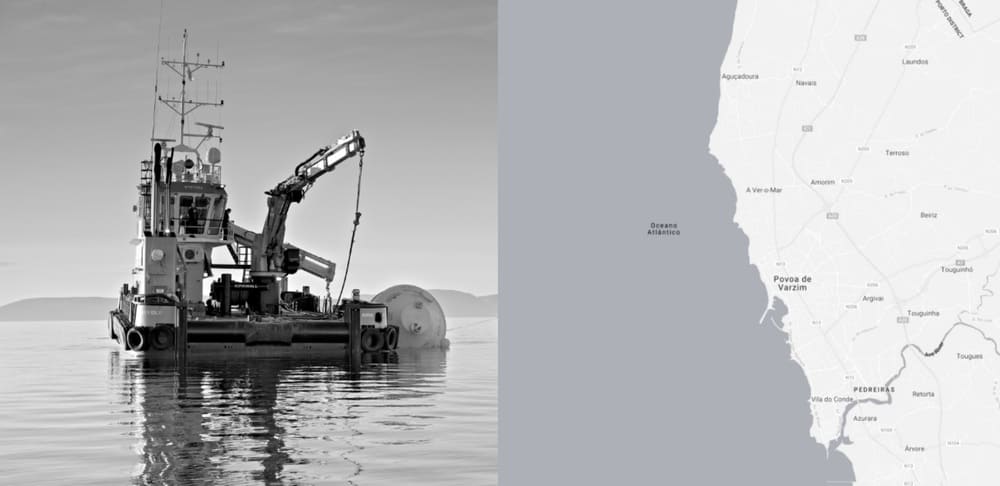 Windfloat Atlantic. It is the wind farm in Viana do Castelo, located near the coast of Viana do Castelo, Portugal. Connected to the grid in late 2019 and put into service in 2020, WindFloat Atlantic is the first semi-submersible floating marine wind farm to provide the Portuguese energy system with innovative clean energy.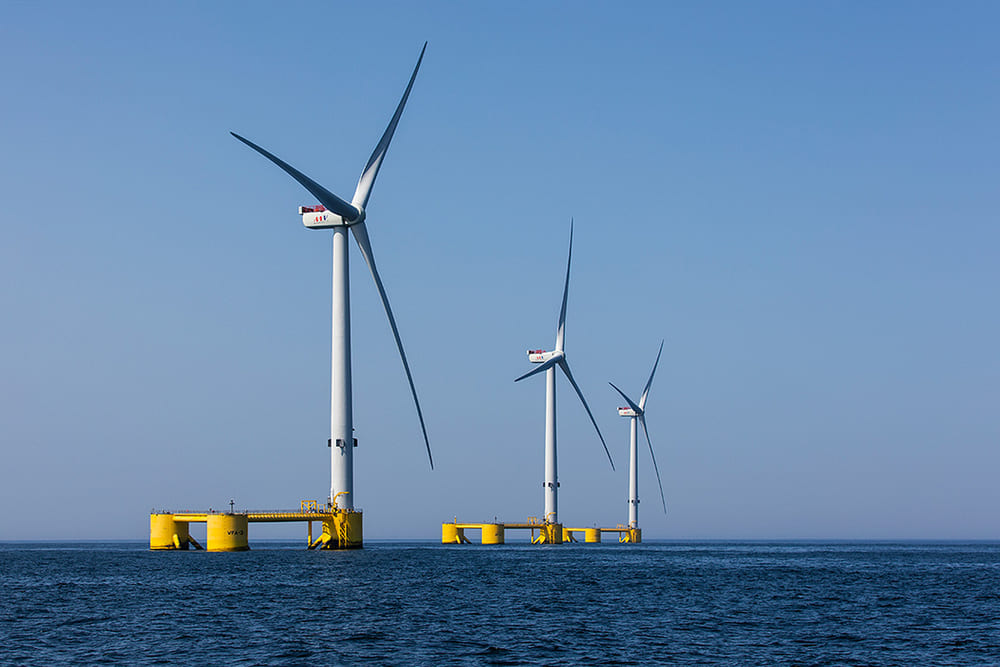 While preparing this article and studying the materials, I was shocked by the scope and scale of the activities in Portugal's "green" energy field. On the surface, there are only a bunch of huge wind turbines across the country, and solar panels, ranging from small domestic to industrial scale. But the fact that wave energy is already used to its full potential, especially in combination with wind and solar energy, and how this process is highly technological, came as a big surprise to me. Researchers and creators of wave power plants have a noble mission to provide the planet with clean energy, specifically from ocean waves. There is no shortage of wind and waves in Portugal, so there is no doubt that these resources will work. The progress and pace are terrific. The main challenge is whether or not Portugal will switch entirely to renewable energy sources by 2030. We'll see.
I hope this article was interesting and you discovered something new too. In the meantime, I would like to remind you that our website is not only informative but also very helpful: here, you can get a lawyer's consultation in Portugal or find a real estate agent, and much more.