After immigrating to a new country, you will have to face some new rules and exciting features previously unknown to you. Today we will talk about what nuances drivers need to know about the Portuguese driving rules.
Are the driving rules very different in Portugal?
The answer to this question will depend on which country you come from. If you have previously lived in a country with right-hand traffic, it will most likely be enough for you to adapt to the rules of driving in Portugal. Most importantly, remember that you cannot drive a car in Portugal for more than 185 days from when you crossed the border. After this period, your driver's license will need to be replaced with a Portuguese one.
Also, it is essential to understand that road signs and markings may differ slightly from what you are used to in your country, so studying the list of Portuguese road signs will be helpful. And you can do this, for example, here.
In addition, it is vital to learn about the speed limit in a particular city or place and know the nuances of driving on highways. For example, in Portugal, left-hand traffic is prohibited and can result in a penalty of 60 to 300 euros. Furthermore, the left lane should only be used for overtaking, and drivers in the left lane should always give way to the vehicle behind.
The speed limit on Portuguese roads
Detailed information about what speed limits exist for various types of transport can be found, for example, on this website, but we will list the most common restrictions below.
120 km/h

- the maximum speed limit for cars on motorways;

100 km/h

- the limit of the permitted maximum speed on roads intended for cars and motorcycles;

90 km/h

- the maximum speed limit on other public roads;

50 km/h

-

the maximum speed limit in localities.
If there are unique road signs or radars, these limits may be less, so look carefully at the signs on the roadway or use special applications (for example, WAZE). As in the picture below, such applications will notify you that you have exceeded the allowed speed limits with a sound signal and an icon. This is incredibly convenient if you are still poorly oriented on Portuguese roads and cannot determine the speed limit in a particular place.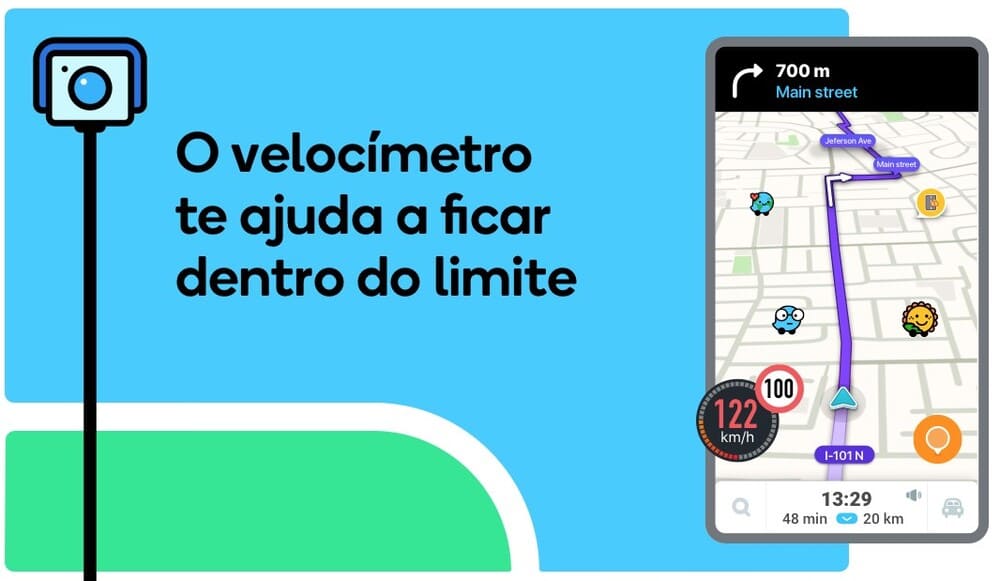 Roads quality
And again, everything is relative, and depending on which country you come to Portugal from, you will have a particular opinion about the quality of the road surface in Portugal.
It is important to remember that the country has toll and free roads. So, toll roads are just of excellent quality. Therefore, you will move along with maximum comfort, although you will have to pay dearly for this pleasure.
You can calculate the cost of a trip from point A to point B using these websites and applications Via Verde and Via Michelin. Furthermore, your GPS navigator will always offer you two options for the path "com e sem portagens", that is, on toll or free roads.
Free roads often have a middle quality of pavement, sometimes there are pits and cracks in the asphalt, but in general, we can say that the roads are pretty good. The significant disadvantage of free roads is that you have to spend much more time on a trip than on paid ones. In addition, if you drive during rush hour (from 7 to 9 in the morning or from 17 to 19 in the evening), you definitely cannot avoid traffic jams on free and sometimes on toll roads.
So, in general, the quality of roads in Portugal is okay, but in the case of toll roads, you have to pay a lot for that. How much? Let's take a look at the picture below.
Using the Via Michelin website, we calculated the cost of a trip from Porto to Lisbon, and it turned out that such a three-hour one-way trip would cost us about 60 euros, of which 22 euros is the cost of toll roads, and 38 euros is the cost of gasoline for such a trip on 300 km. If we imagine that we need to go back to Porto, it turns out that our trip there and back will cost us 120 euros. Given the minimum salary in Portugal at 700 euros, you will agree that 120 euros is a reasonably large amount for such a short trip.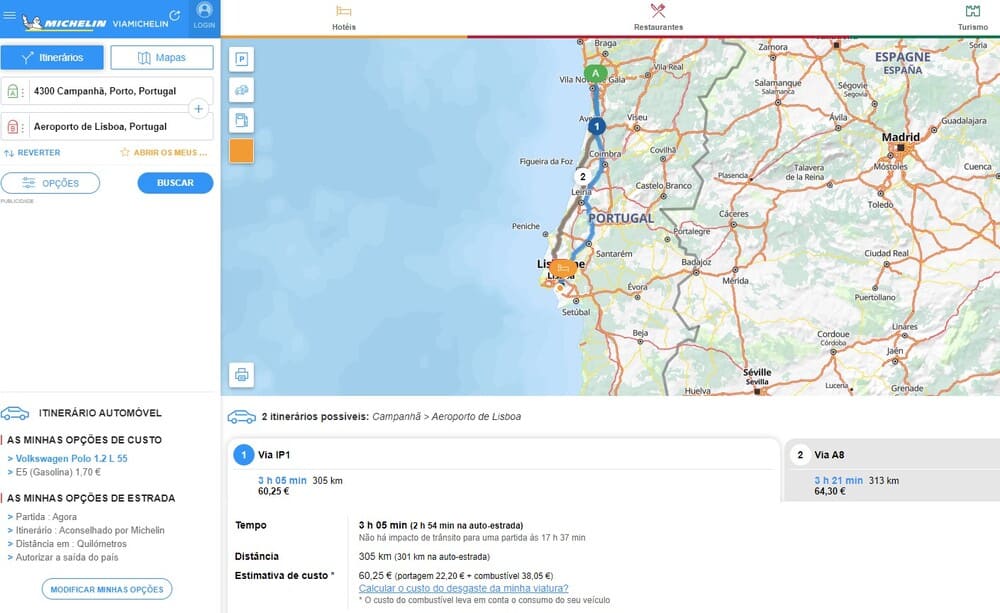 Cost and types of gasoline
As you can already understand, the cost of gasoline in Portugal can also differ significantly from the prices you are used to in your home country. Therefore, we recommend using the Mais Gasolina website to find the cheapest gas stations in your area.
It is also essential to get acquainted with the names of the types of gasoline. Almost all gas stations in the country offer gasoline with the addition of the word "simples" (port. simple) and gasoline with other names. Fuel types with names such as Evologic, Neotech, Ultimate, etc. are more premium due to the presence of more additives, which allegedly affect the car's better performance and its better functioning. On the other hand, gasoline marked "simples" is an economy option that meets automakers' standards.
It is not entirely clear whether it is worth spending money on more expensive types of fuel and what this will give in the long run. Just be aware that you will encounter a choice of kinds of gasoline at Portuguese gas stations.
As for the cost, according to the Mais Gasolina website data in September 2022, the prices for various types of fuel are as follows:
Gasolina 95 Simples (Regular petrol) - €1.743

Gasolina 95+ (Improved 95 petrol) - €1.788

Gasolina 98 Simples (Regular 98 petrol) - €1.908

Gasolina 98+ (Improved 98 petrol) - €2.008

Gasóleo Simples (Regular Diesel) - €1.826

Gasóleo + (Improved Diesel) - €1.883

GPL Auto (Liquefied Petroleum Gas) - €0.960
By the way, it's an excellent way to save money on gas stations by using discount cards and discount systems of Continente, and Pingo Doce supermarkets.
Fines in Portugal
The incorrectly parked car could cost you from 30 to 300 euros in a fine.
For other types of offenses, fines may be as follows:
Exceeding the speed limit - a fine from 60 to 250 euros;

Unfastened seat belt - a fine from 120 to 600 euros;

Failure to use a reflective vest when necessary - from 120 to 600 euros;

Using a mobile phone while driving - a fine from 250 to 1,250 euros;

Driving under the influence of alcohol or drugs - a fine of 250 to 2,500 euros;

Driving a car with a noise level above the permissible level - from 30 to 300 euros.
Furthermore, violations for drivers in Portugal can result not only in monetary losses but also in the deduction of points, which threatens the loss of a driver's license. So if you like to break the rules of the road and think that you can pay the incoming fines, then just know that in Portugal, you will also lose points, having spent which you will no longer be able to drive a vehicle.
By the way, regarding driving while intoxicated. It is prohibited in the country to drive a car with a blood alcohol content equal to or higher than the following indicators:
0.5 grams per 1 liter of blood for "regular" drivers not included in the list indicated in the next paragraph;

0.2 g/l and above - for beginner drivers (during the first 3 years after obtaining a driver's license), the driver of an emergency vehicle, drivers of vehicles transporting children and young people under 16 years old, drivers of taxis, trucks, and also for the transport of dangerous products.
Fines, as we wrote above, in this case, can reach up to 2,500 euros, and you can lose your driver's license for up to 2 years, so be careful and order a taxi after a good time in a bar or disco.
Parking in Portugal
You should not hope to park for free in the center of Lisbon, Porto, or any other big city. You can often hear stories of people spending hours looking for free parking where there never were parking places or receiving huge fines for not paying for parking on city streets. So feel free to install the Via Verde Estacionar app, park in paid parking lots in the city center, or use public transport.
Radars in Portugal
Portugal has a wide variety of speed control radars and cameras (fixed and portable), and most often, you will see signs on the road warning you that there is a radar nearby. You can also get radar alerts in some GPS navigators and special applications dedicated to radars (for example, this or this application).
Furthermore, in the cities and villages of Portugal, there are a lot of speed control zones ("Zonas de velocidade controlada"), where, as a rule, there is a limit of 50 km/h, and if you exceed the speed limit, the traffic light will automatically show you a red light, forcing you to stop. Unfortunately, a lot of people exceed the speed limit and don't have time to stop at such a traffic light, which most often doesn't turn into a fine for violators (because such traffic lights don't have surveillance cameras), but there may well be police nearby, and in this case, you cannot avoid troubles, so pay attention to the Velocidade Controlada signs and traffic lights near them.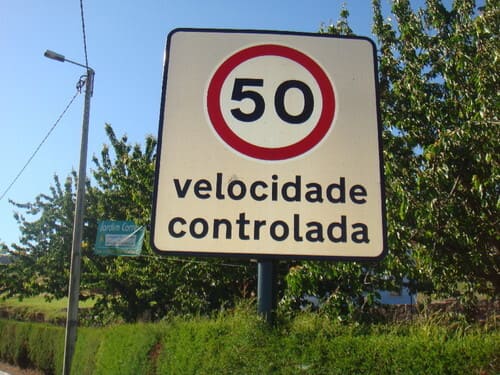 In addition, on Facebook, you can find many city groups with the name "Moina na Estrada" ("Moina" is the name of the police in household jargon in Portugal). In these groups, people share information about the currently hidden radars on the streets of the city, where the police conduct a "stop" operation, when all cars in a particular area are checked (this often happens near discos and nightclubs, where the police try to catch drunk drivers). So this is another tool that you can use to help you drive in the country.
Interesting facts about driving in Portugal
Portugal has a lot of exciting features that can surprise even experienced motorists. Here are just a few of them:
If a car with a siren (ambulance or fire department) is driving on the highway, then all vehicles slow down and begin to cling to the side of the road, thereby giving way to an ambulance, which can thus pass between the lanes;

There are a lot of self-service gas stations in the country where you fill up the car yourself and pay for it with a card in a machine or a window with an employee;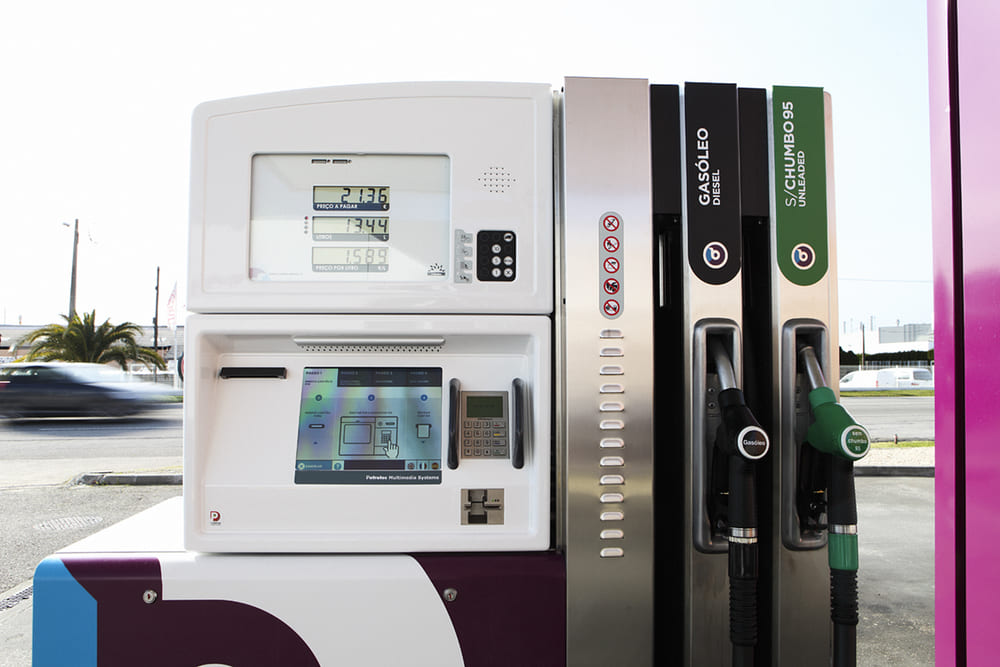 If we talk about gas stations, then in the city center, they are much less common than on its outskirts or in residential areas;

The cost of gasoline at gas stations on motorways is often much higher than at gas stations within the city;

You can still find gas stations in the country with a separate employee filling the cars, but this is most often found in tiny towns or villages. In a large city, get ready to refuel your vehicle yourself since almost all gas stations have disposable plastic gloves and paper napkins for hands;

Due to the

high level of security in most cities in Portugal

, people who have garages still leave their cars on the street even at night, and garages are used to store unnecessary things. This is especially common in smaller towns, such as

Figueira da Foz

;

In large cities, there are such everyday situations when windows are broken on good cars (especially with foreign numbers) to find valuable things inside the vehicle. So try to leave your vehicles in crowded places or secure parking lots because a good car with things inside can attract the attention of criminals on a sparsely populated street;
If your vehicle breaks down or you are involved in an accident, in addition to using the warning triangle, you must wear a reflective vest before exiting the car. This rule is mandatory, and the absence of a vest incurs a fine;

In recent years, electric vehicles have become very popular in Portugal, so there are fast charging stations in many places, for example, in parking lots;

Portuguese roads have their own signals, and drivers use them to communicate specific information to others. For example, a white handkerchief or a napkin in the window means that a passenger or a driver is unwell, and people should step aside and clear the way because the issue is urgent. It is also customary to turn on the emergency lights if there is a long traffic jam ahead of you and you want to warn the car behind you;

In Portugal, only the drivers who have received the appropriate permission from the special authorities in Portugal or other EU countries can have dark tinted windows. The cost of obtaining such a permit is about 150 euros;

When driving in a roundabout, the Portuguese behave very ambiguously, and it seems that many of them don't know the rules for driving on the ring (you can get acquainted with them in a visual video

here

). People don't turn on their turn signals and move the whole circle along the outer side of the ring. They try to abruptly leave the exit through 2 or 3 lanes from the inner circle, and some even manage to park right inside the ring. In general, when driving roundabouts in Portugal, be as careful as possible;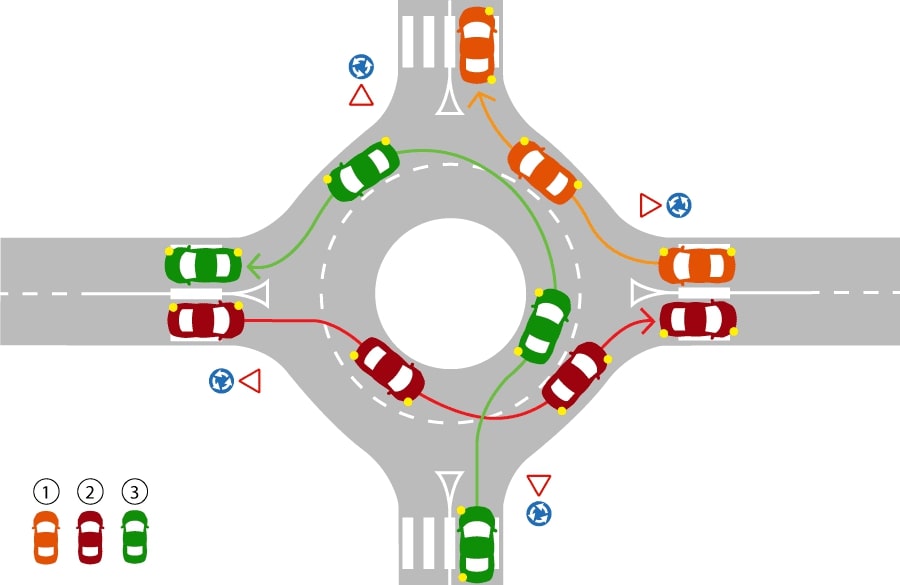 You can cross the whole of Portugal from north to south in just one day. From Sagres (in the south) to Melgaso (in the far north), the distance is only 749 kilometers on the A1 motorway, and it can be traveled in 7-8 hours, as it is shown on the map below.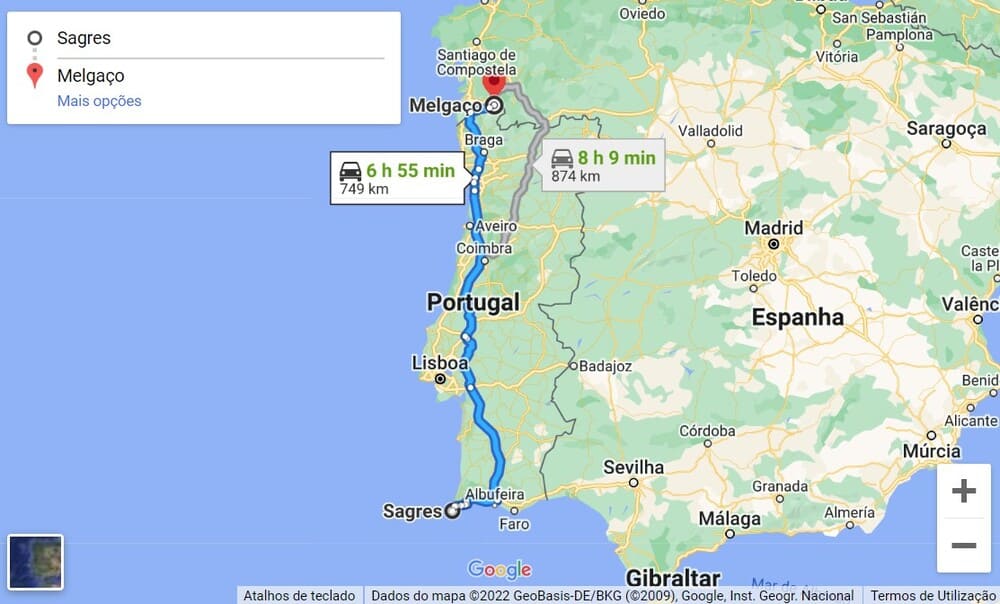 By the way, if you decide to go on a trip along the highways of Portugal, then it is not necessary to prepare sandwiches with you, because you can find new Colibri stations along all the toll highways in the country, which have not only restrooms and souvenir shops, but also very high-quality cafes and restaurants with delicious and fresh food.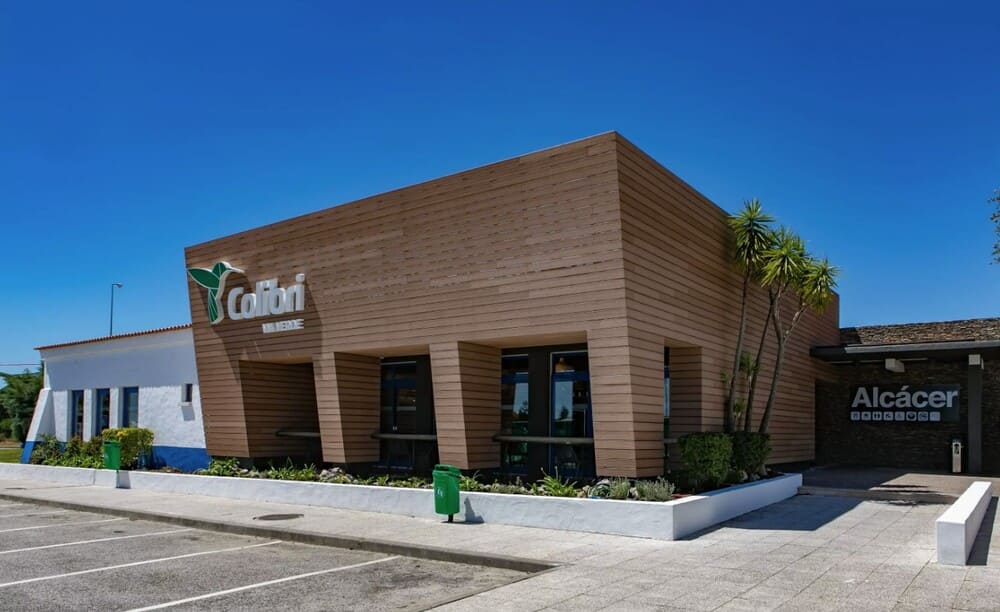 Maximum cleanliness, excellent design, areas for children, a section with Portuguese souvenirs, freshly squeezed juices, hot food and cold snacks, fruits, and sweets - in general, it would be difficult to imagine a better concept, although the prices in such cafes are not the most inexpensive. So if in your country you are used to the fact that there are only food outlets of dubious quality along the tracks, visit at least one of the Colibri roadside cafes, and believe me, it will surprise you.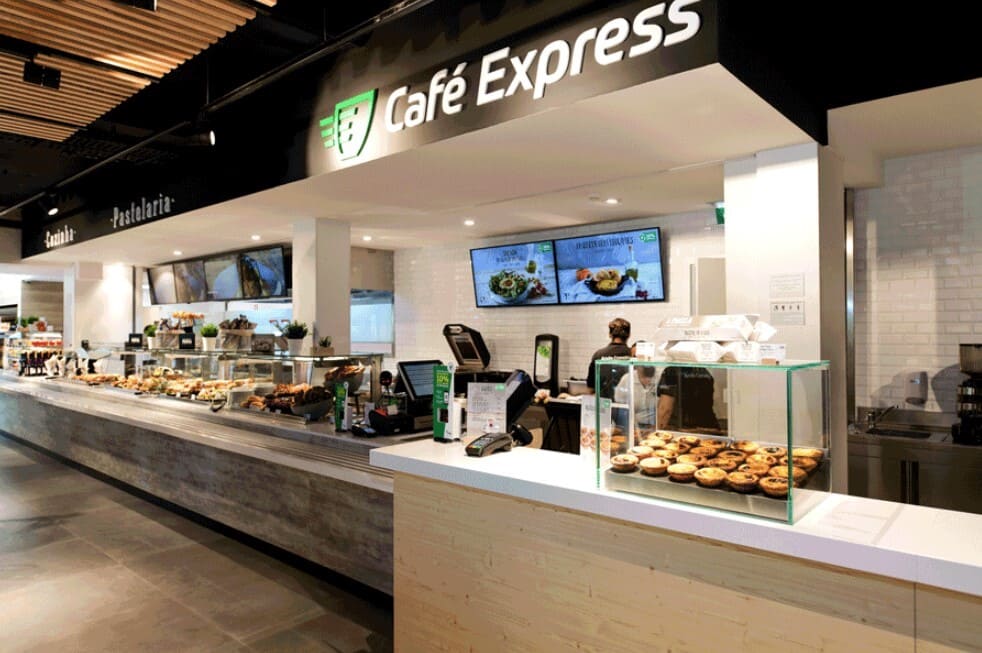 Useful apps for drivers in Portugal
And finally, here is a short list of mobile applications that can be useful for you when driving in Portugal.
Driving in Portugal is easy
Especially if you know all the nuances and features of the rules of the road, parking, and other aspects of the life of drivers. Sure, there are many more such features in the country, and we have described only the main ones in our article. However, we hope our article will be an excellent reminder for recently immigrated to Portugal drivers.
We wish you good luck on the roads, follow the rules and take care of yourself!