Lisbon is a large multinational city with an ancient history, many cultural layers, and, of course, their architectural reflections. Here you can find colonial-style buildings, houses with more than 500 years of history, small one- and two-storey square houses in the city center with homemade terraces on the roofs, and, of course, modern glass high-rises. And often, all of this is located in one neighborhood and harmoniously coexists side by side.
This city attracts people from all over the world, migrants with different incomes, and digital nomads. Here you can find a job in any field and housing to suit any taste. Lisbon has a developed transport infrastructure and offers a huge number of activities, but for this, you have to pay a fairly high price.
All this diversity of buildings and styles is located on a city square measuring 100 km². The territory is divided into districts, which are part of the so-called Junta de Freguesia, and in 2012, Lisbon officially established 24 such "juntas": Ajuda, Alcântara, Alvalade, Areeiro, Arroios, Avenidas Novas, Beato, Belém, Benfica, Campo de Ourique, Campolide, Carnide, Estrela, Lumiar, Marvila, Misericórdia, Olivais, Parque das Nações, Penha de França, Santa Clara, Santa Maria Maior, Santo António, São Domingos de Benfica and São Vicente.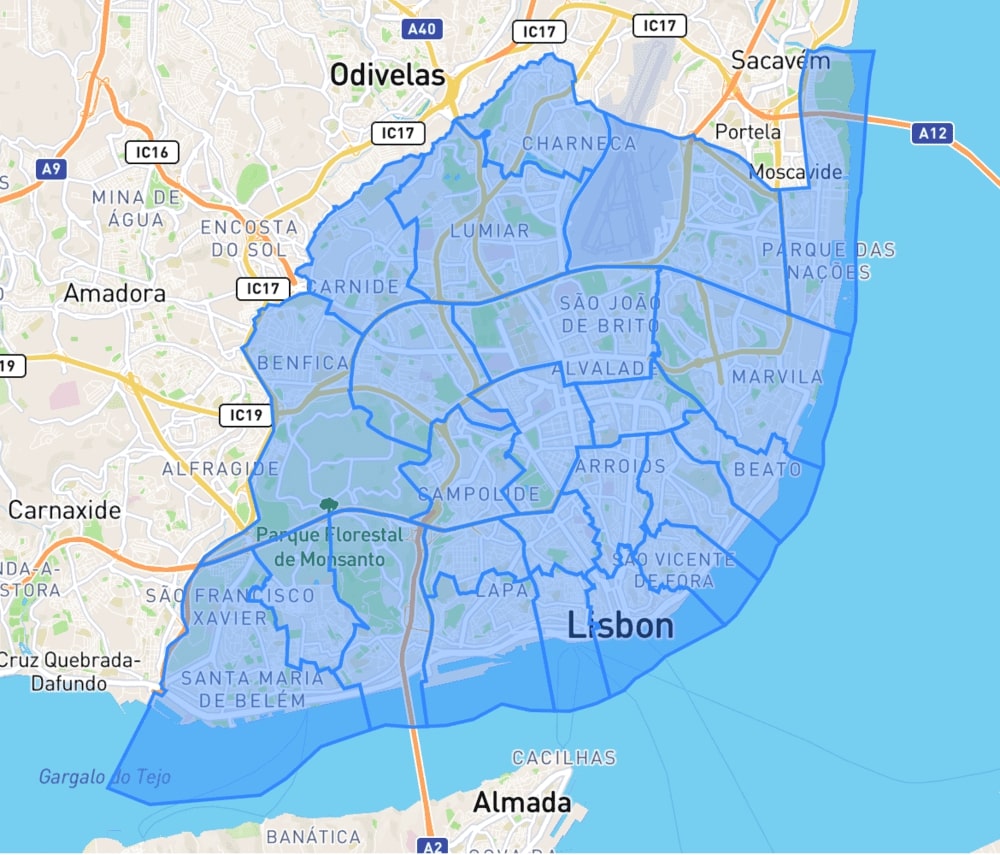 It is also worth noting that only the northern bank of the Tagus River is officially considered part of the city. However, a large part of the population lives on the southern bank of the river in the district of Almada (known for its beaches in Costa da Caparica) and regularly commutes to the city by ferry or by crossing one of the two bridges.
To choose the best of these areas to live in, it is worth considering many objective and purely individual factors. First of all, we advise you to mentally prepare yourself for the fact that no matter which area you choose to live in, the famous hills of Lisbon will likely become a significant part of your life. This can mean both having a great view of the city sprawling below you from your windows, and the first step you take out of your home being at an angle of inclination. However, of course, it is possible to find a more flat area as well.
In addition, when choosing housing, personal preferences should be taken into account: someone would like to live in the center with walking distance to all the landmarks, for someone it is important to have an entertainment center nearby, someone prefers a cozy suburban area, and someone primarily pays attention to how close the kindergarten or school is located to the apartment. Whatever the factors and criteria of your choice, in this article we will consider certain objective indicators to rely on when choosing housing in Lisbon.
Safety
In terms of safety, Portugal ranks 6th in the world according to the 2023 rating. Despite the large number of immigrants, Lisbon is also an extremely safe city to live in with a low level of crime and robberies.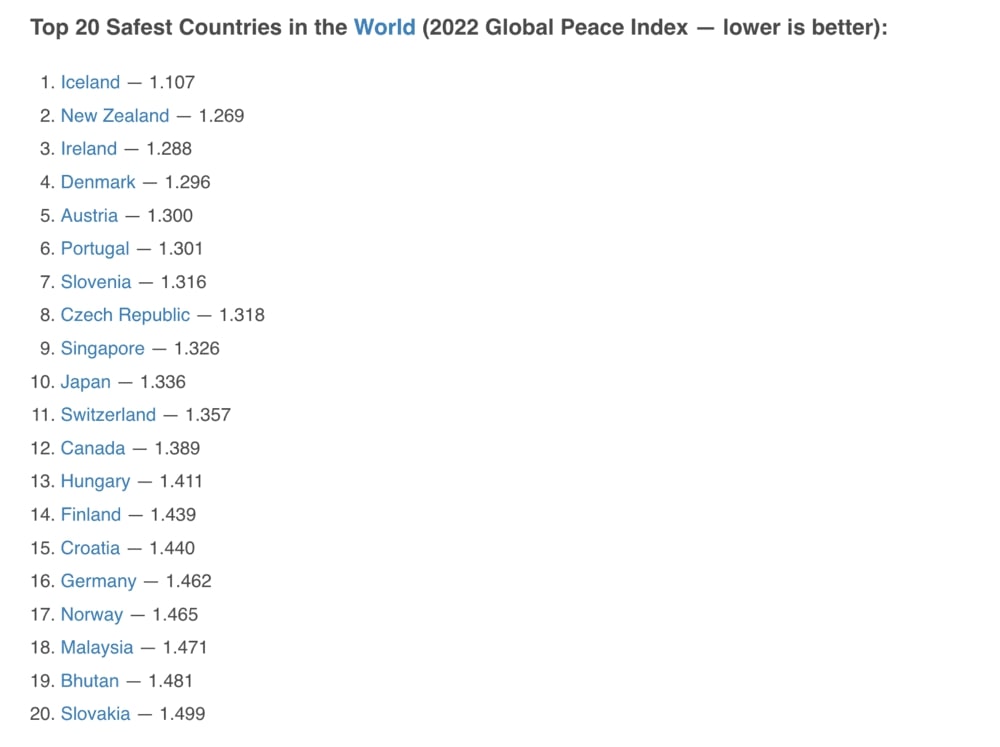 However, it is advisable to avoid certain areas that are more often than others in the headlines for not very pleasant reasons. One such area is Chelas in the Marvila junta, as well as mostly areas located outside the city: if your search takes you to the suburbs, try to avoid Cova da Moura, Quinta do Mocho, Bairro da Bela Vista, and Quinta da Princesa.
Cost of accommodation
In a recent article about the real estate market in Lisbon, we wrote about what prices to expect on the market and how important a role the location of the property (and not only) plays in shaping them, and found that the most expensive area is Santo António, followed by Santa Maria Maior, Misericórdia, Estrela, and Campo de Ourique.
On the other hand, the cheapest districts include Santa Clara, Carnide, Benfica, Olivais, Marvila, and Beato.
In the article, you can learn more detailed information about all districts, whether you are interested in buying or renting a property, to rely on this indicator when choosing a place to live. Often, the rule applies here: the closer to the center or the waterfront (and the newer it is), the more expensive it is.
The neighborhoods of Avenidas Novas, Arroios, Santo António, São Vicente, Santa Maria Maior, and Estrela are considered the closest to the center of Lisbon. Below, we will examine them in more detail, because despite their proximity to the center, the character of the area and the peculiarities of living in these neighborhoods still differ due to a number of factors.
The peculiarity of buildings
So, as we have already mentioned before, Lisbon is a city with a centuries-old history. It has been the capital of Portugal since the 13th century, and its architecture reflects the glorious times and the years that have passed since then. In addition, another significant event influenced the character of the city's development: in 1755, a devastating earthquake occurred in Lisbon, which destroyed about 23,000 buildings, which in particular affected the appearance of its central districts, such as Baixa, whose construction features are characteristic of that time.
For those who love living in the city center, it's worth noting that the historical center (and some architectural landmarks) of Lisbon have been listed as a UNESCO World Heritage site.
So, many buildings in the city center do not have elevators, and the stairs can be narrow and a bit worn out. Therefore, if you plan to live with children, elderly people, or people with disabilities, the city center may not be the best choice, and more remote areas with mostly modern buildings, such as Benfica, Carnide or Olivais, may be more suitable for you.
In addition, old buildings often mean old sewage systems, which can also affect the quality of drinking water that can be safely consumed from the tap throughout most of the city.
So, if you are looking for a residence in a building that was built in the last few years and has all the amenities, it's worth focusing your search in the Parque das Nações neighborhood. However, keep in mind that due to this and many other advantages, such as good transportation connections, access to the waterfront, and the Vasco da Gama shopping center, this area is known for having some of the highest price points in the city.
Lifestyle and personal preferences
So let's take a look at which neighborhoods are best suited for living based on your tastes and priorities.
Nightlife and bohemian Lisbon
For fans of parties, nightclubs, entertainment venues, and nightlife, areas such as the famous party district with steep uphill streets Bairro Alto (hence its name translating as "high district") or the area around the Cais do Sodré station may be suitable. However, it is necessary to realize that these areas concentrate the majority of tourists and can be extremely crowded and noisy at any time of day, especially in the summer.
Additionally, bohemian neighborhoods such as Alfama or Graça in the Santa Maria Maior district may be attractive to those who enjoy a nightlife due to their central location, incredible views, and a large number of establishments to suit any taste. Who among us does not dream of sitting on the veranda of our own apartment with a view of the Tagus river and a glass of wine in hand, listening to the sounds of fado from the neighboring restaurant? However, this area is not only popular among tourists but also known for having some of the narrowest streets, some of which are impossible to drive through, and the steepest hills in the city, so when choosing accommodation here, it is worth considering whether you are ready for these factors.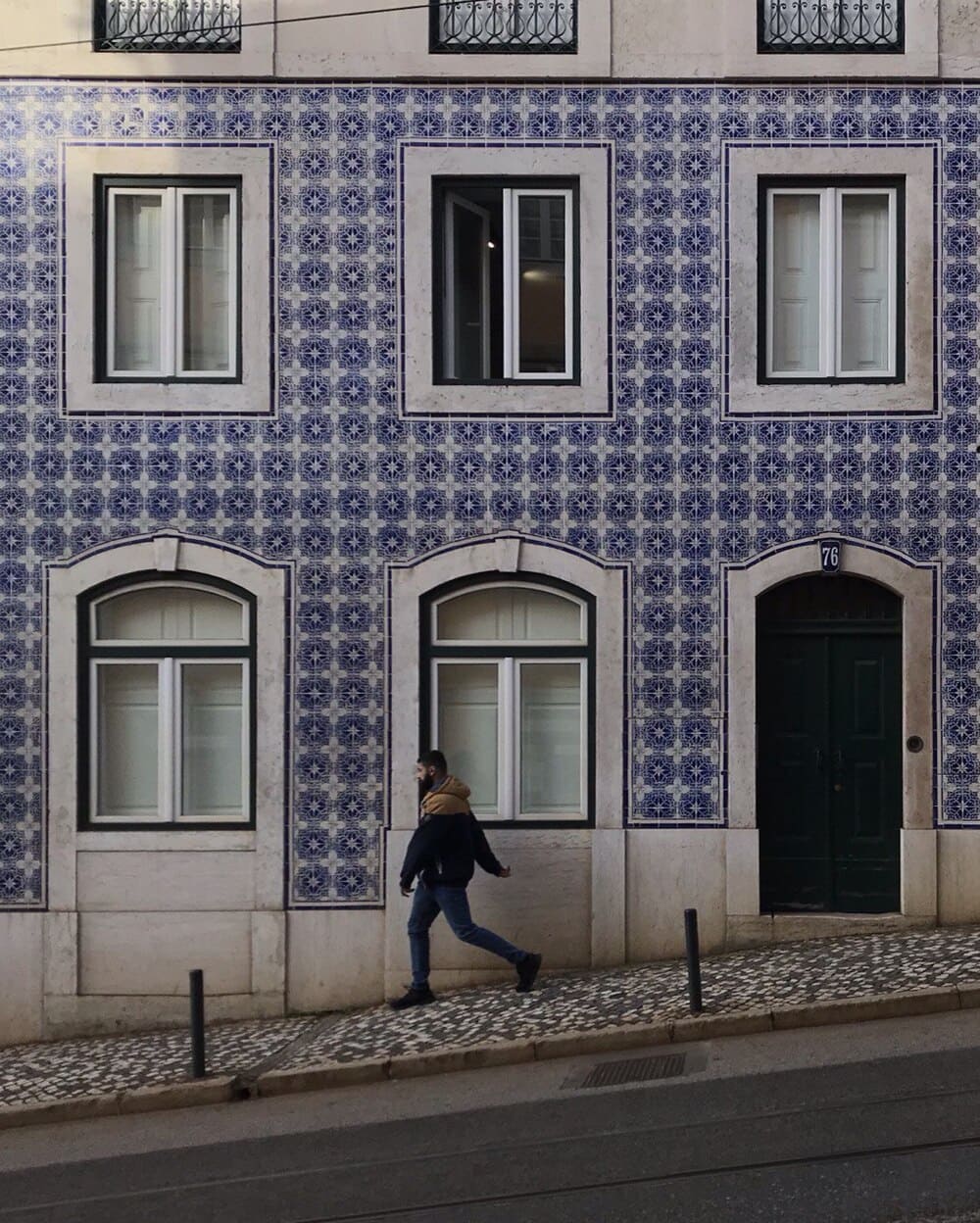 Convenient location and modernity
A great choice for those seeking proximity to the center and attracted to the lively rhythm of the city could be the Príncipe Real neighborhood: modern, yet with its own unique charm, plenty of establishments, viewpoints, shops with Portuguese-made textile or ceramic products, and good access to major central points in the city.
The Avenidas Novas district and Saldanha area are also considered good choices for living: this is one of those cases where you can get everything at once. There is a large number of old buildings (which can be rented for a lower price) and new concrete high-rises. The infrastructure is well-developed with excellent accessibility to the city center. In addition, a large number of banks, major companies, and successful businesses are located here. There are parks (including Parque Eduardo VII), the Calouste Gulbenkian Museum, traditional and modern dining establishments - everything is here.
It is also worth mentioning the neighboring Campo de Ourique and Rato: a large shopping center, numerous shops, and accessibility to markets with fresh produce, buildings for every taste, however, these areas are known for the problem of finding parking spots (which, in fact, can be expected from almost any district in the city center).
A healthy lifestyle and access to the waterfront
Recently we wrote about the peculiarities of maintaining a healthy lifestyle in Portugal, and Lisbon undoubtedly provides a great number of opportunities for this.
If you enjoy outdoor physical activities, you can look for accommodation near the river with access to the waterfront for running or cycling (Cais do Sodré, Belém and of course, Parque das Nações). Alternatively, choose a district with access to one of the large urban parks, such as Quinta das Conchas (Lumiar) or Monsanto forest park near Campolide.
The aforementioned Belém/Restelo, despite being relatively far from the center, is considered one of the best areas to live in due to a large number of factors: historical landmarks, museums, and galleries, the best pasteis de nata in the city, a convenient waterfront for running, cycling or scootering, but correspondingly high real estate prices.
The same applies to Parque das Nações: we have already mentioned this district in the list of the most expensive to live in, but there are objective reasons for this. Located on the other side of the city center from Belém, this area also has a very beautiful and well-kept waterfront and a large park, which attracts outdoor workout enthusiasts.
Youth and families
Among the convenient districts to live in, taking into account both the relative accessibility to the center and the advantages of a fairly modern area, one can mention Alvalade. In 2020, this district made it to the list of the coolest neighborhoods in the world according to TimeOut magazine, and for good reason: the life of the old city is intertwined with the conveniences offered by modern living in the capital. In addition, unlike the predominantly urban area, Alvalade has wide streets and a large amount of greenery.
Telheiras is also a popular choice among young families. Although quite far from the center, it offers a measured pace of life, a large number of family-friendly establishments, and well-kept parks. In addition, more affordable housing can be found here, as well as in the neighboring Carnide district, which preserves the suburban spirit and cultural peculiarities of native Lisboners.
If you are looking for a district to live in as a student of one of the largest universities in the city, then Alvalade, Campolide, São Domingos de Benfica, Avenidas Novas, Areeiro are suitable for those studying at Universidade de Lisboa. Alternatively, if you are a student at Instituto Superior Técnico, it is worth considering areas such as Alameda, Penha de França, Arroios.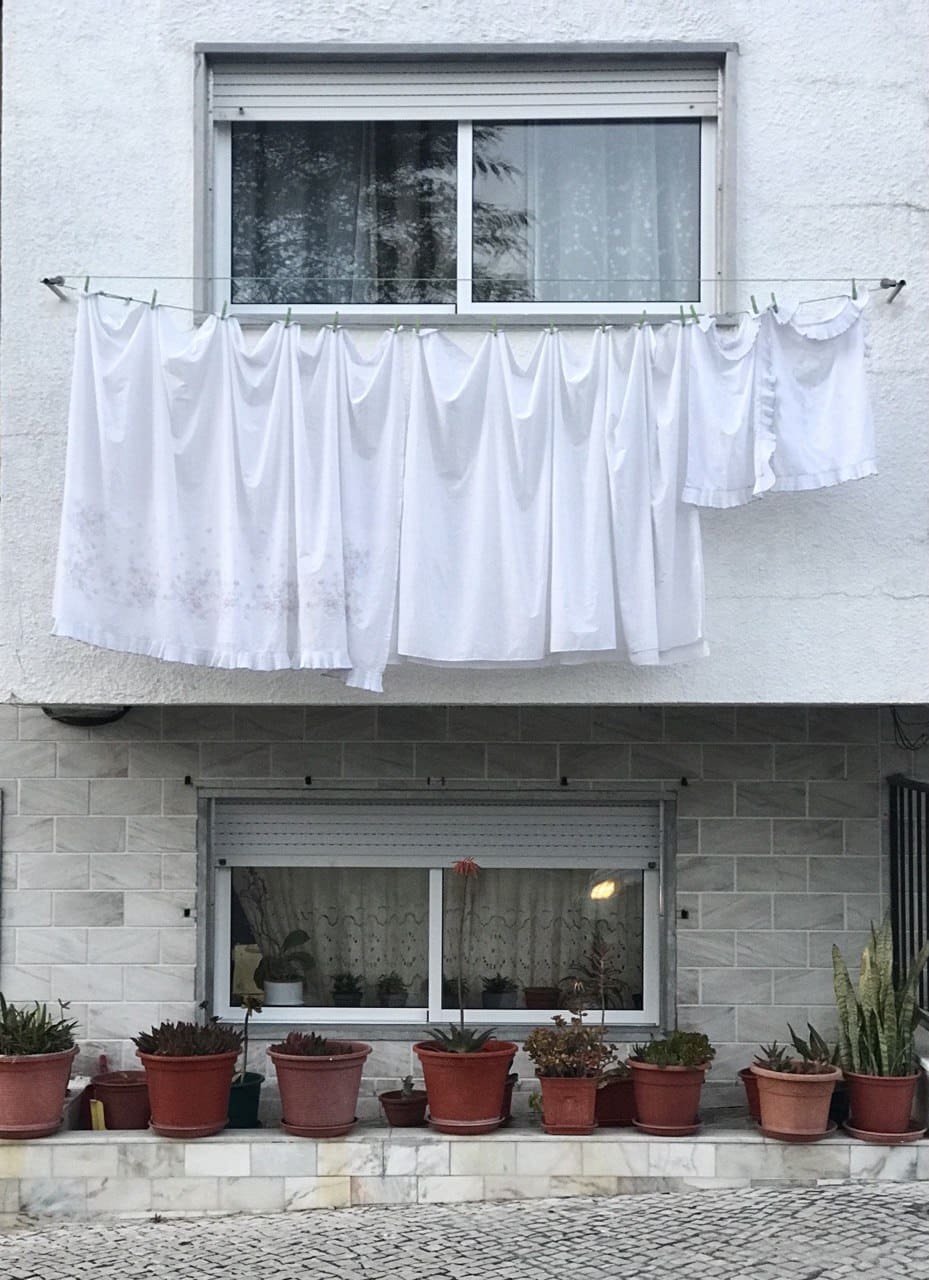 Life outside the city
Lisbon is one of those European capitals where the advantages of living outside the city can sometimes outweigh the conveniences offered by housing in central areas. The subregion around the city is called Grande Lisboa, which means "Greater Lisbon," and it includes part of the Lisbon district, namely the following municipalities: Amadora, Cascais, Loures, Mafra, Odivelas, Oeiras, Sintra, and Vila Franca de Xira.
It is worth noting that a large number of those who consider themselves residents of Lisbon actually live in one of these areas due to their moderate convenience in relation to the capital and lower prices for renting or buying housing.
However, this does not apply to all cities on the list. In particular, Cascais is considered one of the "luxury" places to live. It is clean, tidy, has a beautifully landscaped waterfront, stunning ocean views, and a large number of entertainment options. In addition, due to the popularity of this place, almost every company registered in Lisbon has a branch here, so residents of Cascais have access to almost all the services that can be obtained in Lisbon, and sometimes even more, as this city attracts those who love to live in luxury. There are many branded stores here, and expensive cars and tourists from all corners of the planet can often be seen on the streets. During the warm season, in addition to tourists, the urban elite of Lisbon also come here, as well as those who want to spend a weekend outside the city, so almost any time of the year, the streets of Cascais are quite crowded and noisy.
Therefore, it is not worth counting on accommodation here if you do not have a large budget. However, affordable housing with pleasant conditions can be found in suburban areas such as Odivelas, Loures, Setúbal, Amadora, and Almada.
By the way, we have already mentioned the town of Almada, located on the southern bank of the Tagus River. It does not belong to the Lisbon district, but due to its proximity and affordability, it is a frequent choice for living among those who seek proximity to the city at more favorable prices and a quieter pace of life. Tourists also often visit here, mostly due to the observation deck that opens onto Lisbon from the statue of Christ.
One of the highlights of this coast is also Costa da Caparica: endless beaches, popularity among surfers, delicious seafood dishes, and convenient transportation connections to Lisbon make this city a paradise for those who seek the advantages of coastal living with access to the capital. It is worth noting that apartment prices in the season here are mostly unreasonably high.
So, whatever your preferences may be, whether you want the most authentic experience of living in narrow streets, where the smell of laundry detergent fills the air and long rows of laundry dry under the windows, or you see yourself in a pompous building with the spirit of a luxurious colonial past, whether you are attracted to small mansards or large farmhouses - here you can find accommodation to suit any taste. Lisbon is a city of opportunities, discoveries, and proposals, and, one way or another, your lifestyle and personal taste will play a decisive role in your choice.
We wish you good luck in your search!
Translated from Ukrainian by Rodion Shkurko