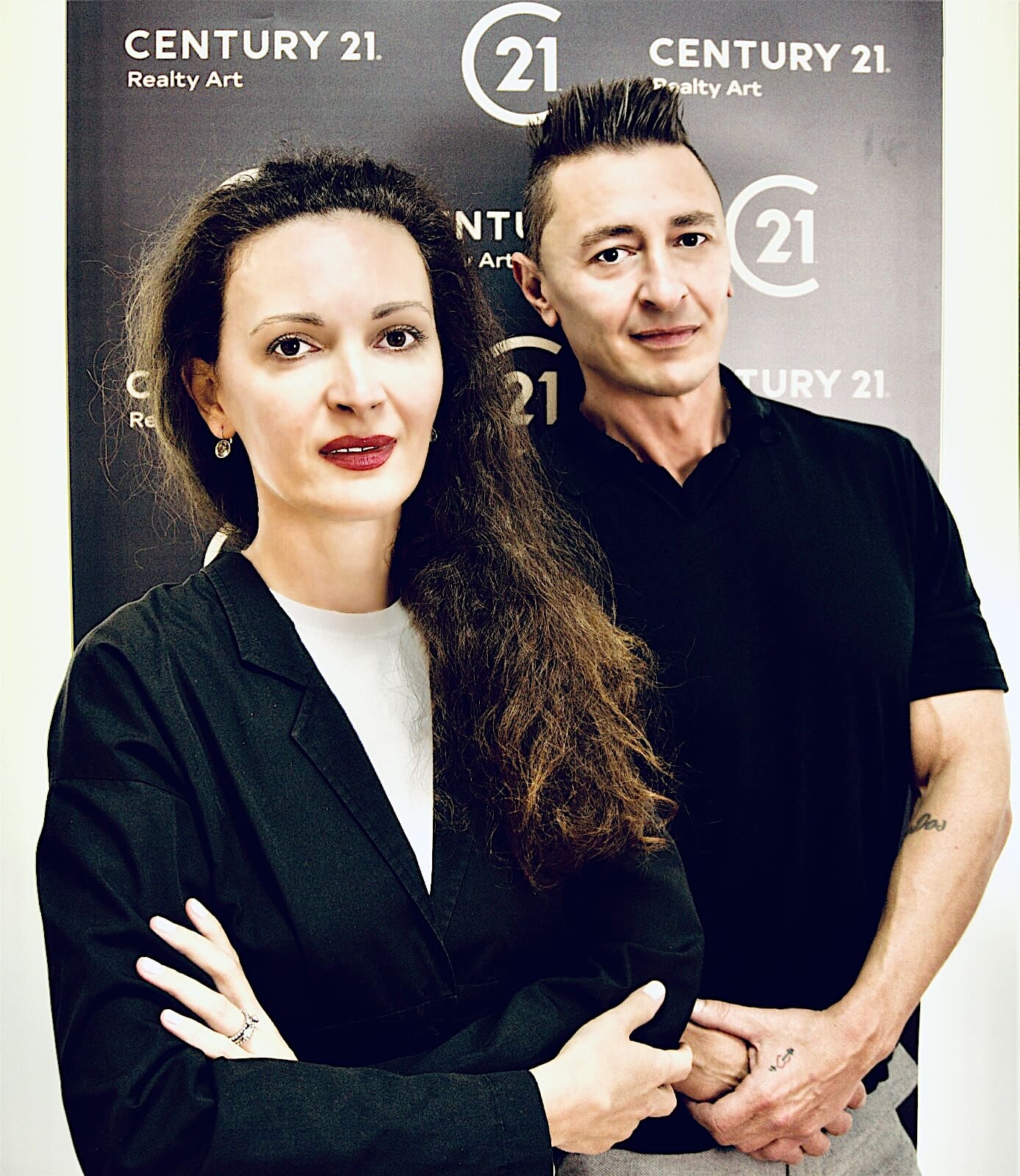 Нерухомість в Алгарве – рієлтори Олександр та Тетяна
Ми – сімейна пара, працюємо в команді, в одному відомому агентстві нерухомості, більш ніж 3 роки професійно займаємося нерухомістю в південному регіоні Португалії – Алгарве.
Працюємо з житловою та комерційною нерухомістю.
Активно працюємо з інвесторами.
Олександр вже 12 років прожиає в Алгарве, за ці роки добре пізнав усю специфіку цього регіону.
Великий досвід життя на півдні Португалії дозволяє підібрати клієнтам нерухомість максимально комфортну як з точки зору побутового аспекту життя, так і з точки зору вигідних інвестицій.
Ліцензія AMI License 5101
Олександр чудово знає португальську мову та особливості місцевих португальців.
Тетяна розмовляє німецькою. Також ми володіємо російською, українською та англійською мовами.
Супроводжуємо вас на всіх етапах угоди.
Наша головна цінність – чесність. Саме тому всі наші угоди є повністю прозорими. Маючи надійних партнерів адвокатів, юристів, бухгалтерів, а також фахівців із роботи з кредитами, ми гарантуємо вам безпеку кожної угоди.
Будемо Вам корисними, якщо Ви бажаєте:
жити на березі океану

отримати ППП/Золоту візу

стати власником нерухомості в Португалії дистанційно, не залишаючи свою країну

мати прибуткову нерухомість

купити нерухомість в іпотеку

обрати найкращий об'єкт у новобудові Португалії

купити земельну ділянку під будівництво
Добрый день. Обращались к Александру с Татьяной, когда решили приобрести себе дом в Алгарве. Понравилось работать с ребятами, так как все вопросы решались оперативно. Возможности часто приезжать на просмотры объектов у нас не было. Но ребята работали с нами онлайн, детально показывая через видео в режиме реального времени все объекты, которые были нам интересны. Благодаря такой слаженной работе с их стороны мы , достаточно быстро, определились с выбором и приехали в Португалию уже на момент заключения самой сделки. Спасибо Александру и Татьяне за их профессионализм и порядочность.
Good afternoon. We turned to Alexander and Tatiana when we decided to buy a house in the Algarve. I liked working with the guys, as all issues were resolved promptly. Unfortunately, we did not have the opportunity to come often to see objects. But the guys worked with us online, showing in detail through video all the objects that were of interest to us in real-time. Thanks to such well-coordinated work on their part, we quickly made our choice and arrived in Portugal at the time of the conclusion of the deal. Thanks to Alexander and Tatyana for their professionalism and decency.
Обращайтесь. Рекомендую 👍
Зв'язатися з рієлторами в Алгарве
Ваш запит успішно надіслано!
Ми повернемося до вас найближчим часом!